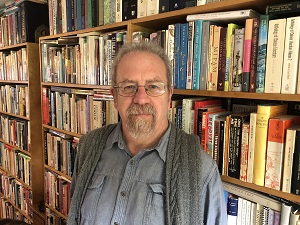 Church for Vancouver will encourage the Church of Vancouver to be more united as it works for the good of Metro Vancouver.
The Church of Vancouver is made up of all the churches, ministries and individuals who seek to follow Jesus Christ as their Lord.
Metro Vancouver extends well up the Fraser Valley. We will focus particularly on the City of Vancouver and its immediate neighbours, but will also take note of significant movements, events and people in the whole region.
I will do my best to nurture this site as it grows to maturity, in trust for the Church of Vancouver. Born and bred in Vancouver, I live here again with my family, after stints in Burnaby and Port Coquitlam.
The bulk of my working life was spent with Christian Info Society, which produced BC Christian News, Options Magazine, canadianchristianity.com and directories of church, ministries, etc for British Columbia and several other provinces.
Blessings,
Flyn Ritchie
Contact: [email protected]