Jazz is all around us this month. Marion Van Driel writes about the jazz vespers phenomenon. After her article, I point to several free concerts at St. Andrew's-Wesley United Church during the Vancouver International Jazz Festival and to the not-to-be-missed Laila Biali show coming up at Bez Arts Hub.
Everything old is new again. Wait a minute . . . isn't that a song? With a jazz backbeat? Juxtaposing jazz numbers with readings of poetry, scripture and meditation offers a reflective ambience as daylight fades. Jazz fans, followers of Christ, friends and neighbours, welcome to jazz vespers.
Traditionally from a by-gone era, jazz vespers has become a regular occurrence in a number of Lower Mainland churches over several years, beginning with St. Andrews-Wesley United in Vancouver. 
Old
'Vespers' derives its meaning from the Latin vesper and Greek hespera, both meaning 'evening.' Although historically meant to be a daily practice, our local modern-day jazz vespers are offered once or twice a month in some of the churches that place a high value on the rhythm of liturgy in everyday life.
As early as 100 AD, believers were encouraged to keep the Daily Office (the common practice linking monasteries, clergy and laity over the centuries and continents), praying three times daily at least, using the Lord's Prayer. It became standard to pray at the third, sixth and ninth hours (9 am, noon and 3 pm) with an additional prayer said at dusk.
When daylight died, there was no easy flick-of-the-switch for the early Christians. Instead, a lantern or lamp was lit and brought to the central area where households gathered. Without this light, there was nothing one could do but sit in the dark (something that throws us for a loop every time we have a winter evening power outage).
The lantern's illumination reminded the Christians that Jesus himself is the Light of the world, evoking a response of thanksgiving for the Light that overcomes darkness. They sang this hymn by an anonymous composer, thought to be the very first hymn:
O gladsome light of the holy glory of the immortal Father: heavenly, holy, blessed Jesus Christ!
Now that we have come to the setting of the sun, and behold the light of evening, we praise God: Father, Son and Holy Spirit.
At all times You are worthy of praise, O Son of God and Giver of life.
Therefore the world glorifies You!
Incense was also incorporated in traditional vespers, in keeping with the words of Psalm 141, a psalm commonly used for vespers:
May my prayer be set before you like incense; may the lifting up of my hands be like the evening sacrifice. (verse 2)
Offering psalms, incense and songs, the people ended their day in confession, asking for forgiveness and recognizing God's care over them for the night.
New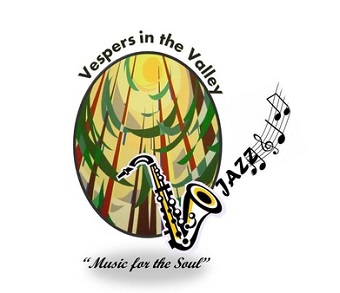 Although today's jazz vespers may have deviated from the ancient practices of chanting psalms, censing, singing 'O Gladsome Light' and bearing a lantern at dusk, the heart of these events remains the same. 
Audrey Hall, along with her husband Gerry, coordinates Jazz Vespers at Northwood United Church in Surrey. She explains:
Musicians and worshipers gather together to be open and receptive, to reflect and be comforted, and to celebrate the rhythm of life. It holds back the darkness for a while. One only needs to listen and be embraced by the words and music around us. 
The couple faithfully attended Jazz Vespers at Vancouver's St. Andrews-Wesley United Church for several years before eventually stepping out to organize the event at their own church. Although it felt like a huge risk, more than 100 people attended their first service featuring the well-known duo, Jennifer Scott and Rene Worst in February 2012.
Since then, Northwood has hosted local instrumental and vocal musicians performing an eclectic array of genres, including: Marcus Mosely (gospel); the Arntzen Family (New Orleans); Diane Lines (singer, pianist); and impresario Jen Hodge. Jazz pianist Miles Black has also acted as a willing consultant for the ministry. 
Community
Hall adds that jazz vespers is an opportunity to welcome the community. Between the seven or eight musical numbers, poetry, parables, and stories provides food for the spirit:
We consider these services to be an outreach, beyond the Northwood family. We have discovered it is important to meet the wider community where they are on their spiritual journey, and not impose our beliefs and traditions on them. If they just come because of great jazz, we know they'll hear God speak in between the riffs.
Here are five churches featuring Jazz Vespers / Evensong:
This article first appeared in The Light Magazine and is re-posted by permission.
Jazz Festival: Free concerts
Laila Biali at Bez 
If you haven't visited
Bez Arts Hub
in Langley yet, next Friday (June 15) is the time to go.
Laila Biali
, one of Canada's brightest young jazz singers, will be there for the evening. Bez hosts say this about her:
Laila Biali is our Canadian chart topping Juno nominee who has sung with the likes of Dave Brubeck, Diana Krall, Paula Cole, Suzanne Vega and Sting.
Professional and aspiring musicians as well as music lovers may want to choose the VIP Experience ticket and get in on a pre-show conversation with Laila. Hear about her life and journey as an artist and enjoy the Q & A time.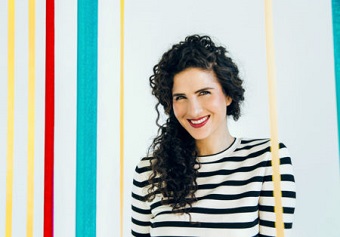 Speaking of her new album, Biali describes changes in her music:
"It's been a long time coming," Laila says of her upcoming self-titled album. "I've been playing music professionally for years but this album feels, in a way, like a new beginning."
Led by the funky single, "Got to Love," Laila Biali is the culmination of everything the acclaimed singer-songwriter has achieved thus far. "Writing this album, I felt like a kid in a candy store, wanting to try everything," Laila explains. "It took some time for me to find my voice as a songwriter, and I didn't want to pigeonhole myself into any one particular genre."
The end result is an eclectic-but-focused album that Laila describes as "fully representative." "There are elements of improvisation, so the jazz is there," she says. "There's also an edgier songwriting persona that I think has always been there but took some time to hone in on."
Biali also hosts CBC Radio's Saturday Night Jazz.