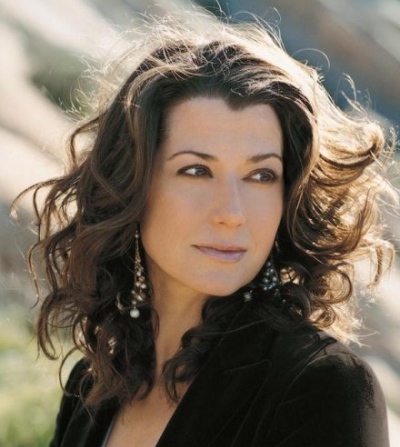 From the moment I pick up the phone and hear, "Hi, this is Amy Grant," my nervousness about interviewing this icon of Christian music fades away. Amy's down-home Southern charm soon makes me feel like I am catching up with an old friend.
Her upcoming concert at the Orpheum Theatre next Monday (April 14) will mark more than 20 years since she last performed in Vancouver – and the first time with a live orchestra.
When I ask her how she selects songs for a concert like this, when she has 35 years of music to choose from, she responds: "I first select from the songs that have been orchestrated, but I will also have my band, so we will be singing music from the 80s up to songs from my latest album . . . there will be quite a range." 
With 15 albums in her discography, does she have a favourite? "No I don't think I could choose only one . . . but as far as favourite songs to perform, definitely I would say 'I Will Remember You' and 'El Shaddai.'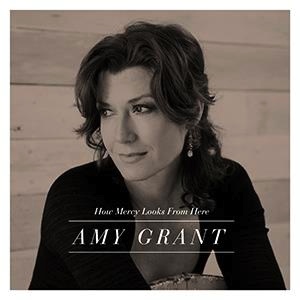 Last year's How Mercy Looks From Here was her first album in 10 years. Asked for highlights, she says: "It was so great to work with some of my heroes like James Taylor and Carol King, but an emotional high was getting to sing with my dad on 'My Time is Now' . . . it was the last time that he was able to do something like that." Amy's father has Alzheimer's, and since the time of that recording he does not recognize her most days.
Many of the songs on her new album were inspired and influenced by her mom, who passed away in 2011. "My mother's influence has been present my entire career; she has always been my biggest fan . . . I loved her excitement and enthusiasm to hear my music. She always loved to hear the stories about those impacted by my songs."
One of those stories was of a man in his 80s coming to her after a concert to say how much he enjoyed 'Shovel in Hand.' Amy says: "It always amazes me how music connects people of different age and gender . . . I had written that song for my son who had lost a friend and now it had connected the two of us." 
Having had the opportunity to sing with so many artists through the years, is there still someone she would like to work with? "No, I had a small list that has been fulfilled and now I find that I would rather have conversations . . . I remember how nervous I was when I had the chance to talk with Maya Angelou. She asked me about my earliest memory of music and I told her it was hearing my grandma sing as she stood beside me in church, and then Maya shared that her first memory was the same." 
Amy tells a story of her 13 year old daughter Corrina's passion for music. "This Christmas, Vince and I gave her a keyboard.  She loves being able to shut the door and play out of the earshot of her parents. After overhearing her working on a song in her room, I asked her if there was anything better than singing out at the top of your lungs and she said 'No.'"
In addition to her love of music, Amy and family have a passion for the outdoors. "We try to pack up the trailer for a getaway at least two times a year and wish it was more. For years now I have been taking my bike with me on the road. It is a great way to see the country, as the slower pace allows you to take in the landscape and peek into people's back yards.
"I love riding around Stanley Park. Quite a few years ago I had the chance to spend a couple months in Vancouver while filming a movie and got to really enjoy your city."
This article was first printed in The Light Magazine.