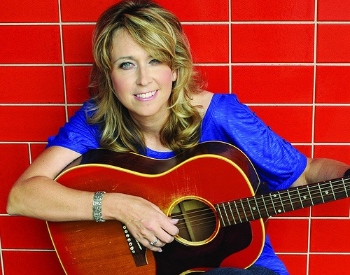 It's Christmas in May for Carolyn Arends, but those bearing gifts will be repaid later this year. The local musician has created lots of music over the years – 10 albums and counting – though she clearly has a particular soft spot for the Christmas season.
"Every year, for the past 25 years or so," she says, "I've written a new song for the Christmas Eve Service at Blue Mountain Baptist Church. Ten years ago, I put several of those songs on a recording entitled Christmas: An Irrational Season."
Those yearly Christmas songs are piling up again, demanding a new Christmas project. "Now, I've got a stocking full of new songs and some sweet, rootsy arrangements of them with my duo partner Spencer Capier."
And that brings us back to the gifts in May. Carolyn is crowdfunding a new Christmas album.
She's already surpassed the $11,000 mark (in one day!) which will ensure the album gets made, and is closing in on her "stretch goal" of $17,000, which will allow her to work with ace engineer Greg Reely. (Apparently the talented "co-producer/engineer/multi-instrumentalist" Roy Salmond is already in the mix.) "Any funds beyond that will help us add more elements to the recording, not to mention making it possible for us to promote the music and get it in the hands of more people."
Carolyn's gifts are not limited to the music field. She has also written three well-reviewed books and just concluded a five-year gig as a columnist with Christianity Today.
You can check out Carolyn's Kickstarter campaign
here
; it runs until June 13. Her Christmas present to us should be competed by mid-October.
They're Chinese and they're Mennonite
"East may well be east, and west west, but in Vancouver's religious community as in so much else, the twain absolutely meet." So said Pat Johnson in her May 16 Pacific Spirit column in the Vancouver Courier.
In Chinese Mennonites reflect West Coast mix she pointed out that the traditional image and the modern reality are poles apart.
"Hear 'Mennonite' and many of us think of straw-hatted, horse-and-buggy-riding old believers speaking German dialects. In Vancouver, the word should increasingly conjure images of newcomers from China, Hong Kong and elsewhere in Asia who have discovered an old form of Christianity and made it their own."
Johnson interviewed pastor Xavier Law, who said that his church, Pacific Grace Mennonite Brethren (located at 1st and Renfrew) is one of 18 such churches throughout Metro Vancouver. An MB church in Port Moody is the largest, with 450 congregants; Xavier's has about 350. There are now two Vietnamese MB churches in BC as well.
Transgender policy, Chinese family values

"Support and concern poured out Thursday [May 22] over proposed revisions to the Vancouver school district's sexual orientation policy at a crowded hearing attended by dozens of parents and community members.
"A total of 23 delegates were poised to speak Thursday, following another Vancouver School Board [VSB] meeting earlier this month that saw 33 others previously step up to express their thoughts. Dozens more crammed into the meeting, as well as into an overflow room, carrying signs."
Another meeting will be held Thursday evening (May 29). The VSB's current and proposed policies are available here. Here are a couple of the proposals which are generating opposition:
* "Schools will reduce or eliminate the practice of segregating students by sex. In situations where students are segregated by sex, such as for health education classes, trans* students will have the option to be included in the group that corresponds to their gender identity."
* "Trans* students shall have access to the washroom and change room that corresponds to their gender identity."
It is interesting to note that FAQs about the proposed policy are translated into 'Traditional Chinese.' Although groups such as the Vancouver Pastors Prayer Fellowship have encouraged their supporters to attend the meetings, much of the opposition has come from the Chinese community.
In an article for the South China Morning Post, Ian Young said: "Vancouver's Chinese Christian community is at the forefront of a campaign against a policy on transgender students in public schools in the city, long regarded as a bastion of progressive values."
He quoted Vancouver lawyer Cheryl Chang as saying, "I think this goes to Chinese family values . . . Many [opponents of the plan] are Christian, but many are not, and so this is about family values, and the ability of parents to parent their children and not have that disturbed by the school system."
Justin Tse, PhD, who has studied the political activities of Chinese Christians in Vancouver, said: "This is not really a debate about homophobia. It's a debate about parental rights . . . and this has been the long-standing theme in these debates in Vancouver."
Stephen Farris, Presbyterian Moderator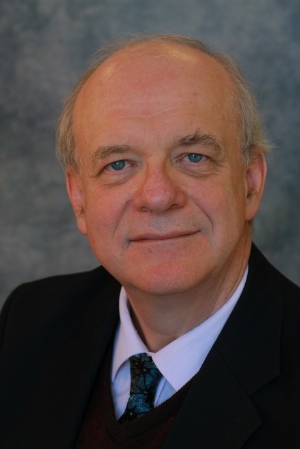 Rev. Dr. Stephen Farris will be placed as the sole nominee to be Moderator of the 2014 General Assembly of the Presbyterian Church in Canada, which begins May 30 in Waterloo, Ontario.
Stephen has been for the past 10 years dean of St. Andrew's Hall, the Presbyterian theological college at UBC, and professor of homiletics (preaching) with Vancouver School of Theology.
His present passion is developing and leading a new style of educating effective leaders of the coming church. Under his leadership, St. Andrew's Hall has increased the number of students graduating for ordained ministry.
Stephen has served on many local, national and international bodies, including the World Alliance of Reformed Churches. He helped negotiate the repudiation of apartheid by the Dutch Reformed Church of South Africa.