Date/Time
Date(s) - September 11, 2013
4:30 pm - 7:30 pm
Location
Lookout Gallery, Regent College
Categories No Categories
ARTS
SPEAKING IN OIL BY HAITAO YIN
Wednesday, Sep 11 at 4:30pm – Thursday, Oct 17 at 4:30pm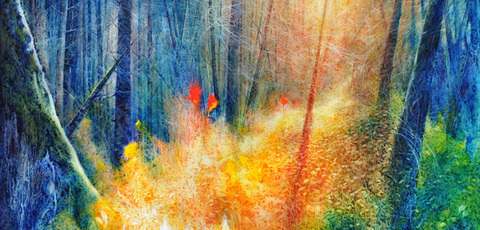 The Lookout Gallery enthusiastically presents Speaking in Oil by Haito Yin. All are warmly invited to attend the show's opening on Wednesday September 11 from 4:30–7:30 pm.
Haitao Yin was born in 1974 in Harbin, China. From 1992 to 1996, he was trained at Central Academy of Arts Design in Beijing. In 2000, he immigrated to Canada where he continues to pursue his interest in the arts. In 2008, he became a member of the Federation of Canadian Artists, and also belongs to the Chinese Canadian Artists Federation in Vancouver.
Yin's paintings convey his love of natural scenery and the pursuit of a peaceful state of mind. His painting style reflects Western landscape painting as well as Eastern traditional culture. Natural inspiration, state of mind, and artistic conception are the three key elements of his paintings.
Currently, he and his family reside in Richmond, BC.