Date/Time
Date(s) - April 26, 2018
7:00 pm - 9:00 pm
Location
Green Timbers Covenant Church
Categories No Categories
On Thursday, April 26 at 7:00 pm, join us for Welcome The Stranger: Refugees Becoming Neighbours, an interactive evening of stories from Canadians who have welcomed individuals who have lived the refugee journey.
We will hear from a refugee family who arrived in Canada to make a refugee claim and the church support team who is walking alongside them in this challenging journey. On April 26, come and hear the story of how this relationship impacted and transformed those involved. Join us for this evening and be inspired and equipped to welcome newcomers into your own community.
This evening will be hosted by Journey Home Community and Kinbrace Community Society, two local organizations that have been welcoming refugee claimant families to Metro Vancouver for a combined 30+ years.
Kinbrace's Beyond Refuge Program and Journey Home Community's Refugee Claimant Sponsorship Program equip and support Canadians who want to become involved in welcoming refugees into community through the provision of housing, support and friendship. 

Who should attend this event?
This evening will resource any group or individual who desires to support refugees. We will journey from compassionate awareness toward an informed response that includes a hopeful vision for mutual transformation.
If you are currently working with refugee communities or are considering future involvement, this evening will be helpful to you. Refugees arrive in Canada through various streams – some through sponsorship and some by themselves. All of them benefit from communities and people ready to welcome them in unique and personal ways. We hope you will join us in learning how you can create communities of welcome for those arriving in Metro Vancouver seeking protection in Canada.
This event is hosted by Journey Home Community, Kinbrace Community Society, and the Christian Reformed Church.
We are thankful for program support from the United Way of the Lower Mainland.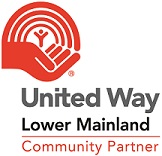 https://www.eventbrite.ca/e/welcome-the-stranger-refugees-becoming-neighbours-april-26th-2018-tickets-44652393511