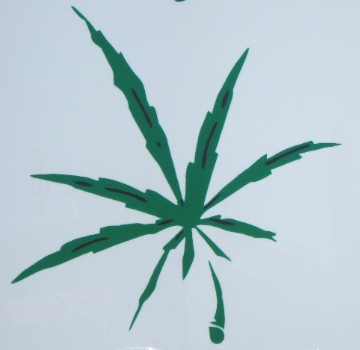 Prime Minister Justin Trudeau announced June 20 that recreational marijuana will become legal in Canada on October 17.
"A toast to the wee fella."
That's how my Irish Presbyterian grandfather would test the limits of his temperance commitment once a year on Christmas Eve. He would open a new bottle of Bushmills Irish whiskey from Northern Ireland and toast "the wee fella," also known as baby Jesus, in the company of the men of the family after evening worship.
But a Christian's relationship with alcohol, tobacco and other forms of addictive substances has changed over the years. For example, the once formidable Women's Christian Temperance Union of the late 19th and 20th centuries no longer influences social policy.
Given the active Christian presence in Canadian history regarding substance use and abuse, where are the Christian voices today on the question of Cannabis – or are we simply dazed and confused?
On October 17, pot smoking will be legal for recreational use beyond the system already in place for medical marijuana. In many ways this is the logical next step in a long march toward social values that focus on freedom of the will and self-determination.
Now I don't think we have to fear that suddenly on Wednesday, October 17, people will be lighting up a joint in church any more than they crack open a can of Molson Canadian during the opening hymn or fire up a cigarette during the sermon. Nor do we have to worry that our congregations will morph into something like the International Church of Cannabis in Denver, Colorado. (Yes, it's a real thing.)
While marijuana is not mentioned in the Bible, some in the "gone to pot" crowd have suggested Genesis 1:29 gives licence for cannabis consumption. Indeed, the sticking point is that alcohol is not forbidden in scripture but rather drunkenness is. (For example, Isaiah 28:7, Matthew 24:48-49, Ephesians 5:18.)
So, is there a way that Christians can smoke pot in reasonable ways similar to that of socially responsible drinking permitted in certain Christian circles today?
Exercising our free will
To explore these issues further, I spoke with some friends recently in Vancouver.
First, I caught up with my colleague and fellow prairie boy, Christian ethicist Ashley Moyse, who is the Post-Doctoral Fellow in Theology and Science at Regent College. Ashley summarized the logic of the current Canadian cultural ethic as, "I am free to do as I please, as long as it doesn't injure another, so let me have what I want." When it comes to legalization of drugs in various forms, it's really about "liberating us from the tyranny of finitude, failure and fragility," Ashley told me.
On the same UBC campus, I asked my buddy Rev. Dr. Jason Byassee, Butler Chair at Vancouver School of Theology, his thoughts, and Proverbs 31 came to mind. "It's understandable that someone poor might drink, but a king should not, it clouds judgment, and that hurts the king's people," was a mother's advice to the king.
Jason noted, "My Methodists had their 'greatest' success in the United States punching through a constitutional amendment against alcohol. It failed dismally. Using the law to make everyone behave is a failed Constantinian strategy. Now we open churches in pubs and call it cool. Will we do the same with the hippie lettuce? I imagine we will!"
That said, Jason mentioned friends who started with marijuana and moved on to harder drugs that completely ruined their lives – and I think this is a concern for many of us as we look towards October 17.
Considerations for young people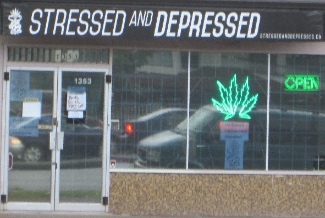 My next stop was to chat with my friend Dr. Nicola Walton-Knight who is a missionary kid and ruling elder at my family's home Presbyterian church in North Vancouver. As a family physician, Nicola regularly deals with questions about the health effects of marijuana.
Nicola noted that back in 2014, the College of Family Physicians of Canada alerted its members that, "research shows that dried cannabis is a potent, psychoactive substance that can have significant acute and chronic cognitive effects . . . [including] persistent neuropsychological deficits, even after a period of abstinence."
Nicola gave me an education on the science of marijuana and the way in which Tetrahydrocannabinol (TCH) passes across the blood brain barrier and acts on cannabinoid receptors causing a euphoric state in the part of the brain that controls memory, concentration, coordination, pleasure and time perception.
Her most vivid warning was a caution for youth and young adults: "Regular use [of marijuana] as a teenager reduces the brain tissue development and is associated with lower IQ. Regular use, at any age, is associated with anxiety, panic attacks, depression and psychoses (schizophrenia), especially amongst those with pre-existing vulnerability."
Next, I popped into my church and chatted with associate pastor Daniel Martinez who is responsible for a thriving youth and young adult ministry. "Paul reminds us that our bodies are meant to be a temple of God," Daniel told me. "So, what I would say to kids is, just as in Paul's time, we have to make a decision: do you live your life as a disciple of Jesus or as a disciple of our secular society?"
Taking a stand
This tension of living as a follower of Jesus in a way that moves against the grain of the dominant culture kept coming up in conversations.
For example, my colleague Rev. Sumarme Goble who is the Presbyterian chaplain at St. Andrew's Hall at VST noted that our lifestyle as Christians is a visible witness in a world hungry for transcendence.
Sumarme advocated that, "Christians need to be active witnesses, helping people recognize where they really need help, why they do what they do, and pointing people to the gospel and to a community of believers who want to support them."
A similar view of support and openness was voiced by Steve Norris, a counsellor in private practice specializing in substance use issues and an active member at Richmond Presbyterian Church. Steve noted that in his work, including as a college counsellor, he witnessed young people who started with occasional marijuana use and advanced to heavy, daily use, developing drug tolerance and dependence. They experienced irritability and restlessness when trying to stop and developed cravings that interrupted their sleep and daily activities.
According to Steve it affected their schooling and work, relationships, motivation, focus and self-esteem, and triggered a variety of mental and emotional struggles. Steve encouraged parents, teachers and other role models to "hold our young people close in loving faith and communal support. Listen and keep the door of communication open. Share information and concerns, but avoid lecturing. Provide opportunities that nurture your young person's resilience, coping skills, personal agency, and healthy, drug-free strategies."
I look at the issue through the lens of a missiologist. It appears that the question of legal marijuana use in Canada pushes us as Christians further into post-Christendom, where we are learning to navigate new waters of Christian witness without the sanction of the state or support of the popular culture.
For Christians to "just say no" to marijuana use in 2018 will put us further from the centre of our secular society's values system and expose us as an odd and (hopefully) compelling witness to the gospel. By doing so, we offer a prophetic voice of discipline and obedience in a supposedly "do as you wish culture."
Increasingly, Canadian Christians are understanding 1 Peter's teaching that we are "aliens and strangers" in this land whose citizenship in heaven requires us to live an alternative, holistic lifestyle under the Lordship of Jesus to the glory of God the Father for the healing of the nations.