"I wouldn't touch that job with a ten foot pole . . ."
I said that. Not only once, but repeatedly when I was approached by Tenth Church to consider applying for the pastor of family ministries position. Why would I willingly take on a job that exposes me to the constant criticism of parents, the chronic lack of committed volunteers, the professional status of an intern, all for the fraction of the salary that I made in my old job? 
You have probably guessed the outcome: God did a little arm-twisting and I find myself in that very position that was so unappealing and I love my job. I have discovered that children's ministry is not the problem; the reputation of children's ministry is the problem.  
Despite a recent survey in which the largest churches in Canada report that their growth is fueled by a strong children's and youth ministry, the biggest barrier to recruiting passionate, talented staff and volunteers is perception: at its best children's ministry is a dry and dusty Sunday school lesson taught to a group of uninterested kids. At its worst, it's glorified babysitting in the church basement – while the "real" ministry happens upstairs.
I am convinced that one of the best things we can do to develop a flourishing children's ministry – and in turn a flourishing church – is getting children's ministries out of the basement. 
Think about your home. What usually ends up in the basement? The old couch. Moldy boxes of seasonal décor. Unused gym equipment. We send things down to the basement that we have no use for. Who wants to spend time in a dingy, dark basement? 
Like many other churches, on Sundays our kids are in the literal church basement and we don't have the option of changing the physical location. However, we can change the symbolic location: when we commit to getting our kids out of the figurative church basement, we began to notice that the basement starts looking like a pretty appealing place to hang out. 
People start volunteering. 
Volunteers become staff. 
Staff are committed to being the best children's pastors they can be.
And voila: children's ministry begins to thrive and grow.
Here at Tenth Church, we have made very intentional choices to change the common view of children's ministries:
We launched a church initiative, Fullness of Life for Every Child, flavoured by sermons on the biblical views of children and follow-up pledge cards, inviting congregants to commit their time or tithes to an organization that betters the life of a child.

The chair of our board volunteers in the toddler room. Our senior leadership attends our volunteer appreciation events.

The kids create top-notch art that adorns the sanctuary walls and they frequently participate in the service through music, prayer and scripture reading.
Essentially, we are giving children's ministry a public platform: taking what has always been there, hiding in the basement, and raising it up to its rightful place. We've given the kids a seat at the adult table. 
This isn't a crass church growth tactic: "Improve children's ministry and see your church grow!" No. This reflects a biblically-based view of children in the church. Among many other references to children in the Bible, we see that leading children is the responsibility of the whole church (Deuteronomy 6:4-7), that the kingdom of God belongs to children (Matthew 19:14), and that children lead us into worship (Matthew 21:16). 
So our quest to elevate children's ministry is not only necessary but right.  
After a few years of getting our children's ministry out of the basement, we are seeing results, not just in children's ministry, but in the church as a whole. As our volunteer base has doubled and the volunteers themselves are more passionate and excited about kids, parents are reporting that they are becoming more frequent attenders – because their kids love coming to church! 
Milissa Ewing is pastor of family ministries at Tenth Church's Mount Pleasant site, where she oversees children's ministry (birth through grade five) and serves parents in all stages of parenthood. She has a background in children's education as both a public and private school teacher and a director of children's programs for disadvantaged children. She cares deeply about environmental issues and spent two years living in community with her family at A Rocha Canada.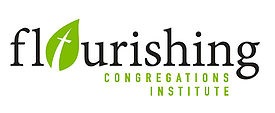 This comment is re-posted with her permission. It originally appeared on the blog of the Flourishing Congregations Institute, which has set out "to define and understand what flourishing congregations look like in a uniquely Canadian context and how local congregations from various traditions may move towards and maintain a flourishing ethos." To learn how the Flourishing Congregations findings will be shared, go here.