Five local groups sponsored a talk by well known climate scientist Katharine Hayhoe. (The May 21 visit was to have been in person, but ended up on Zoom for health reasons.)
Hayhoe, Chief Scientist for The Nature Conservancy (called Nature United in Canada), is an atmospheric scientist whose research focuses on understanding what climate change means for people and the places where we live.
She has been named one of TIME's 100 Most Influential People, the United Nations Champion of the Environment and the World Evangelical Alliance's Climate Ambassador.
The talk was sponsored by
Canadian Scientific and Christian Affiliation

A Rocha Canada

Regent College

Trinity Western University's Faculty of Natural & Applied Sciences

UBC Graduate & Faculty Christian Forum
Hayhoe began with what motivates her:
What really changed my perspective was when I realized climate change affects all of us, but it doesn't affect us all equally. It affects the people who are most vulnerable more than anyone else and that is not fair. The poorest most vulnerable people, the people who are most impacted by climate change – they're the ones who've done the least to contribute to the problem
So that's when I realized I have to do everything I can to help fix this problem and that's why I became a climate scientist. So that connects directly to my faith.
What I'm going to be talking about tonight isn't so much about what we believe, it's much more about how we communicate on it. But the reason why I'm a climate scientist is because I truly believe that we are called to love each other as we have been loved ourselves by God.
How loving is it to basically put our hands over our ears or over our eyes and pretend that we do not see the suffering that's being inflicted on our neighbours today, right next to us as well as on people on the other side of the world?
Hayhoe covered a lot of ground during her talk, including why there continues to be resistance to clear scientific evidence, why many of us are worried but not engaged and why there is still hope that we can make a difference.
Go here to watch the video; Hayhoe is an interesting speaker, and persuasive. She was also able to discuss our local situation because she has visited Metro Vancouver several times.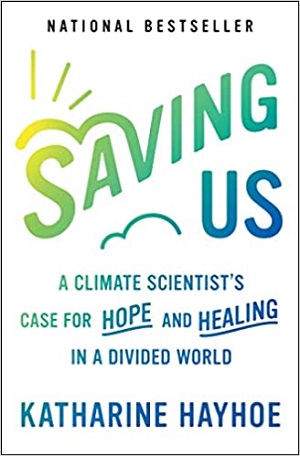 Following are links to some of the resources referred to during the event:
Resources by Katharine Hayhoe:
weekly newsletter: subscribe
Saving Us: A Climate Scientist's Case for Hope and Healing in a Divided World (Simon & Schuster, 2021): book review

in

Faith Today

Global Weirding:

youtube.com/@globalweirding

answer to a question on fossil fuels: "Fossil fuels are terrible. We would have been better off if the Industrial Revolution had never happened . . . right? The

answer

may surprise you."
2. Resources recommended by Katharine Hayhoe:
Project Drawdown:"advancing effective, science-based climate solutions and strategies; fostering bold, new climate leadership; and promoting new climate narratives and new voices"
Mark Noll: The Scandal of the Evangelical Mind (Eerdmans, 1995):

books on the companies who misled us:

Naomi Orsekes & Erik M. Conway, Merchants of Doubt: How a Handful of Scientists Obscured the Truth on Issues from Tobacco Smoke to Climate Change (Bloomsbury, 2011)
Geoff Dembicki: The Petroleum Papers: Inside the Far-Right Conspiracy to Cover Up Climate Change (Greystone, 2022)

Skeptical Science: "explaining climate change science & rebutting global warming misinformation" :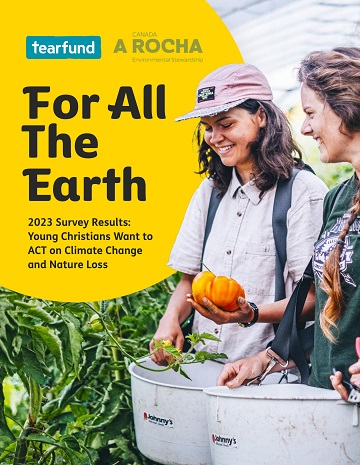 3. Resources from event co-sponsors:
A Rocha Canada

Rick Faw, Education Director
Survey by A Rocha Canada and Tearfund Canada, asking young Christians in Canada about their views on climate, nature loss, and faith
Climate Intercessors: "a global network of people whose prayers are as real and urgent as the climate crisis"

Canadian Scientific & Christian Affiliation