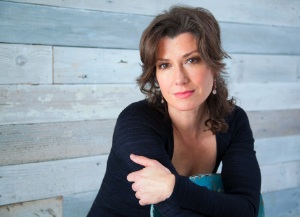 Amy Grant's performance with the Vancouver Symphony Orchestra, originally set for the 7th, has been postponed to April 14. No word on why, but one writer on the VSO's Facebook page hoped they would sell lots of ticket for the April show.
Don't worry too much about Ms. Grant though. Earlier this year, How Mercy Looks From Here (her first full-length studio album in 10 years) entered Billboard's Christian Album chart at No. 1 – so there must be a few fans around somewhere. And she is still coming to Vancouver; presumably they'll do a little better job advertising her concert next time.
In a Huffington Post profile earlier this year, Paul O'Donnell said Amy Grant "fits none of the roles invented for her previously by the church, the recording industry and the media: not a petticoats-and-cowboy boots evangelical icon, or a milquetoast Madonna, not a satanic sellout, nor a stealth proselytizer."
We'll have to wait a little longer to see for ourselves.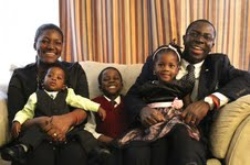 Reach out to international students
Thousands of international students attend schools in the Vancouver area, and most have not had the opportunity to learn about the gospel first hand. Dr. Yaw Perbi, the new president of International Student Ministries Canada, has a strong desire to reach out to those students. He is working with students in 18 university and college cities across five provinces.
Originally from Ghana, he is a medical doctor who lives in Montreal. He will speak at a free breakfast meeting  for pastors and friends this Saturday (October 12) at Emmanuel Christian Community Church in Richmond.
To attend, RSVP to Randy and Skye Fulton at 604.940.4902 or fulton4@telus.net by October 9.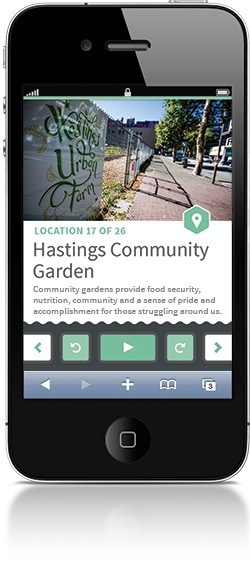 Eastside Stride into Homelessness Week
Union Gospel Mission (UGM) is offering guided tours of the Downtown Eastside, starting this Sunday (October 12). The Eastside Stride is a guided two-hour walking tour, developed by UGM in partnership with Mission Possible and with support from the city of Vancouver and local service providers. This video introduces the project.
It will start up again on the 15th and continue through the rest of  Homelessness Action Week, which runs from the 13th to the 19th. All tours are free of charge.
These are the tour options:
1. Guided tour:
This tour is guided by a DTES community member and hosted by a trained outreach worker. These tours are expected to fill up quickly. 
Saturday, October 12 and 
Tuesday, October 15 – Sunday, October 20 
Walking tours occur between 10 am and 6:30 pm
While effectively the same as the Guided Tour, is conducted on your own time through the use of your cell phone and head phones. You can view the tour points through your phone's screen as you listen to your tour guide. Note: The Audio Tour requires cell phones with a data plan. The tour works best with iPhones and Androids.  
And much more
Sep 2013
Speaking in Oil by Haitao Yin - September 11, 2013 - October 17, 2013 at All Day

Oct 2013
Terry Mochar: Personal Disciplines of Leadership - October 8, 2013 at 9:00 am - 4:00 pm
BC Teen Challenge: Set Free - October 8, 2013 at 6:00 pm - 10:00 pm
Mixed Emotions: Life, Leadership, Longings and Lunacy - October 9, 2013 at 9:00 am - 3:00 pm
Vancouver Pastors' Prayer Fellowship - October 9, 2013 at 10:30 am - 12:30 pm
Doris Auxier: Artist Talk - Tangles & Glory - October 9, 2013 at 4:00 pm - 5:30 pm
Christianity Explored - October 9, 2013 at 7:00 pm - 9:00 pm
Peter Enns: Reflections on the Bible, Evolution, and the Journey of Faith - October 9, 2013 at 7:00 pm - 8:30 pm
The Foreigner - October 9, 2013 - October 12, 2013 at 8:00 pm - 10:30 pm
Inklings Documentary (CBC Ideas) - October 10, 2013 at 9:05 am - 10:00 am