Deacon Rennie Nahanee, who was First Nations Ministry Coordinator for the Archdiocese of Vancouver until he retired last May, is realizing a long-time dream. He told me:
The Order of Mass enculturated in the Skomish Snichm (Squamish language) is set for the September 26, 11 am mass at St. Paul's Indian Catholic Church in North Vancouver, located in the Squamish First Nation community.
For the rest of the year and years to come, this mass in the Indigenous language will take place on the fourth Sunday of each month throughout the year.
Not all of the mass is translated, but it is a significant and historical step forward on the rocky road to reconciliation between the Catholic Church and the Squamish people.
Some of the Christian songs have been translated into the language and eventually the Squamish songs will be used more and more on this special Sunday.
One of the most significant uses of the translation will be at the Vigil Service and Funerals where once the church spirituality and Squamish spirituality were separated; now they will proceed as one inclusive service.
Douglas Todd wrote an article for The Province ('With anger and prayer, First Nations Christians have a distinct take on residential schools') in June, which included this portion:
Nahanee wants to seize on the renewed attention on Indigenous issues to press for liturgical changes in his church.
Instead of following mostly Latin rites in worship, he will press for more Indigenous languages, songs and customs – including more smudging, cedar branches and Eagle feathers. He yearns for more hybrid Catholic-Indigenous rites, as occur in Brazil and Africa.
Go here for the full piece.
While Nahanee has been encouraging this liturgical reform for some time, the fact that it will be introduced this weekend is fortuitous.
National Day for Truth and Reconciliation
The federal government passed legislation earlier this year to make September 30 a federal statutory holiday called the National Day for Truth and Reconciliation.
Here are some of the ways the day is being marked by church groups:
* Faith & Truth and Reconciliation (Sept 29):
Tenth Church, with Healing at the Wounded Place, is hosting an evening panel discussion with:
Cheryl Bear – Cheryl is from the Nadleh Whut'en First Nation and served as a band councillor from 2014 – 2018. Having traveled as a speaker and teacher to over 600 Indigenous communities in Canada and the United States, Cheryl is well known as an important voice among Canada's Indigenous peoples. She is a multi-award winning singer/songwriter, a founding board member of NAIITS (North American Institute for Indigenous Theological Studies), and an Associate Professor at Regent College.
Jodi Spargur – Jodi is a settler of Nordic/German heritage and she has been a pastor and church planter for 27 years. Currently Jodi is the director of Healing at the Wounding Place which engages people of faith communities in the work of healing and justice with Indigenous communities. Jodi was involved with the TRC and has spent many years working alongside and under the leadership of First Nations Peoples.
Rainbow Choi – Rainbow works with the Musqueam First Nation and is a consultant with Indigenous Education and Services at Langara College. She has 10-plus years of experience in designing participatory programs and curriculum for adult learners with both Indigenous communities and educational institutions. She has a Masters of Arts in Peace Education with a focus on reconciliation and intercultural competency.
Michael McDonald, QC – Michael is a member of the Peguis First Nation in Manitoba and in his 30 year career as a lawyer, he has specialized in the interplay between Indigenous peoples, business/industry and the environment. He is a trusted advisor to many Indigenous and business leaders, where he has helped work towards reconciliation in the business and governance context.  Michael has led many of Canada's most complex precedent-setting Aboriginal development projects and has a wide range of practical knowledge and expertise, serving industry and Indigenous nations.
Go here for more information and to register.
Learning Event: National Day for Truth and Reconciliation (Sept 30):
Healing at the Wounded Place is hosting this event:
Join in a one hour webinar where you can hear stories, connect with others, learn and reflect on this day set aside for learning, remembering and finding a new way forward.
All are welcome in this space. It is designed for those comfortable with Christian expressions of faith who are open to honest critique of the role of the Christian Church in harms perpetrated upon Indigenous peoples.
Go here to register.
After Kamloops, the Flood (Oct 1):
St. Mark's College will host this talk:
As Canada and the Catholic Church face a crisis of conscience over the history of residential schools and their corrosive legacy, various questions arise that must be addressed.
One of them concerns the Catholic Intellectual Tradition and its contribution in a time of painful reflection and moral reparation. Two prophetic figures who represent the best of the CIT can help us navigate this tremulous time of soul-searching: Thomas Merton and John Moriarty.
Speaker: Dr. Michael W. Higgins, President and Vice Chancellor, Corpus Christi College & St. Mark's College at UBC, is the author of numerous books and has been an influential commentator on the Roman Catholic Church on television and in newspapers for decades. He will address the painful history of Canada's residential schools and the recent revelations that began with the discovery in Kamloops of the unmarked graves of many children
Go here to register online or in person at St. Mark's College, UBC.
Trinity Western: Community Day of Learning
Trinity Western University will recognize the National Day for Truth and Reconciliation by hosting a campus-wide Day of Learning at the Langley main campus:
Grand Chief Clarence Pennier, better known as Kat, is currently the manager of Aboriginal Title and Rights at the Stó:lō Tribal Council, and a speaker at TWU's Day of Learning. He has devoted most of his adult life to advocating on behalf of Aboriginal issues.
Grand Chief Pennier remarks, "Our history in Canada has not been a good one because of a lack of recognition of who we are and the role we play in this territory. I am happy that a day has been set aside to recognize our people, since we have survived the colonization process as well as the residential school system."
"This special day provides an opportunity for people to learn about our history from our point of view. Everyone has to understand that we only have one world to live in and we need to leave a good place for our future generations."
When advancing Aboriginal and Treaty Rights, Grand Chief Pennier draws upon knowledge and experience from his extensive career as an elected leader and a senior manager. He served four years as the President of the Stó:lō Nation Society and the Stó:lō Tribal Council.
In the late 1980s, he served as Chairman of the Stó:lō Tribal Council. For 18 years, he held the position of Executive Director of Aboriginal Title and Rights for the Stó:lō Tribal Council and Stó:lō Nation. He served one year as Chief Negotiator for the Stó:lō Nation, and he also served as Senior Advisor to the Chief Negotiator for six years.
Go here for the full article.
Other events
A number of other events have prepared the way for the National Day for Truth and Reconciliation:
I'm sure there are many other such events going on around Metro Vancouver.
St. Paul's inquiry
When I contacted Rennie Nahanee in early June, immediately following news that the remains of 215 children had been found buried on the site of the former Kamloops Indian Residential School, he said:
. . . This is not the end. I would compare it to a puzzle. This is just one piece of the big puzzle – which is the genocide of the Indigenous people of Canada.
This August 10 announcement confirmed his statement:
Today, the Sḵwx̱wú7mesh Úxwumixw (Squamish Nation) announced it has embarked on an Indigenous-led initiative, on behalf of its people and in partnership with its relatives, the xʷməθkʷəy̓əm (Musqueam) and səl̓ilw̓ətaʔɬ (Tsleil-Waututh) Nations, to find answers about the children who attended the former St. Paul's Indian Residential School but never made it home.
Over 2,000 Indigenous children, representing six generations of Sḵwx̱wú7mesh, xʷməθkʷəy̓əm, and səl̓ilw̓ətaʔɬ Nations and other Indigenous communities, were institutionalized at St. Paul's from grades one through eight. Many of these same children were then forcibly relocated to Kamloops Indian Residential School, where the remains of at least 215 children were confirmed this May. Oral histories told by St. Paul's survivors include stories about children who disappeared. . . .
The process will be supported and sustained by Sḵwx̱wú7mesh culture and customs. "As a Nation, we are in motion, committed to guiding the investigation in a way that protects, supports, honours and brings peace to our members, survivors, their families, xʷməθkʷəy̓əm and səl̓ilw̓ətaʔɬ relatives, other Indigenous communities, and to the children who attended St. Paul's and remain separated from their families," says [Squamish spokesperson] Khelsilem.
Go here for the full release.
Catholic participation
Several articles in The B.C. Catholic over the summer confirm that the Vancouver Archdiocese of the Roman Catholic Church intends to be fully involved in reconciliation efforts:
*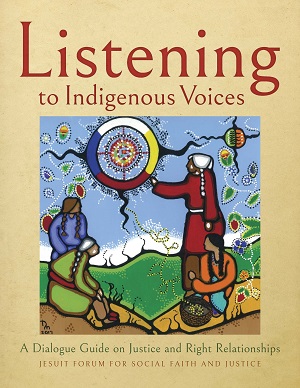 June 10
: Attempts at healing must be Indigenous-led: Archbishop Miller
*
June 24
: First Nations healing guide arrives at a timely moment
*
July 21
: 'I said hi in Cree': street ministry building bridges with First Nations
* 
July 26
: B.C. bishops announce fundraising appeal for reconciliation this fall
*
August 11
: Archdiocese, First Nations working 'shoulder to shoulder' on North Shore residential school investigation
*
August 19
: Serious conversations ongoing with First Nations: archbishop
*
Sept 2
: New B.C.-wide fundraising campaign for First Nations reconciliation launches
In a September 20 article ('Under attack over residential schools, Canadian Catholics respond'), Douglas Todd wrote:
Although [Archbishop Michael] Miller first publicly expressed that he was sorry in 2013, this year he is in part making up for the Canadian Catholic church's failure to completely follow through on a complex $79 million restoration program for Indigenous people, which had been agreed to in court in 2006.
Vancouver archdiocesan officials, however, were not able to say how much money has been raised in the past few weeks from its roughly 90 parishes for more healing and reconciliation programs, which would be largely determined by First Nations.
The Vancouver archdiocese, which has a large component of Asian immigrants, is specifically committed to collaborating with the Squamish First Nation to support healing for students who had attended the defunct St. Paul's residential school in North Vancouver, including by assisting in an investigation into students who died at the school about a century ago.
Go here for the full article.
Nahanee feels that "more concerted attention on Indigenous affairs from the Canadian Catholic Conference of Bishops and the pope" (to use Todd's words) is required, but he is consoled by the fact that so many Indigenous people still consider themselves Catholic. He feels the liturgical reforms being initiated at St. Paul's this Sunday will be part of the solution, saying:
The Squamish language will develop onto another level because the church has a lot of teachings on justice, caring for one another and being equals similar to Squamish teachings but will now be written down for all to see, hear and speak.