Premier John Horgan, Provincial Health Officer Dr. Bonnie Henry and Health Minister Adrian Dix joined more than 200 faith leaders from around the province in a conference call Monday morning – and outlined a plan to engage more closely with many of those leaders.
Dix had tweeted about the initiative December 7:
Further to the work that Prem @jjhorgan, Dr. Henry, & I have done w/faith communities, we have retained Robert Daum, a well-known + respected facilitator to conduct a series of discussions w/faith leaders. We look forward to people from all denominations to take part in this effort.
He introduced the topic early on during the conference call. It was the key feature of the provincial leaders' initial comments, and Daum spoke briefly as well.
Conference call
There have been seven conference calls with faith leaders since the beginning of the pandemic in March, and all have involved a considerable degree of mutual admiration between the provincial and faith leaders.
Horgan set the tone this time by stating, "I want to thank you all from the bottom of my heart" for all the work done and sacrifices made by congregations and other religious gatherings. He said he wants to be sure faith leaders are kept up to date about the province's efforts to contain the spread of the virus so they can continue their work in keeping people safe.
Several faith leaders had the opportunity to ask questions and make comments. Responses were invariably respectful and broadly supportive of the province's leadership, though some were probing and even challenging.
First to ask a question was Gwen Dreger, senior pastor of Celebration Life Ministries in Surrey and Regional Secretary for BC South of the Independent Assemblies of God – and creator of a petition to 're-open religious services in BC.'
She said it is particularly tough on families when pastors are not able to accompany them to administer last rites to family members and asked whether there would be some relief for that.
One rabbi from an Orthodox synagogue said they can't use electronic devices on the sabbath because of their beliefs, so Zoom and other such approaches don't work for them: "We are willing to go as far as possible to alleviate dangers."
Daniel Park of Vancouver Korean Gospel Church said guidelines from the government are sometimes unclear – and they need clarity because they run five services at the same time.
Rob Thiessen, Conference Minister of the BC Conference of Mennonite Brethren Churches, said his churches have been conscientious in following the rules and are not seeing the spread of COVID. The denomination is very supportive of the provincial government, he said, "but it feels like this blanket approach is costing people," particularly referring to issues such as mental health.
Some specifics
Erin Knott of the Canadian Pacific District of the Christian & Missionary Alliance took good notes from the conference call:
Premier John Horgan has brought in Dr. Robert Daum from the Simon Fraser University Centre for Dialogue. He will be facilitating five 90-minute conversations with approximately 12 spiritual communities. There will be 25 – 30 people invited to a candid discussion on gathering safely over winter, with one such dialogue coming later this week. Of these dialogue groups, one will be specifically comprised of Christians to discuss gathering in the Christmas context, and other groups will be mixed and will involve Indigenous elders.

It was reiterated several times that the government is working to hear from faith leaders, values their input and advice, and that communication and dialogue will continue throughout the pandemic.
Dr. Bonnie Henry has validated our district response to churches for recording worship services – the number of people recording or livestreaming services should be minimized, a COVID-19 safety plan must be in place and wearing masks is required other than while singing or preaching. Dr. Henry reminded those present that singing is a higher risk and singers should be physically distanced and singing away from each other. All other videographers/techs must wear masks.
Orders in place for gathering restrictions will be not changing at this point as community transmission is too high. There were multiple mentions that the coming months will require continued vigilance and restrictions of some sort will be in place while vaccinations are underway.
While there are unintended consequences due to the ongoing gathering restrictions, including impact on mental health and social isolation, there have been positive unintended consequences as well as suicide rates have dropped dramatically in our province. Dr. Henry has a team in place that is actively working on these issues.
One faith leader commented that there hasn't been transmission in their churches and encouraged the government to give support specifically to faith communities that had infractions to the order, or transmissions of COVID-19. Dr. Henry responded that the issue is not one of people doing anything wrong, rather that the virus is spreading more quickly in winter and community transmission has made gathering together dangerous. She further noted that it's "more luck than following guidance" that churches have not seen transmissions and that when the virus is not spreading at such a high level, that small gatherings can happen again.
(These are re-posted by permission. Go here for the denomination's helpful 'COVID-19 & the Church' coverage.)
Response to discontent?
The province's decision to host another conference call, and to appoint Daum, may have come in response to continued critique from some in the faith community. Last week both Dr. Henry and Dix felt obliged to respond to some harsh comments from one pastor.
Aaron Dyck of Gateway Baptist Church in Victoria wrote a letter posted on the Surrey Now-Leader site December 9, thanking Minister Dix for his hard work on our behalf during this challenging time, but adding:
That said, I feel compelled as a faith leader to request that people of faith be given the respect that is so overtly presented to every other particular group in this great province.
The constant condescension by Dr. Henry, purporting to tell us "what faith is" and the endless patronization – as if the government "understands" anything at all about what constitutes faith itself, let alone its practice – has long past worn thin. . . .
Dr. Henry responded graciously during the December 10 briefing:
Sometimes people take what I say and twist it to make their own ideas about it. I have repeatedly said that I have taken advice and have had the privilege of speaking to many faith leaders in the last few months. I appreciate their advice immensely; I have learned a tremendous amount from them and I have said on occasions what has been told to me about beliefs and about faith.
I do absolutely believe that we need our faith leaders in crises like these, more than ever before, and I really want to give my thanks and praise to the many, many leaders out there who have sent me their advice, their thoughts and the fact that they do understand the need for us to take measure to protect those that we care most about in our community right now.
I don't purport to know everybody's ideas about faith, but I do know that there are great leaders in our community that are stepping up every day and supporting the people that they care about in their congregations, and doing it in a safe way. I just want to salute them; they have my gratitude and my admiration.
Dix added with some emotion that he and Dr. Henry have listened carefully to faith leaders, then referred to his own church's experience:
I can tell Reverend Dyck that in our church we have lost a lot of loved ones this year, including our minister. The loss of being able to come together on Sunday has been profound for members of that congregation, just as they have been for congregations around BC.
I am overwhelmingly inspired by the work done by faith communities, of all faiths, of all denominations, to support people in their community in a difficult time.
All I can say is, it's not condescension, it's gratitude that we feel for the support we get in our community wherever we find it, and for many people that's in communities of faith. . . .
Concerns persist
Most pastors and other faith leaders are nowhere near as critical as pastor Dyck, but dissension, or at least serious concerns, continue to bubble. For example the ACMV (Association of Church Ministries Vancouver) will gather online today (December 17) to discuss these issues:
How to deal with government lockdowns. Constitutional rights. Medical realities and practical steps.
1) What are our constitutional rights as churches?
2) What are rights of businesses and individuals?
3) How did this all happen? Understanding Persuasion Techniques – and how to use them yourself.
4) Messages to share with congregations to help push back fear and educate about 2020 through a Biblical lens. 
Three Change.org petitions to encourage the government to allow church to meet in person again (here, here and here) continue, though the rate of signatures has slowed.
And it appears that a few churches are continuing to meet in spite of health orders.
Looking forward
The planned dialogues with Dr. Robert Daum are a very positive step (though I was slightly disappointed that several emails for more information about them did not receive any response earlier this week). If the government has indeed been listening to faith groups, they will include a wide range of voices in those discussions.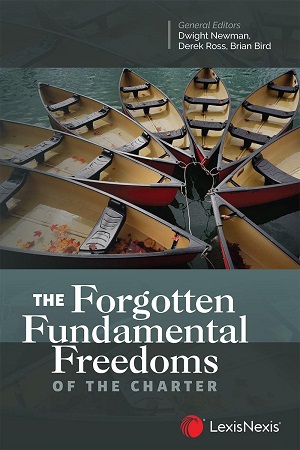 There are many factors issues to grapple with, but here a few that strike me as important, not only for discussions with Dr. Daum, but for other interactions over the next year:
* The good will expressed by Horgan, Henry and Dix bodes well for the future. I can't remember any period of time in which the church has had more attention in this province, so this is an ideal time to follow up on any opportunities for dialogue.
* What services are actually essential in our society? While provincial leaders appear sincere in their appreciation of faith groups, they may still not adequately apprehend their role. In other words, while they are not condescending or patronizing, they may have more to learn. See this article: 'When believers become invisible.'
* Charter of Rights and Freedoms issues must be addressed. Religious freedom is specifically protected by the Charter. See my earlier article: "Restrictions on religious gatherings a reminder of 'Forgotten Freedoms.'"
* Who are 'faith leaders?' That's a very broad catch-all, one that covers a wide range of practices and which may not do justice to the role and identity of church leaders and the church itself. Rev. Ed Searcy wrote a good comment which touches on this issue: "The problem with calling the church a 'faith community.'"
Many more such issues are important to discuss. Whether this pandemic lingers or simply in preparation for the next time, we need to learn from government oversights and churches' lack of preparation. Some church leaders, or a coalition of faith groups, ought to pursue these dialogues diligently, making sure that all of us are better prepared next time around.