Murray Moerman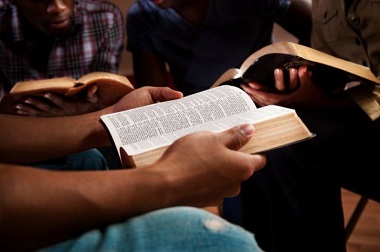 has had many opportunities to observe the disciple-making process overseas in his work with the Global Church Planting Network (GCPN). He helped facilitate the invitation of a friend and effective practitioner to speak and train at Missions Fest January 26 – 28 (and at two local churches in the following days; see below).
Trevor (pseudonym) has seen thousands of people come to Christ in a movement doubling every 18 months for the last 10 years – in a cultural environment more resistant to the gospel than post-Christian Canada. The principles are simple and applicable anywhere.
Canadian Christians often feel the cultural gap between the church and those they seek to reach in the name of Christ. Many Christians sense themselves to be at the margins of society.
At the same time Canadian Christians often hear stories from Africa and Asia reporting effective disciple-making on a comparatively large scale.
Why not in Canada?
Local groups are asking this question also, and are experimenting:
International students
International Student Ministries Canada (ISMC) has been refining what has been learned overseas and adapting that to the university campus.
Yaw Perbi is the African-Canadian national director behind the decision to train all ISMC staff and volunteers in the principles of engaging students with values questions. 
The goal is not a 'decision' but a discussion-based learning 'process' leading to disciple-making and faith-sharing. Details are available here.
Effective discipleship
Rob Stewart has been district superintendent of the Lower Pacific District of the Evangelical Free Church for 15 years. He comments:
While every church will speak of discipleship, few do so effectively. Recently, we have begun church planting through focusing on making and growing new disciples of Christ, who will then multiply and become part of new churches.
We already see that God is using this approach to build new works and encourage existing churches. A symbiotic relationship is developing, where churches, by assisting church plants in this disciple-making process, are themselves better equipped for outreach and discipleship.
Allen Chang, a church planter with the Evangelical Free Church in South Surrey, says Discovery Bible Study (DBS) and Disciple-Making Movement (DMM) principles have helped empower his entire core church planting team as makers of disciple-makers:
The principles are helping to shape a posture of listening to the Holy Spirit, trusting God's Word, and responding with our lives. . . . We are witnessing . . . dramatic testimonies of personal transformation and engagement with non-believers. . . .
From Czechia to Canada
Jonathan Luesink, a church planter in Prague, Czechia with Avant Ministries used Discovery Bible Study principles with his team to start a church there. Upon returning to Canada he got to chatting with several men in restaurant in Saskatoon and, describing this to them, one non-believing fellow interrupted saying "I'd do that!" So, why not in Canada?
Tools available
High quality tools and training are emerging. Consider some of these links:
What is a Disciple-Making Movement (DMM)? here
What is a Discovery Bible Study (DBS)?: here
Clear, helpful app from International Student Ministries: here
Training opportunities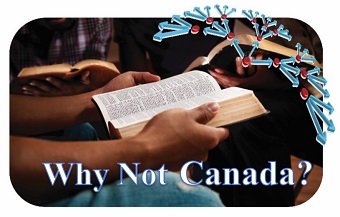 Following his time at Missions Fest, Trevor will share case studies during 'Why Not Canada?' events at two churches:
His focus here will be on helping church leaders develop a 'second rail' in which lay leaders are trained to coach discovery groups outside of the church. Trevor has seen – after four years on average – coaches in each church multiply disciples leading to a fourth generation of about 400 believers.
Download a brochure here, and, if interested, several kinds of pre-readings:
'Two-rail' case studies from Trevor's ministry here
Summary of Roy Moran's Spent Matches here
Contagious Disciple Making: Leading Others on a Journey of Discovery here
Training opportunity details at https://outreach.ca/News-Events/ArticleID/1584. Register here.
Why not Canada?
Before his involvement with the Global Church Planting Network, Murray Moerman was founding pastor of New Life Community Church in Burnaby and with his wife Carol joined Outreach Canada to undertake a 'DAWN-type' initiative which came to be known as Church Planting Canada.