BC's Minister of Health Adrian Dix would like to be at his church's Advent service this weekend, but that won't be possible because his government has tightened restrictions on faith gatherings.
When provincial health officer Dr. Bonnie Henry announced new restrictions on social gatherings in the Lower Mainland November 7, she stated that faith-based gatherings were not included in the order.
Henry ended that exemption November 19, saying:
We need our faith services more than ever right now, but we need to do them in a way that's safe. With the community transmission that we're seeing and the fact that we have seen transmission in some of our faith-based settings, we need to suspend those and support each other and find those ways to care for each other remotely.
A page devoted to faith-based organizations on the BC Centre for Disease Control site begins by describing them as "pillars of strength in communities." A November 24 update on that page states:
An order from November 19, suspends all in-person religious gatherings and worship services . . .This means people should not attend church, synagogue or mosque services. Religious services can continue using remote or virtual attendance options, like Zoom or Skype.
Individuals can still visit churches (and other faith buildings) for contemplation or personal prayer, and events such as funerals, baptisms and weddings can go ahead with a maximum of 10 people in attendance. Twelve Step groups can also continue to meet in churches.
Health Minister feels the pain
Dix said during the COVID-19 briefing November 23 that he, Dr. Henry and the premier had spoken with faith leaders in a conference call November 18, the day before introducing the new orders. Those conversations have continued.
He added:
I had the opportunity, for example, to speak with His Excellency Archbishop Miller today – someone I hold in very high regard – and had an opportunity to talk about these issues and why it's important. . .
Right now, in these two weeks, until December 7th, events aren't possible. I know people sometimes want to look and compare, this and that. I would just say this, this is a time of course when we need spiritual support as much as anything else, and this is true regardless of religion.
This Sunday is the first Sunday in Advent, and ordinarily I know where I'd be that day. It's a significant loss, particularly right now, particularly in our congregation, in lots of congregations around the province, So I know that there is loss, but the effort to get the message out virtually and to have virtual services is really important because it helps us stop the spread of COVID-19.
It's not because people haven't done the right thing in the past, they have. There's been extraordinary efforts, by faith leaders, by businesses, by everyone, to follow the guidelines with respect to events with a maximum of 50 people. But right now we just can't have them in this period.
Both Dix and Premier John Horgan said they are church-goers during their May 26 conference call with faith leaders
A November 25 article in The B.C. Catholic opened with these words:
As Vancouver Catholics come together in prayer vigils and petitions in opposition to the BC government's closing of churches to public worship, Archbishop Miller has been in phone conversation with BC's health minister to see if a way can be found to reopen church doors again.
Archbishop Miller perplexed
A November 22 CTV News story ('Catholic Archbishop of Vancouver criticizes BC's new COVID-19 rules for religious services') began:
Vancouver's Catholic archbishop had some harsh words for the provincial government's new rules banning in-person worship services to stop the spread of COVID-19.
In a news release, the Archdiocese of Vancouver shared an excerpt from Archbishop J. Michael Miller's homily Sunday, in which the archbishop described the changes as "baffling."
"The reason why gathering for worship in limited numbers where all safety precautions are met is not allowed, while bars and restaurants and gyms can remain open with measures that are no more safe, is simply baffling,"
The B.C. Catholic posted an updated story November 23: 'Archbishop disturbed by uneven handling of worship, restaurants.' While expressing appreciation for the work of Dr. Bonnie Henry, Adrian Dix and the premier, he also expressed serious concerns about the new restrictions on church life.
Here is a portion of the article:
The archbishop has received "a mass of emails" from Catholics expressing everything from confusion to anger over the inconsistency of banning public worship while allowing secular gatherings.
The announcement was particularly surprising since establishments that have had COVID outbreaks remain open while the archdiocese's 78 churches, which are blemish free, are prevented from offering public Mass, said the archbishop. . . .
The latest restrictions appear to be at odds with the religious freedom guarantees of the Canadian Charter of Rights and Freedoms, he said, and while there might be "very serious reasons" for overriding charter rights, "it would be nice to know the real reasons."
Another B.C. Catholic article pointed to a 150-strong impromptu prayer event calling for return to worship in front of Holy Rosary Cathedral last Sunday.
Joint worship is essential
There is pushback from other groups as well. Levi Minderhoud, ARPA Canada's BC manager, wrote November 23 that "These new restrictions are deeply disappointing for a number of reasons."
Here is the conclusion of the article:
So, if the province shouldn't have completely banned worship services in response to rising COVID cases, what should they have done?
At the very least, the province should have acknowledged all four points above – that worship services are essential, that they are constitutionally protected, that they are not spreading COVID and that they encroach on the church's authority – and made it clear that worship services are not akin to any other social gathering. Worship services are fundamentally different than other social gatherings, and even other recreational or business activities.
The province should have cited these reasons in defence of allowing churches to continue to worship in groups of up to 50, provided that they continue to take other steps, such as social distancing measures, to minimize the likelihood of COVID transmission.
Go here for the full comment.
Petitions to re-open services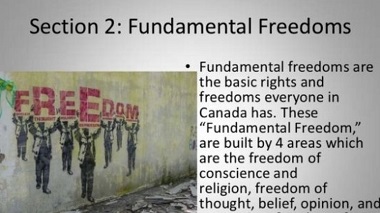 At least two Change.org petitions are urging the government to start services again.
Almost 9,000 people had signed Let the places of worship gather! by late November 25.
It reads, in part:
Today in British Columbia, Places of worship which have previously been restricted to 50 people maximum, have been completely prohibited. Malls, Costco, Bars, Restaurants and other places which host a large crowd continue to be allowed to function as usual.
We believe that Church and places of worship are a essential service as they provide spiritual health and assistance to those who are already struggling from the effects of the pandemic. The Canadian Charter of Rights and Freedoms states that we are allowed to gather and practice religious freedoms which are now being denied by our government, while other large capacity places are functioning freely, and rarely follow social distancing protocol. . . .
Gwen Dreger, senior pastor of Celebration Life Ministries in Surrey, created  the Re-open Religious Services in BC petition as well. By the end of November 25 her petition had more than 3,600 signatures.
An earlier letter to the provincial government – Expand BC Worship Services – was signed by 144 churches.
I understand, also, that a small number of churches intend to go beyond critiquing the ban and plan to continue to meet, citing some of the same reasons raised by Archbishop Miller, Levi Minderhoud and the petitions.
General compliance
The bulk of churches and denominations appear to be quite willing to follow provincial guidelines.
I received newsletter after email after tweet from a wide range of churches earlier this week stating, without complaint, that they will be following Dr. Henry's orders and will step back from in-church to fully online gatherings.
Pastor Brett Landry of Christ City Church in south Vancouver summed up this approach eloquently during his November 22 sermon on Titus 3:1-8.
Addressing the mixed emotions church people feel as they reflect on provincial restrictions, he said, in part:
This week has been full of tension, and our passage of scripture should inform our response. What is the church of Jesus Christ in the city of Vancouver supposed to say, when schools are open, sports leagues are running, pubs are still pouring pints – and the church is not allowed to gather for worship? What are we supposed to do?
What is the public life of the church supposed to look like, biblically speaking, from our passage in Titus chapter 3?
How are we supposed to live as Christians in full view of the watching world? . . .
I desperately want us to see how the power of the Holy Spirit transforms us from the people that we once were into the people that we're called to be, and how that is actually good news for the whole city around us. This is a vision of the public life of the church and how God calls us to live for the good of all people. It's a vision of the gospel for the common good. . . .
Look at chapter 3, verse 1:
 Remind them to be submissive to rulers and authorities, to be obedient, to be ready for every good work, 2 to speak evil of no one, to avoid quarreling, to be gentle and to show perfect courtesy toward all people. . . .
Now, you may need to take that verse and write it out on a piece of paper and stick that up on your bathroom mirror so it's the first thing you look at every day; you might need that up there for a couple of months. But this is who we're called to be.
When there are decisions made by rulers and authorities that negatively impact the church, we have to thoughtfully and biblically and prayerfully consider our response. On one hand, we can sort of throw our hands in the air in dismay and say, let's get our lawyer on the phone. This isn't fair, this doesn't make sense, we need to do something about it.
I know that some of you are already thinking that because you've already told me that you're thinking that.
On the other hand, I think we need to consider God's word to us today out of Titus chapter 3. How you respond right now, in this situation, in this moment in history, will inform people on how they think about your Jesus and your church.
I for one am not willing to exchange long-term gain that I think we have with the relief of short-term pain. We have to be very conscientious about how we respond to situations like this. There's a bigger game afoot, and we need to pay attention to the totality of what God is doing in our world. . . .
I know by this point in the message, some of you have already cued up the email on your device, and you're ready to email the elders, and you're ready to say, "This is soft, this is weak, there are times to stand up to the authorities in the world and we have to sometimes disobey for the sake of the gospel."
I agree, there are times for that. I just don't think this is one of them. . . .
You can watch the full sermon here, beginning at 12:38.
Canadian picture
A couple of useful resources offer a sense of the broader Canadian situation.
EFC Webinar: The Church and COVID
The Evangelical Fellowship of Canada (EFC) will host The Church and COVID webinar next Thursday (December 3), 11 am, "to chat and learn together about how church and ministry leaders are faring during these challenging days."
Guests include:
Briercrest Seminary's Margaret Clarke, assistant professor of marriage and family therapy with a particular interest in clergy wellness
Tim Day, the national engagement director for Waybase.com, an online platform that helps Christian ministries partner together
Dan Godard, lead pastor of Victory Church, Moose Jaw, Sask.
Audience questions and comments will be encouraged and prioritized by host Karen Stiller.
WayBase report
WayBase and several partners released a 49-page 'Impact of COVID-19 on Canadian Christian Charities' report November 17.