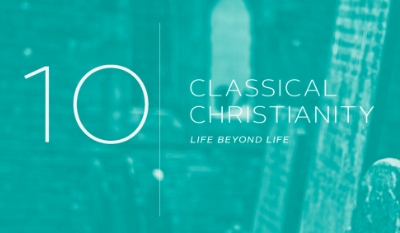 Three pastors at
St. Peter's Fireside
have responded in detail to an article by
Vancouver Sun
spirituality reporter
Douglas Todd
. One needn't agree with everything they say to appreciate their 12-day, 10-article marathon. I personally am grateful for the initiative they have taken.
The writers are the
ministry team
of St. Peter's Fireside: Rev. Alastair Sterne (lead pastor), along with Mike Chase and Roger Revell. They each wrote several of the 10 responses, from June 16 – 27. Following is their introduction to the first article:
Douglas Todd, the religion reporter for The Vancouver Sun, recently wrote an article entitled, Liberal Christianity – 10 things to know about this 'middle way'. In the article he claims that Liberal Christianity is the faith practiced by most mainline Protestant and even many Roman Catholic Christians in North America. He follows the historian Gary Dorrien in seeing Liberal Christianity as "a progressive, credible integrative way between orthodox over-belief and secular unbelief." While he acknowledges that this progressive form of Christianity has been experiencing an identity crisis, he also believes that it is undergoing something of a resurgence in the 21st century. As such, he outlines 10 points of Liberal Christian belief on topics ranging as widely as Jesus, sex, social justice and death.
But is Liberal Christianity really the middle way? Perhaps it is, if aggressive fundamentalism and militant atheism are the shoulders you're trying to steer clear of. But Classical Christianity – the ancient faith practiced by the majority of Christians for the last 2000 years – is in itself a middle way. It's a middle way between aggressive, anti-intellectual fundamentalism and flaccid, lukewarm belief. It's this 'ancient way' that we want to explore over the next 10 days, as we respond to each of Todd's 10 points about Liberal Christianity. Although there are some things that Classical Christianity can affirm in each of Todd's 10 points, there is also much that must be added to, or rejected completely.
You won't regret checking out the 10 Classical Christianity articles on their blog.
Ruth Morton Baptist, 19th Avenue Christian Fellowship join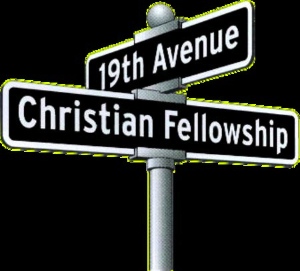 "You may wonder why 19th Avenue Christian Fellowship is located on 27th Avenue," says pastor Vic Dias. "Well, it's kind of a long story, but a happy one. We have recently joined our church together with the congregation of Ruth Morton Memorial Baptist Church. We are meeting together, and in the process of coming up with a new name to describe our new combined church."
The two small churches decided recently that they would be better off together than apart. Both have been located just east of Fraser Street. Ruth Morton was built on its current site at 791 East 27th Avenue over 100 years ago. 19th Avenue began 10 years ago, when Metropolitan Tabernacle – which had been a major force in the Mount Pleasant community for much of its 80 year history – decided to start over and rename itself.

From the Ruth Morton site (there are still two websites for the time being): "Our first big job is to choose a name for ourselves. Right now, the four possibilities for a first name are: 27th Avenue, Grace, Mountain View or Watermark."
Best wishes for the two-churches-become-one and for all their members!
Rod Wilson's term ending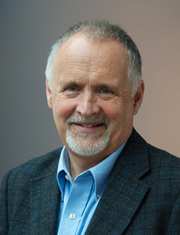 Rod Wilson will step down as president of Regent College in August 2015; he will have served three terms, for a total of 15 years.
Rod arrived at Regent College in 2000 with experience as a clinical psychologist, pastor, professor and academic administrator. He has served the school both as a teacher and an administrator, and was instrumental in the 2003 – 2007 capital campaign that raised $14.9 million to build Regent's impressive John Richard Allison Library. 
For the remainder of his term, Rod will be travelling to meet with donors and develop the college's financial resources while Jeffrey Greenman, Regent's academic dean and executive vice president, will run the day-to-day management of the college.
For the full report, go here.
New Christ Church bell, after 125 years
A recent Vancouver Sun article reported that "After 125 years of silence Vancouver's Christ Church Cathedral will finally get a bell spire – a four-bell arrangement that will ring to mark the beginning and end of the working day, Sunday services, funerals, weddings and other special occasions both solemn and joyous.
"The steel and stained glass steeple, to be located on the northeast side of the Anglican cathedral, will be the centrepiece of a $7.5-million renovation to the historic building at Georgia and Burrard. . . . The campaign was kick-started by a $2.5-million donation from the Jack and Darlene Poole Foundation."
"The work is expected to . . . be completed by Christmas 2015 . . .
"The cathedral is Vancouver's oldest surviving church. It opened in 1889 and was used as a landmark for ships entering Vancouver harbour. It gets over 50,000 visitors a year, is staffed by three full-time equivalent clergy and 10-non stipendiary clergy. Over 500 people attend Sunday services."