Next Saturday (February 25) offers the perfect opportunity to show some love and support for Pacific Theatre – all while enjoying what looks set to be a unique and talent-filled evening of entertainment.
Here is the invitation to Help. Thanks. Wow., a benefit evening for PT, which has which has lived out its mission for almost 40 years in Vancouver: "to serve Christ in our community by creating theatre with artistic, spiritual, relational and financial integrity":
As the arts sector continues to persevere through challenging waters, we turn to Anne Lamott's adage: "There are three essential prayers: 'Help.' 'Thanks.' 'Wow.'"
To continue Pacific Theatre's tradition of challenging, heartfelt and ambitious storytelling, we need the support of our loyal patrons in a way we never have before.
And an extraordinary ask needs an extraordinary night. So we've gathered a spectacular group of artists from Pacific's past, present and future to toast all we've done and all we hope to do – together.
This one-night only benefit will feature an all-star slate of PT artists sharing tales of hope, longing and prayers answered. Expect familiar faces from Pacific's past and present celebrating the theatre we all love.
Among those familiar faces: The Kwerks, Ron Reed, Tetsuro Shigematsu, Carolyn Arends, Tom Pickett, Jordan Klassen, Maki Yi, Nelson Boschman and many more.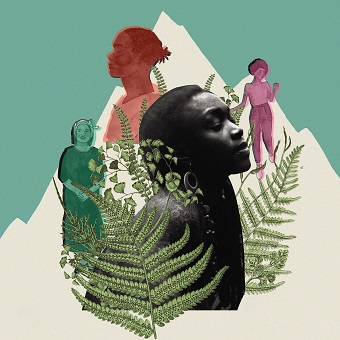 And don't forget to check out PT's other shows this spring:
Under the Needle by Emmett Hanly (February 16 – 18) is a verbatim theatre project telling the real stories behind tattoos and the people who carry them. (Stones Throw Productions: most of their shows are produced by PT season apprentices.)
Black & Rural by Shayna Jones (March 31 – April 15): Derived from dozens of real-life interviews with Black folk tucked away on the countryside, Shayna Jones's Black & Rural weaves a story of vulnerability, quiet triumph and striking humanity about what matters to Black Canadian lives.
God Said This by Leah Nanako Winkler (June 2 – 24): Sisters Hiro and Sophie grew up together in Kentucky, but their lives have taken them down very different paths. When their mother Masako begins chemotherapy, Hiro returns to her family's messy world as they dig through their past to find a picture they can all fit into.
Business As Mission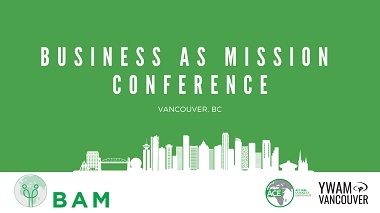 The annual Business As Mission Conference is also coming up February 25 (during the day). Describing it as more than a conference, organizers say:
It's a movement, a cultural shift, a generational impact.
It's redefining The Great Commission by merging business opportunities with missional initiatives.
Business As Mission will bring together entrepreneurs, investors, business professionals, students and passionate individuals from all over the world, connected by a common cause to create, invest and build businesses with kingdom impact
The keynote speakers are:
Mats Tunehag:

 He is a writer, speaker and consultant originally from Sweden, now also based in the USA. He has among other things been active in media, religious liberty, anti-human trafficking, partnership development and Business as Mission. He has worked in more than half the countries of the world.

Julie Colombino-Billingham:

As a disaster relief responder, Julie Colombino-Billingham first visited Haiti in the wake of the devastating 2010 earthquake. Feeling lost amidst the devastation, she prayed and cried out for help. The only word she remembers hearing was "Listen." And so she did. Not long after did a woman tell Julie, "I don't want any water, but I need a job." So, doing what any reasonable person would do, Julie sold everything she had and moved to Haiti, where she set out on a mission to do just that – create business-driven solutions for survivors.
Also speaking with be two key local business people:
David Ash: A career entrepreneur and full-time investor. He is a founding member of TIGER 21's Vancouver Chapter, a global, peer-to-peer learning network of high-net-worth individuals. Currently, David's energy is manifested in his community running the Langley Sportsplex, an ice hockey arena and sports & fitness complex that he owns and operates").
Sara Robertson: C

o-owner and operator of

The Dirty Apron Cooking School & Delicatessen,

"Vancouver's most celebrated and state-of-the-art culinary playground.")
Go here for more information on the four speakers and here to register (by February 20).
BAM Vancouver is put on by YWAM Vancouver, along with these partners: Tenth Church, City in Focus, LeaderImpact, Corporate Chaplains Canada, ACE and Kenneth Copeland Ministries.
Bible Saturdays at Regent
Regent College Bookstore has introduced a new initiative:
Once a month, a noted biblical scholar will offer talks on a passage or theme that will help to illuminate and enrich listeners' understanding of God's Word.
You are invited to Bible Saturday, a unique gathering that aims to bring the Regent, UBC and wider community together to hear from God's Word.
Our Bible teacher for this inaugural study is Paul Spilsbury, Acting President as well as Professor of New Testament at Regent College. He will be engaging our group with two talks on "The Apostle Paul and the Gospel of the In-Between," which will explore Paul's insights into the significance of Jesus' resurrection and the arrival of the Holy Spirit. A Q&A time will follow.
Suggested donation: Buy a book in the Bookstore.
Go here for more background on Paul Spilsbury, who is serving as Acting President of Regent College while President Jeff Greenman is on sabbatical.
Feb 2023
Under the Needle – February 16, 2023 - February 18, 2023 at All Day
Joy Banks: Waymarkers – Lunch Time Talk – February 16, 2023 at 12:00 pm - 12:30 pm
Spiritual Formation in the Life of the Local Church – February 17, 2023 at 9:00 am - 5:30 pm
#HackPoverty 2023 – February 18, 2023 at 12:00 am
Gospel Music Workshop – The Best of Mahalia Jackson – February 18, 2023 at 9:00 am - 9:30 pm
Bible Saturdays: The Apostle Paul and the Gospel of the In-Between (Inaugural Event) – February 18, 2023 at 9:30 am - 11:45 am
Meaningful Aging: Finding Hope in Later Years – February 18, 2023 at 9:30 am - 3:30 pm
Tyler Staton: What's next in the 24-7 Prayer Canada movement? – February 18, 2023 at 2:00 pm - 4:00 pm
Prodigal Son Suite Benefit for Hummingbird Ministries – February 18, 2023 at 7:00 pm - 8:30 pm
The Best of Mahalia Jackson – Concert – February 18, 2023 at 7:30 pm - 9:30 pm
Taizé Service – February 19, 2023 at 4:00 pm - 5:00 pm
Paul Stevens: Preparing for the Ultimate Transition – February 20, 2023 at 7:00 pm - 8:30 pm
Supporting Canadians to Live: On MAiD and How the Church Can Engage – February 21, 2023 at 9:00 am - 10:00 am
Jazz Evensong @ Brentwood: Marcos Flo & Friends, featuring Dutch Robinson – February 22, 2023 at 8:00 pm - 9:00 pm
Broken Chord – February 23, 2023 - February 25, 2023 at 8:00 pm - 9:00 pm
Jesus Revolution (movie, 4 shows) – February 24, 2023 at 12:00 am
Jesus Revolution (several Cineplex Theatres) – February 24, 2023 - March 2, 2023 at All Day
Rebekah: Women of Revival Glory Gatherings 2023 – February 24, 2023 - February 26, 2023 at 2:00 pm - 4:00 pm
WomanCare Pregnancy Centre: 12th Annual Trivia Night – February 24, 2023 at 6:30 pm - 8:30 pm
Healing and our Bodies with Hillary McBride – February 24, 2023 at 7:00 pm - 9:00 pm
Jesus Revolution (movie) – February 24, 2023 at 7:15 pm - 9:15 pm
The Long, Long Night of Hope – February 25, 2023 at All Day
Business As Mission Conference 2023 – February 25, 2023 at 8:00 am - 4:30 pm
Coldest Night of the Year: Cloverdale Community Kitchen – February 25, 2023 at 4:00 pm - 7:00 pm
Coldest Night of the Year: Langley (Salvation Army Gateway of Hope) – February 25, 2023 at 4:00 pm - 7:00 pm
Coldest Night of the Year: Vancouver Broadway – February 25, 2023 at 4:00 pm - 7:00 pm
Coldest Night of the Year: Vancouver DTES – February 25, 2023 at 4:00 pm - 7:00 pm
Taste of the World – February 25, 2023 at 6:00 pm - 8:00 pm
Help. Thanks. Wow: A Benefit Night for Pacific Theatre – February 25, 2023 at 8:00 pm - 10:00 pm
The Small Glories – February 25, 2023 at 8:00 pm - 10:00 pm
African Fountain Chapel Black History Month Service – February 26, 2023 at 1:00 pm - 4:00 pm
Jazz Vespers in the Valley with the Dan Reynolds Band – February 26, 2023 at 3:30 pm - 4:30 pm
Jazz Vespers with Diane Lines and Sam Ellington – February 26, 2023 at 4:00 pm - 5:00 pm
A Monument of Unaging Intellect: Hagia Sophia and the Politics of Preservation – February 28, 2023 at 5:00 pm - 6:30 pm

Mar 2023
A Source of Korean Christian Liberalism: Japan-Educated Korean Ministers in Colonial Korea – March 1, 2023 at 12:00 pm - 1:30 pm
How do we discuss MAiD with our families and friends – March 1, 2023 at 7:00 pm - 8:30 pm
Jazz Evensong @ Brentwood: The Leading Ladies – March 1, 2023 at 8:00 pm - 9:00 pm
Ghislain Brown-Kossi: Future Artifact II – March 2, 2023 - March 8, 2023 at All Day
Jessica Ziakin-Cook: 'Outward and Visible Signs': Sacramentalism and Modern Art, 1920 - 1931 – March 2, 2023 at 5:00 pm - 6:00 pm
How do we discuss MAiD with our families and friends – March 2, 2023 at 7:00 pm - 8:30 pm
MAiD in Canada (Apologetics Canada Pre-Conference 2023) – March 2, 2023 at 7:00 pm - 9:00 pm
Apologetics Canada Conference 2023 – Branded: Rethinking Identity – March 3, 2023 - March 4, 2023 at 7:00 pm - 3:30 pm
On the Breath of Angels – March 3, 2023 at 7:30 pm - 9:30 pm
Justin Glibbery Quintet – March 3, 2023 at 8:00 pm - 10:00 pm
Love. Purpose. Reconcile. – March 4, 2023 at 12:00 pm - 3:00 pm
Uniting as One Pastors' Luncheon – March 4, 2023 at 12:00 pm - 2:00 pm
Memorial Service for Dr. Gordon Fee – March 4, 2023 at 1:00 pm - 4:00 pm
The Elevation Project Turned 15 – March 4, 2023 at 7:00 pm - 9:00 pm
Jacob Moon with Special Guest Cory Alstad – March 4, 2023 at 8:00 pm - 10:00 pm
Jesus Revolution (movie) – March 7, 2023 - March 9, 2023 at All Day
UN CSW67: Coerced Religious Conversions, Forced and Child Marriage in Egypt, Pakistan and Nigeria – March 7, 2023 at 1:30 pm - 3:00 pm
Christian Deeper Learning Conference: Diving Deeper – March 8, 2023 - March 10, 2023 at All Day
Growing Healthy Congregations – March 8, 2023 at 10:00 am - 11:00 am
2023 Laing Lectures: Curt Thompson, MD: Practicing for Heaven – Neuroscience & the Beauty, Trauma & Renewal of All Things – March 8, 2023 - March 9, 2023 at 7:30 pm - 9:00 pm
Jazz Evensong @ Brentwood: Christie Grace & Chris Gestrin – March 8, 2023 at 8:00 pm - 9:00 pm
Joy Banks: Waymarkers – March 9, 2023 - March 16, 2023 at All Day
SIMinar: Explore North Africa – March 9, 2023 at 5:00 pm - 6:00 pm
Spirituality and Community in a Time of Loss – March 10, 2023 at 7:00 pm - 8:30 pm
A Rocha Volunteer Day – March 11, 2023 at 9:30 am - 2:00 pm
Thomas Merton Society of Canada One-Day Retreat – March 11, 2023 at 10:00 am - 3:00 pm
Indigenous Artist Showcase: Randall Bear Barnetson – March 12, 2023 at 2:00 pm - 5:00 pm
Jazz Vespers in the Valley with Amber Tsang and friends – March 12, 2023 at 3:30 pm - 4:30 pm
Dr. Matthew Lynch: The Land Keeps the Score: Violence in Creation According to the Old Testament – March 14, 2023 at 4:00 pm - 5:30 pm
Out of the Depths: A Time of Lament through Prayer and Worship – March 15, 2023 at 12:00 am
Stewardship Toolkit: Time, Talent, Treasures, Trees – March 15, 2023 at 7:00 pm - 8:30 pm
Theology Symposium: 'Just War' or Just Another War – March 15, 2023 at 7:00 pm - 9:00 pm
Jazz Evensong @ Brentwood: The Ruby Lane Organ Trio – March 15, 2023 at 8:00 pm - 9:00 pm
Lloyd Mackey Fonds in TWU Archives Launch Event – March 16, 2023 at 1:00 pm - 1:45 pm
Book Launch: Dr. Matthew Lynch – Flood and Fury: Old Testament Violence and the Shalom of God – March 16, 2023 at 7:00 pm - 9:00 pm
Dr. Aaron Kheriaty: The Growing Biomedical Security State: A Threat To Human Dignity? – March 16, 2023 at 7:00 pm - 9:00 pm
Wonderfully Good: River Prophetic Nights, with Isabel & Thrainn Skulason – March 16, 2023 - March 17, 2023 at 7:00 pm - 9:00 pm
Academic Symposium 2023 – March 17, 2023 at 10:00 am - 4:00 pm
Sarah Kurbjuweit: Rhythms & Roots – Opening Reception – March 17, 2023 at 4:00 pm - 7:00 pm
Traditional Hymn Sing Along at Elim Village – March 17, 2023 at 7:00 pm - 8:30 pm
Hawksley Workman – March 17, 2023 at 7:30 pm - 9:30 pm
Metro Vancouver ESL Ministries Network Event – March 18, 2023 at 9:00 am - 4:30 pm
North Shore Alliance Church Community Cleanup – March 18, 2023 at 2:00 pm - 4:00 pm
Taizé Service – March 19, 2023 at 4:00 pm - 5:00 pm
The Mr. Rogers' Neighbourhood Sacred Jazz Suite – March 19, 2023 at 7:00 pm - 8:30 pm
Inklings Institute of Canada: Dramatic Reading of Dorothy Sayers' King of Sorrows – March 21, 2023 at 7:00 pm - 8:30 pm
Jazz Evensong @ Brentwood: Nick Apivor & Friends – March 22, 2023 at 8:00 pm - 9:00 pm
DEI, CRT & Anti-racism: Common Sense, Campaigning & Courtesy – March 23, 2023 at 1:30 pm - 2:30 pm
SoulStream presents: Coming Home Lenten Retreat – March 24, 2023 - March 26, 2023 at 5:00 pm - 12:00 pm
Raise Your Spoon Fundraiser, Starring Leland Klassen – March 24, 2023 at 6:00 pm - 8:00 pm
Heart Conference – March 24, 2023 - March 25, 2023 at 7:00 pm - 5:00 pm
Presentation on MAiD – March 24, 2023 at 7:00 pm - 8:30 pm
How to Understand the Days of Creation with Dan Kreft – March 24, 2023 at 7:30 pm - 9:30 pm
Tax Clinic – March 25, 2023 at 12:00 am
Canadian Disaster Relief Volunteer Training – March 25, 2023 at 9:00 am - 4:00 pm
Wherefore Art the Begats? with Dan Kreft – March 25, 2023 at 7:00 pm - 9:00 pm
Handel's Messiah – March 25, 2023 at 7:30 pm - 9:30 pm
Jazz Vespers in the Valley with the Kayden Gorden Quartet – March 26, 2023 at 3:30 pm - 4:30 pm
Jazz Vespers with Bonnie Northgraves – March 26, 2023 at 4:00 pm - 5:00 pm
Buoyancy – March 26, 2023 at 7:30 pm - 9:00 pm
Book Launch: Criminal Law – March 28, 2023 at 12:30 pm - 1:30 pm
Cambodia Justice Journey Info Session – March 28, 2023 at 7:00 pm - 8:15 pm
Living Fruitfully: A Biblical Theology of Work – March 29, 2023 at 10:00 am - 11:00 am
The Man of the Shroud Exhibition – March 29, 2023 - April 2, 2023 at 6:30 pm - 1:30 pm
St. John Paul II and the Human Person – March 29, 2023 at 7:00 pm - 9:00 pm
Jazz Evensong @ Brentwood: Kayden Garden & Friends – March 29, 2023 at 8:00 pm - 9:00 pm