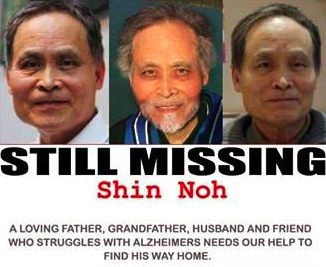 The family of retired Korean pastor Shin Noh, who has been missing since last September, is supporting a private members bill for Silver Alert legislation that would inform authorities promptly about missing seniors.
Coquitlam New Democratic Party MLA Selina Robinson introduced the bill to the BC Legislature February 25, saying in a Globe and Mail interview that "It can only benefit our seniors and our communities. Certainly, if it was my parent and they were diagnosed with a cognitive impairment and I was freaking out because I couldn't find them and they were expected home and weren't appearing home, I would want to call out all the stops for my loved one and make sure they were found."
Silver Alerts would operate in the same way as Amber Alerts, which are now broadcast all over the province in cases where children are reported missing.
Shin Noh's family have set up a Facebook page and are still hoping he will find his way home. Sam Noh, his son, appeared at the BC legislature to support the bill.
"Our community did not have a strategy," he said. "We had to rally up the community to look for my dad. We felt there was nothing in place to help look for him."
Enforce laws to prevent sexual exploitation

The BC Catholic reports that Michael Miller, Archbishop of the Archdiocese of Vancouver, has asked the BC government to reconsider its decision not to prosecute cases involving prostitution.
"BC has joined Alberta, Ontario, New Brunswick and Newfoundland in either selective enforcement or non-enforcement of the law since a Supreme Court decision last year. It struck down as unconstitutional three prostitution-related offences December 20, but suspended the decision for one year to allow an opportunity for the crafting of a new law . . .
"[Archbishop Miller] said many of those involved in prostitution are 'Aboriginal, trafficked for the purposes of commercial sexual exploitation or forced labour . . . I call on the government to work with many organizations in Vancouver that are trying to find ways to prevent the exploitation of human beings."
Read the full story here.
New Anglican bishop to be installed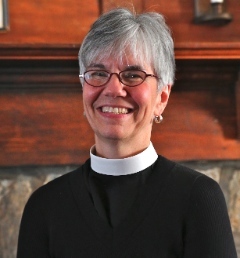 The
consecration and installation of Melissa Skelton
as the 9th Bishop of the Diocese of New Westminster will take place this Saturday (March 1).
Organizers say the ordination and consecration  will take place at the Vancouver Convention Centre. "After the eucharist we will gather on the plaza of the Vancouver Convention Centre for a procession led by the Kwhlii Gibaygum Nisga'a Traditional Dancers in the southbound lane of Burrard Street up to Christ Church Cathedral. Once we are all in place, the new bishop will be installed and seated."
Melissa Skelton led St. Paul's Episcopal parish in Seattle before she was elected bishop over seven other candidates during a vote at Christchurch Cathedral November 30. She replaces retired bishop Michael Ingham. Before entering the priesthood, Skelton was in the business world.
In an
interview
just after her election, Skelton told
Vancouver Sun
reporter Douglas Todd that she attracts people to her church who have been "wounded" by other Christian traditions, and that the people drawn to her growing Seattle parish have been "mostly evangelicals looking for beauty and mystery."
Todd said: "Widely understood among Anglicans to be a 'progressive' on moral and religious issues, Skelton is relatively well known in the Diocese of New Westminster because she has led leadership workshops for clergy and laity in BC and Washington State."