Wes Janzen has had a foot in two worlds for many years, shuttling back and forth between Langley and Ukraine. Here he has been a fixture at Trinity Western University for 33 years, as professor of music and director of choral activities. Many will know him through the perennially popular 'Christmas at the Chan Centre' concerts.
For a good overview of his career and influence there, read this very positive article in the student-run Mars Hill Newspaper.
But he and his wife Kim, who was a voice instructor at TWU for 20 years herself, have also spent a lot of time in Ukraine, working with Music Mission Kiev, which "is committed to proclaim the Gospel of Jesus Christ to and through Ukrainian musicians to the world. In our concerts, we share the message of rich sacred texts, which have the power to transform lives." The musicians have also extended their humanitarian efforts to the widows, orphans and children of Ukraine.
Wes will leave TWU at the end of this academic year to serve as president of Music Mission Kiev and principal conductor of Kyiv Symphony Orchestra and Chorus. Kim will be associate director of outreach services for MMK.
While Wes and Kim will no doubt continue to commute – their three children all attend TWU – they will now spend the bulk of their time in Ukraine. 
Wes has been in Ukraine during some of the turmoil of the past couple of months. Among other things, he conducted Handel's Messiah there in mid-January..
While there, he wrote: "We are surrounded with Ukrainian believers who are very aware of the culture. There is a protest area in the heart of Kiev where we live, at times with a million people present as part of this peaceful protest. These are good, honest, decent people who just want basic human rights like peace, freedom, safety, and the opportunity to flourish."
Wes's Mennonite grandparents were forced to flee Ukraine a couple of generations ago, which adds to his personal understanding of the situation there.
His Facebook page demonstrates clearly how closely he and Kim now identify with Ukraine. Wes says on Facebook that he is "working hard on bringing 42 wonderful musicians from Kyiv Symphony Orchestra and Chorus to Canada, September 7 (landing in Vancouver)."
Randy Barnetson: Back in the Downtown Eastside

"Why have a First Nations Bible College?" That's the question Randy Barnetson is asking, and answering, as he returns to ministry in the heart of the Downtown Eastside.
The college campus will start up this fall, located in the facilities of Vancouver Foursquare Church located at 175 East Hastings Street (north side, just west of Main Street). He has also returned to the role of lead pastor of the church, which he led until a few years ago.
Over the past few years, Randy and his wife Cheryl Bear have visited hundreds of Native reserves around North America, performing music and just getting to know the people. (Cheryl has put out three CDs and recently wrote Introduction to First Nations Ministry. For more on the book and their recent ministry go here.)
After having visited more than 600 of the 1,000 First Nations reserves in Canada and the United States, Randy says, "We believe that the answer for the healing of our First Nations communities from the effects of colonialism and residential schools is to have Christ-centred,   Bible-believing, authentic contextualized churches right on the reservation – pastored by a First Nations pastor and that these churches will live out the life of Jesus for the healing of their community! Jesus is the hope for the First Nations!
"We believe our role is to train and mentor leaders and pastors through our First Nations Bible College and to help them to go back to their communities and start churches!"
He adds that the college students will accompany Cheryl and him to the remaining 400 reservations and communities they have not yet visited.
The college is actually not a new idea.Originally based in Vancouver, it moved to Los Angeles and in 2008 became an online program. But Randy says regular classroom training is more effective, and that is what the new college will provide.
Students accepted into the program will not be required to pay any tuition; courses are taught in a module/intensive style so new students can enroll at any time.
For more information, contact: [email protected] or [email protected]
'Their faith keeps them clean'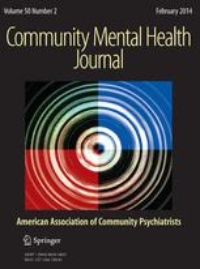 The National Post recently focused on an interesting study by a couple of UBC profs in this article: "'Their faith keeps them clean': Homeless people who go to church better resist addiction, B.C. study finds."
From the article:
"Homeless people who regularly attend church or other religious ceremonies are less likely to consume alcohol, cocaine and opioids, suggests a new B.C. study that argues religious practice should be better incorporated into substance-abuse treatment.
"The research contributes to a growing détente between science-based medicine and more spiritual programs like Alcoholics Anonymous over how to treat addiction, after years of mutual suspicion, some experts say.
"Researchers at the University of British Columbia surveyed hundreds of homeless people in three B.C. communities, noting that such individuals tend to have particularly acute substance-abuse problems."
Go here for the complete National Post article. It was based on a study led by Iris Torchalla and Michael Krausz, of the UBC School of Population and Public Health in the Community Mental Health Journal: 'Religious Participation and Substance Use Behaviours in a Canadian Sample of Homeless People.'
This is the abstract from the journal:
"This study examined religious behaviours in 380 homeless individuals. We hypothesized that higher frequency of religious attendance is associated with lower rates of use of all substances, lower rates of drug and alcohol dependence and lower psychological distress.
"Individuals attending religious ceremonies at least weekly ('frequent attendees') were compared to infrequent attendees. Participants also provided qualitative information about their faith. In univariate analyses, frequent attendees had significantly lower rates of alcohol, cocaine and opioid use than infrequent attendees.
"They also had lower rates of alcohol and drug dependence, lifetime suicide attempts and psychological distress, but these differences were not significant. In multivariate analyses, religious attendance remained significantly associated with alcohol use and opioid use.
"Researchers need to examine how spiritual and religious practices can be effectively incorporated as a part of substance abuse treatment."
Douglas Todd on the Korean church
Vancouver Sun religion (spirituality, ethics, etc) writer Douglas Todd wrote a longish article on the growth and significance of Korean churches in Vancouver February 28. Titled '"Koreans in Metro Vancouver seek Christian 'truth' and cultural comfort," it explained that "many of Metro's 70,000 ethnic Koreans attend charismatic, evangelical churches."
After attending a lively service, he said, "Such spiritual excitement is encouraged at Grace Community Church, one of the largest of roughly 200 Korean Christian congregations in Metro Vancouver.
"This kind of evangelical Christianity – morally conservative and often charismatic – is the faith of choice for one out of two of Metro Vancouver's more than 70,000 ethnic Koreans, a population that includes 15,000 foreign students.
"In the past two decades, Koreans have grown into the fourth largest ethno-cultural group in Metro Vancouver. One-third of all Koreans in Canada live in this West Coast city."
Interviewed for the article was Don Baker, who studies the cultural and religious history of Korea at UBC. He co-edited Asian Religions in British Columbia.
Useful guide to prostitution feedback
Malin Jordan, editor of The B.C. Catholic, has some helpful suggestions on how to respond to the federal government's request for feedback on the issue of prostitution.
He said, "It was disheartening late last year when the Supreme Court ruled our prostitution laws were unconstitutional. It became worse when the B.C. government said it wouldn't prosecute some prostitution-related crimes in light of that ruling – even though the ruling had been suspended for one year. (The court gave Parliament that time to write a new law.)"
Malin urged his readers to visit the Public Consultation on Prostitution-Related Offences in Canada and has provided thoughtful comments about how to respond to the questions. The public consultation will end March 17.