Date/Time
Date(s) - April 7, 2020
9:00 am - 10:00 am
Categories No Categories
Join an international audience on Tuesday, April 7th for a live Q&A with N.T. Wright addressing Christian Leadership in the Midst of a Pandemic (9 am PST / 12 pm EST / 4 pm GMT / 5 pm BST)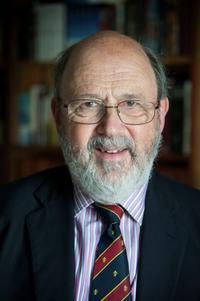 The world is in the midst of a COVID-19 / Corona Virus pandemic creating unprecedented economic and social upheaval. The pandemic is seemingly sweeping the globe, impacting virtually everyone directly or indirectly. Health and economic concerns are rife. The bounds of social civility are being stretched. Government leaders are taking extraordinary measures—many not seen outside of wartime—to contain the spread of the virus.  In the midst of this situation, what is a Christian response and witness? How to not only respond but to lead? In particular, Christian marketplace leaders are severely impacted in terms of dealing with employees, customers and suppliers. Cash flow has been almost instantly halted.  How do business leaders keep functioning? Christian leaders, like others, are focused on surviving the present realities. In these circumstances, how can Christians proactively be difference-makers? Can they be a voice of calm and insight and a force for tangible action?
Dr. Richard (Rick) J. Goossen, Chairman, ELO Group, will be facilitating a Q&A and interaction with the live audience. The focus of each ELO Webinar is to ask the most pertinent questions for the particular guest and to encourage questions from our global audience. Dr. Goossen will base the interview on questions listed below and integrate questions from the audience throughout the interview.
DETAILS: The webinar will be one hour long. There is no charge, but participants need to register. There are a limited number of spots for live participation. The webinar will be recorded and made available to all who register.
Initial Questions:
How is God in control? What does that mean?
How do we live our calling, individually and as a church, in these circumstances?
How do Christians love their neighbour?
What does it mean to show respect for authority/rulers?
What is the role of hope for a better future?
What is the role of being part of a community?
Are events like these a "divine wake up call," or an opportunity to refocus/recalibrate on what is important?
Is this a period of testing where believers can reflect on how this situation can be a time for spiritual growth?
How can Christian leaders lead more effectively?
What is the Christian message to the mainstream, non-Christian society?
https://us04web.zoom.us/webinar/register/9115852583303/WN_7ncXFqDUS_CdWjAzYHI06g