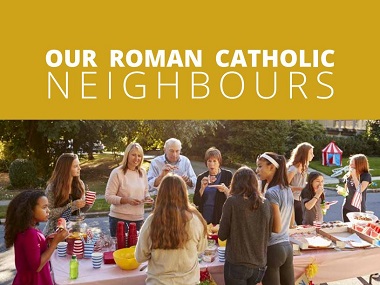 An ongoing national dialogue between Evangelicals and Catholics has resulted in a new publication from the Evangelical Fellowship of Canada: Our Roman Catholic Neighbours.

A June 27 news release described something of its history and purpose:
This EFC resource is intended as a means of helping more Canadian Evangelicals listen carefully and prayerfully to God and our neighbours, which brings us all into deeper fellowship as we follow Jesus in the world together.
It is a sister resource to one created for Roman Catholics in 2016, called Our Evangelical Neighbours.
Both of these resources come from the Roman Catholic-Evangelical Dialogue established in 2011 by the Canadian Conference of Catholic Bishops and The Evangelical Fellowship of Canada. The Dialogue has supported the work of these two national bodies, especially as they collaborate in addressing societal issues.
Both resources were reviewed by the Roman Catholic-Evangelical Dialogue as well as the two sponsoring bodies.
A letter written by The Most Reverend Lionel Gendron, P.S.S., Bishop of Saint-Jean-Longueuil, President of the Canadian Conference of Catholic Bishops, indicates that this EFC resource provides a further important milestone in the relationship between Roman Catholics and Evangelicals in Canada.

Following is a portion of Our Roman Catholic Neighbours, which comes near the end of the 16-page document, after these sections:
Introduction
A Short History of the Roman Catholic Church
Basic characteristics of the Catholic faith
Some perceptions of Catholics by Evangelicals
Catholics and Evangelicals: Some Important Commonalities
A danger of reviewing some of the distinctive characteristics of the Catholic faith is that it could only highlight the gap that remains between Catholics and Evangelicals and therefore make us lose sight of what both hold in common.
Indeed, so much effort has been exerted to cataloguing our differences that both Catholics and Evangelicals have sometimes been blinded to our similarities. It is something akin to siblings who may exert tremendous amounts of energy trying to be their own person only to forget the fact that they have common parents and even a shared DNA.
As previously mentioned, early Christianity eventually became predominantly expressed by both Western (Latin-speaking) and Eastern (Greek-speaking) traditions. Pope John Paul II would later refer to these legitimate traditions as one Church breathing with two lungs.
From a theological perspective, such an approach makes it easier to recognize there are actually a great number of doctrinal questions on which Evangelicals share a common heritage with Catholics.
For example, Catholics and Evangelicals agree on the fundamental teachings about God:
that God is the Creator of all things and exists eternally as Three Persons in one eternal Essence;
that Jesus Christ is both fully human and fully divine and is the sole atoning sacrifice for the sins of mankind;
that the Holy Spirit is divine and is given to the church for empowerment for its witness and for conviction of the Church and world for sin;
and that Jesus Christ is returning again to a general resurrection of all people when Christ will judge all people and will welcome some into eternal bliss and others to eternal damnation.
Catholics and Evangelicals have also stood together on many social and ethical issues that are being debated in society today.
In Canada, for example, Catholics and Evangelicals became aware during the same-sex marriage debates in the mid-2000s that they were allies on this issue, with both contending that marriage as defined by God was to be a union between one man and one woman.
On defending the sanctity of life, Catholics have undoubtedly been in the forefront, with a good majority of Evangelicals sharing similar views. Whether it be on matters of abortion, euthanasia or defense of the handicapped, poor and homeless, Catholics and Evangelicals have largely agreed that all persons, from conception to natural death, are created in God's image and are to be afforded life protection.
In education, too, Catholics and Evangelicals have historically been on the forefront of delivering Christian education, from primary through to post-secondary institutions.
Here Catholics and Evangelicals, though rarely actually working together to deliver education, have nevertheless shared common concerns about the rights of families and churches to provide Christian religious and moral education to their children.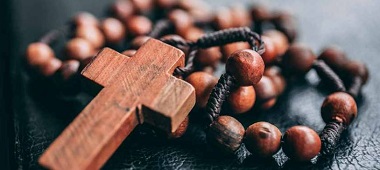 Consequently, when governments have sometimes tended to extend their reach too far into matters of religious conviction, Catholics and Evangelicals have been able to agree, at least in principle, that the rights of families and churches to provide religious instruction to their children is a right that needs to be protected.
When it comes to post-secondary educational contexts, Catholics and Evangelicals have found themselves as informal allies in contexts such as university campuses where it is common today to assume that young people are there to leave behind their "religious shackles" and where it is assumed that these emerging adults will abandon their Christian convictions.
Consequently, Catholic ministries such as Canadian Catholic Campus Ministry, the Canadian Catholic Students Association, Catholic Christian Outreach and the Newman Centres exist to strengthen faith and introduce students to Christ and to edify and encourage Catholic university students, while Evangelical ministries such as Power to Change, Navigators and InterVarsity Christian Fellowship similarly seek to reach students for Christ while edifying young believers.
Such groups often find themselves making common cause and forming friendships on campus. Perhaps even greater awareness and cooperation between these types of campus ministries might be another area where Catholics and Evangelicals can work together for the common cause of the gospel.
Finally, in Canada a national Roman Catholic-Evangelical Dialogue has been formed at the initiative of the Canadian Conference of Catholic Bishops and The Evangelical Fellowship of Canada.13 The members of the Dialogue represent a cross-section of pastors, ministry leaders and theologians who meet biannually for prayer, study and joint initiatives.
Such dialogues have existed for decades in international contexts, but it is a hopeful sign that participants are seeking the Holy Spirit's leading to serve together in Canada in new ways for the cause of Jesus Christ and his very Good News.
Go here to read Our Roman Catholic Neighbours in full.
I wrote here about Our Evangelical Neighbours and other initiatives, both local and international, designed to draw Catholics and Evangelicals closer together.