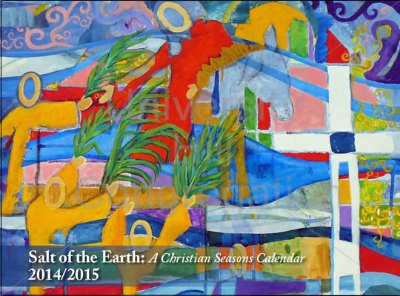 When to start up with Christmas – the annual dilemma. Big box stores were restocked and ready to go on the very eve of Halloween. Purists won't allow it to be mentioned until the advent of Advent (November 30), and any hint of Christmas per se must be postponed until December 24, if not later.
However, there's just too much seasonal content piling up to put off commenting any longer.
Christian Seasons Calendar
I'll edge into the issue by looking at the impressive locally-produced Salt of the Earth 2014 – 2015: A Christian Seasons Calendar. Admittedly, it's not really about Christmas, though it would make a lovely Christmas gift if you haven't already bought one before then.
The calendar marks not the traditional 12 month cycle, but instead the rhythm of the Christian seasons, starting with Advent, and moving on to Christmas, Epiphany, Lent, Holy Week, Easter and the Season after Pentecost. 
One highlight for me, this year, is that Kelly Dycavinu is one of the artists. Her 'Oh Jerusalem!' graces one of the five 'Season After Pentecost' pages. Kelly has a BA in Fine Arts from UBC and is completing a Master of Arts in Theological Studies at Regent College. She and her family attend New Life Community Church in Burnaby.
Last year, our pastor bought a Christian Seasons Calendar and put it up in the lobby of our church; I recommend that every church in the city do the same. To learn more about the history and significance of the calendar, check out the article I wrote last year.
Carolyn Arends: Christmas: The Story of Stories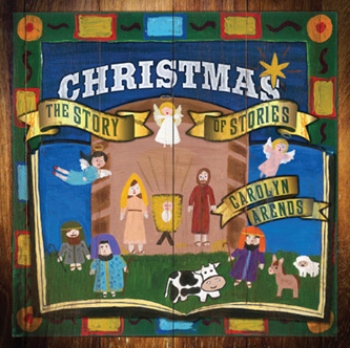 Carolyn Arends is a local treasure – well known around North America, but very much a part of our Metro Vancouver culture as well. On the larger stage, she is well recognized as a musician (with 11 albums to her credit) and a writer (with three books and, for several years, a columnist with Christianity Today).
Closer to home, she lives in Surrey with her husband Mark and their two children, attending Blue Mountain Baptist Church in Coquitlam. She recently completed her Master's Degree in Theological Studies at Regent College and has a BA in psychology and English from Trinity Western University. She also teaches at Pacific Life Bible College.
Christmas: The Story of Stories was produced as a duo record with Carolyn's longtime musical partner Spencer Capier. Featuring lots of fiddles, mandolins, guitars and bouzoukis, the album is being described as rootsy, (well, "rootsy, playful, thoughtful and alive with wonder," on Carolyn's website).
Here is a snippet of what Carolyn said in an
interview
on
Hallels
:
For over 20 years, I've written a new song for my church's service every Christmas eve. Given that it's been a decade since my last Christmas record, I had a whole bushel full of original songs waiting to be recorded, and this year it just felt like it was time . . .
Over 20 years ago the pastor at my church asked me to write a song for our Christmas Eve service and I discovered that writing Christmas songs can be an excellent advent practice – a chance to really think about the Incarnation and try to celebrate it in a fresh way. The next year, may pastor said, "Hey, that was cool when you wrote a song last year, could you do it again this year?" Over two decades and a few pastors later, we've got kind of a high-pressure tradition going on! Some years I worry that I won't find a fresh perspective for a new song, but then I discover all over again that the Christmas story is inexhaustible. 
Kirk Jordan, on his Wood Between the Worlds blog, has a fairly extensive review, including this:
If Story of Stories was just an instrumental work, it would be impressive in its own right. But what makes Stories extra special is Carolyn's song craft, and the whole emotional vitality she brings through voice and presentation. . . . Story of Stories is a really GOOD album. And I mean that as both an aesthetic judgment, and a moral pronouncement. . . . Thank you Carolyn (and all your uber talented musician friends!)
As well, Carey Hall is hosting an
Online Video Advent Series
. It is set up as an online, four-session series featuring devotionals led by Carolyn, as well as four songs from the CD, to be viewed weekly over the Advent season, beginning November 30. 
Mike Mason: Twenty-one Candles: Stories for Christmas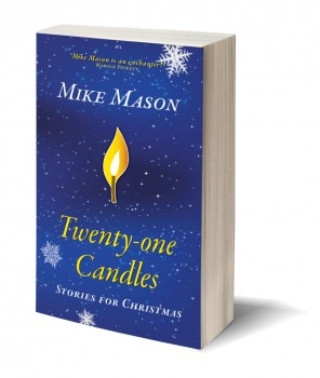 Like Carolyn Arends,
Mike Mason
has been storing up treasures for more than two decades. In his case, the treasures are short stories he has been circulating to a select circle of his closest friends; now he's gathered them all together, in
Twenty-one Candles: Stories for Christmas
.
"Turning to novel-writing at age 50 has meant a radical change," says Mike on his website. "In many ways I've had to learn my craft all over again and work through many fears and insecurities. The result, however, is deeply satisfying, and now with more fiction on the way I have a renewed sense of challenge and joy in my work."
Mike has many fans, several of whom are highly respected writers, poets and musicians in their own right: Luci Shaw, Mark Buchanan, Joni Eareckson Tada, D.S. Martin and Carolyn Arends, to mention a few. 
Luci Shaw, for example, says:
It has been my delight to listen as Mike Mason read aloud many of these stories – a score and one more of narratives that circle like candlelight around a season when light is scarce. Now, reading them, they bring a unique brightness, because in one way or another they illuminate more than just snow scenes and families around hearth fires. With a light and often whimsical touch, Mason's tales speak of the way 'people dwelling in darkness have seen a great light' (Matthew 12:16).
Mark Buchanan:
These stories are by turns – and sometimes all at once – whimsical, poignant, deep, subversive. Mike can one moment tickle your funny bone until you beg him to stop, and the next open some depth of longing you didn't know you had until he plumbed it. There are turns of phrase here that pry open wonders, and surprises as startling and redemptive as Scrooge's three night visitors.
Go here to hear Ron Reed of Pacific Theatre read one of the stories – 'The Three Fools,' in which "Mike explores the question of what these star-gazing bachelors really knew about children – and what they learned about themselves."
You can see Mike in person before Christmas, at Potter's Coffee and Tea House in Langley (November 23); Angel Christian Supplies in White Rock (November 28); and Regent College in Vancouver (December 9).
Billed as a "very
un
traditional Christmas story,"
Butterfingers Angel
will be on stage at Trinity Western's SAMC Theatre from November 18 – 29. Here's their write-up:
Artist-in-residence Paul Muir visits from Alberta's Rosebud Theatre to direct this very
un-traditional Christmas story! William Gibson's heart-warming holiday hit is known as (get ready) . . . The Butterfingers Angel, Mary & Joseph, Herod the Nut, & the Slaughter of 12 Hit Carols in a Pear Tree. In other words, there's some serious comedy in this quirky retelling of the nativity!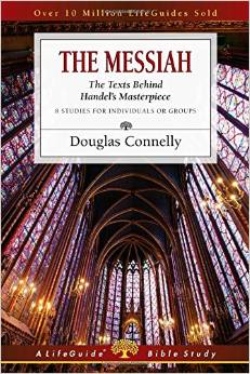 April Yamasaki: A Bible study guide on Handel's Messiah
After explaining that "I decided to treat myself by starting the Advent/Christmas season a few weeks early" (I suspect she's being observed by some of the purists mentioned above!), she wrote a helpful overview of the brief (65 page) IVP guide.