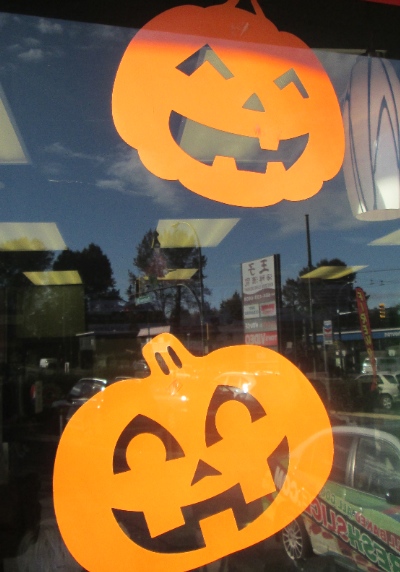 Every year the Halloween machine seems to grow larger. Christians have taken a wide range of stances, from vehemently opposed to creatively engaged to uncritically accepting. This year, writers from two local churches – Redemption and Reality – wrote helpful articles about the history, practice and significance of Halloween in our culture. Others, like the Blue Ocean movement, are responding with praise and worship (in their case a Hallelujah Night), while Power to Change is encouraging prayer walks. St. James Anglican Church will follow up, on All Saints Day, with a High Mass and Procession.
Redemption Church: The Halloween Question
Lisl Baker, an assistant pastor at Redemption Church in Kitsilano, grew up in a home that completely abstained from Halloween celebrations.
"To this day," she observes on the Redemption blog, "Halloween has been a tricky issue for the church. For some, Halloween is a fun celebration and cultural opportunity for children to dress up and go around their neighbourhoods to gather sweets. For others, Halloween is referred to as 'the devil's birthday' and is closely associated with the occult."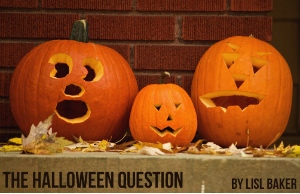 After providing a historical overview, looking what Halloween has become today and considering the extent to which occult plays a part, she asks: "What now?" She then offers a range of options:
Throwing a Halloween party for your city block or apartment building might be a wonderful way to invite the neighbourhood kids into your home to have fun!   
Or perhaps someone in your family has been involved in the occult, or the evil that is connected to this celebration leaves you deeply convicted to distance yourself from any kind of festivity. Then do so with courage! You might be better off abstaining from this festival and taking some time to pray for those who are still under the influence of the occult, and putting your energy into another kind of celebration that Jesus invites us into. 
No matter what your response this year, I will hope and pray that as we talk and decide how to live, Jesus will give us the strength and courage to live in this world and not of it: whether that means participating, abstaining or trying to redeem and come up with alternatives for this complex day.    
Lisl provides some helpful links to other resources as well.
Reality Church: Halloween – Revolting or Redemptive?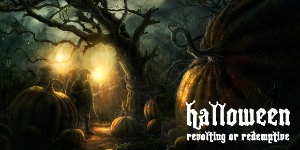 Reality Church in East Vancouver also has a longish
comment
which offers some helpful history, along with guidance on how to approach Halloween. Here is a portion:
 Some members of Reality will likely opt to avoid Halloween altogether because portions of its mixed-up history prick their conscience. Others see it as a truly commercialized holiday, not specifically Christian but essentially neutral, and have no conscience-issues participating. Others still draw various lines in between; some don't go out and actively participate, but remain in their homes and hand out candy to trick-or-treaters so that they can offer hospitality to their neighbours and community. Others gather together to hold festivities that exclude the more overtly creepy or questionable elements – dressing up as historical characters, superheroes or animals. There are even a few pyromaniac Christians who enjoy the fine art of backyard fireworks on their legal night of glory. 
For those who have shunned Halloween because they were simply told it was evil, or for those who have participated and never bothered to weigh its appropriateness, we'd like to encourage the employment of godly wisdom, discernment, and a sense of our shared mission as Christians to our city. Our abstinence or participation in Halloween should not be derived from fear, misinformation or pressure – but rather from a sincere love of Jesus; every response to our culture and its festivals is a way to point to the God we love and serve.
I like their 'Obscure Halloween fact':
October 31st is also Reformation Day, commemorating the day in 1517 when Christian reformer Martin Luther posted his 95 Theses challenging the doctrine of penance, the authority of the pope and the usefulness of indulgences. Dressing up the kids like Reformers and handing out doctrinal challenge tracts, however, might not be the wisest form of cultural engagement. The period outfits are decidedly cool, though.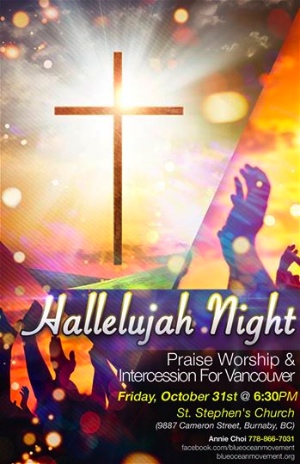 Blue Ocean: Hallelujah Night
Blue Ocean is hosting
Hallelujah Night
. They say: "On Halloween night, we want to gather together to praise and worship God, break the strongholds through prayer and declare the victory and sovereignty over the city of Vancouver. Every worshiper is welcome."
Blue Ocean
is a Korea-based movement working with the younger generation "to raise up full-time ministers, self-supporting missionaries (tent-makers) as well as trained disciples who are called to advance His kingdom in their professions." They meet regularly at St. Stephen the Martyr Anglican Church just across from the Lougheed Mall in east Burnaby.
Power to Change: Take a Walk
Power to Change in Langley has developed
Take a Walk
as a way to make a difference during the Halloween season. Emmie Stanley wrote:
As Halloween approaches I am impressed again by the popular occult culture among our young people. Weekly TV shows, movies and the clear majority of books on display at the book stores that are aimed at our youth often portray witches, magic, vampires and the like.
In response to all of this, God has unfolded a prayer strategy for us to engage in and stand together for the hope of the young people of our nation, and for our nation as a whole. This strategy will take place from Oct 29 – 31. We encourage you to find one or more prayer partners, and choose one of these three days to walk and pray for one hour on location. It may be your local school, your neighbourhood, government buildings or wherever you sense the Lord's leading.
An attached pamphlet suggests some prayers and scripture reading to accompany the prayer walk. Following are the steps they recommend:
1. INVITE others to join you.
2. CHOOSE one hour on October 29th, 30th or 31st to walk and pray in the location that God has set on your heart
3. PREPARE your heart by praying and reading the Bible (Bring your Bible, paper and pen.)
4. ASK GOD to guide, direct, lead and impress you with His agenda for the people.
5. EXPECT GOD to help you see the true spiritual battles and needs of the people, recording the thoughts and ideas that God may be speaking to you.
6. INVITE the presence of God where you walk.
"Every place on which the sole of your foot treads shall be yours" – Deuteronomy 11:24
St. James Anglican: All Saints' Day High Mass
St. James Anglican Church has found a unique was to participate in the annual
Heart of the City Festival
in the Downtown Eastside (October 29 – November 9). Their
All Saints' Day High Mass and Open House
is "an all-day opportunity to visit the church, learn of its history and witness to the city and experience its ancient practices":
At 10:30 am a glorious All Saints' Day Solemn High Mass and Procession [outside the church] will celebrate the Saints of Christendom with pageantry and age-old ritual. For those not used to high church liturgy this is a chance to bathe the senses. At St. James' on high holy days such as this, even the incense is special! Hear the full St. James' Choir singing Palestrina's Missa Aeterna and Willan's O How Glorious.
Following the mass there is a luncheon for everyone in the church hall and an afternoon full of activities.
University Christian Ministry: Pumpkin Carving Square Dance
University Christian Ministry
is throwing a Pumpkin Carving Square Dance outdoors at the G-house (short for
Bernice Gerard Ministry House
) – right beside the Lutheran Campus Centre at the corner of Wesbrook and University Boulevard on the UBC campus – this Thursday (October 30). Sounds like fun, though it may be one of the last events at the house. (More on those developments soon.)