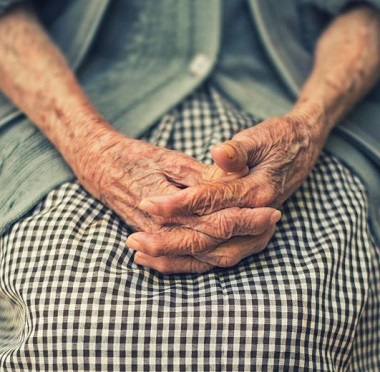 City in Focus sent out this request for support May 25 and I felt it was worth running it just as it is.
Money raised will go to six reliable and well-established Christian ministries and 10 long-term care facilities, all of which help vulnerable seniors every day.
UPDATE: CHRISTIAN LEADERS RESPONSE FUND NOW APPROACHING $800,000!
To help us reach our goal of 1 million, click here.
Dear friends of the City in Focus community, 
It is our hope that you will help us reach our goal by sharing this information and need through your own networks.
At this unprecedented time of need and uncertainty, we see unique value in standing as a group to create the COVID-19 BC Christian Leaders Response Fund ("CLF"). The objective is to help our vulnerable senior citizens and inspire others to action.
What good is it . . . if someone claims to have faith but has no deeds? . . . Suppose a brother or a sister is without clothes and daily food.  If one of you says to them, "Go in peace; keep warm and well fed," but does nothing about their physical needs, what good is it?  James 2:14-1
Approximately 80,000 seniors, or 12% of seniors in British Columbia, live at or under the poverty line. Tens of thousands of them live alone, many in single room dwellings and long-term care housing, and rely on community groups and nonprofits to meet basic needs such as food, health and human connection. We have identified 16 faith-based nonprofit groups addressing these issues (see list below).
How to make a donation
Please consider joining our efforts to bring our faith and resources to our neighbours who need it most. Every donation counts, no matter the size. Since May 21st we have received pledges and gifts for over $111,000. Support the fund with a charity donation today by clicking here.
Charitable Impact will process all gifts made in support of the organizations above at no administrative charge aside from credit card processing fees. They accept gifts made by credit card, cheque and securities. They have set up a separate fund called COVID-19 BC Christian Leaders Response Fund.
For direct support with making your gift, please contact Miranda Babbitt at Charitable Impact by email at miranda.babbitt@charitableimpact.com or 778.381.8015.
Prayerfully consider joining with us. Our hope is to finish this campaign by early June 2020. Please call us if you have any questions.
Tom Cooper                                   Jae Kim
City in Focus                                  Jae Kim Philanthropy Advisors
[email protected]                        [email protected]
(604) 764-5815                              (604) 375-0735
More information
1) 50% of money raised will support food distribution to those isolated and in need of food located in the Downtown East Side of Vancouver:
Men's Hostel and The Door is Open: They feed over 600 people a day, mostly older citizens living near Oppenheimer Park.
Mission Possible: They provide a food program for over 300 senior residents weekly and program participants among others.
More Than A Roof: They feed over 1.000 seniors daily who live alone.
Salvation Army: They feed thousands of elderly folks weekly.
Union Gospel Mission: They provide food initiatives for numerous elderly folks isolated in their homes.
Whole Way House: They serve food to over 1,200 elderly in SROs and low income seniors buildings.
2) 50% of money raised will support 10 long-term care facilities in the Lower Mainland (all are from the Salvation Army, Catholic and Baptist church community). This is to provide more mental and spiritual health support to seniors, increase the communication ability to reach the outside (e.g. iPads, safe meeting rooms, etc.) and extra medical equipment needed since all residents are shut in:
Brock Fahrni – Vancouver                    Inglewood Care Centre – West Vancouver
Buchanan – New Westminster              Mount St. Joseph Hospital – Vancouver
Evergreen Care – White Rock              St. Vincent's Langara – Vancouver
Holy Family Hospital – Vancouver       Sunset Lodge – Vancouver
Honoria Conway – Vancouver              Youville – Vancouver
City in Focus does all kinds of good work, but is probably best known for hosting the annual BC Leadership Prayer Breakfast and for coordinating More Than Gold during the 2010 Olympics.