"Souls without prayer are like people whose bodies or limbs are paralyzed: they possess feet and hands but they cannot control them." Teresa of Avila's words, written in the 16th century, came back to me often as I completed my theology degree at Regent College in 2005. I had learned a lot about God and the Bible, but I wanted to go to deeper in prayer.
St. Teresa called prayer a journey into an interior castle. St. John of the Cross spoke of dark nights of the soul. The Cloud of Unknowing said we must nurture our naked intent toward God. Henri Nouwen invited us to pray with open hands, find God in silence and solitude, and follow the way of the heart.
I didn't know what to do with these mysteries. And, quite honestly, I was frightened that if I journeyed inward, I would fall prey to false teaching. I needed a safe crucible for prayer that included teachers and friends to journey with me.
Steve and Jeff Imbach: SoulStream

There is an old saying that when the student is ready the teacher will come. I met brothers Steve and Jeff Imbach, two of the founders of SoulStream, when they spoke at a Regent College pastors' conference.
SoulStream "seeks to live authentically with Jesus by encouraging one another to receive the gift of God's intimate and loving presence in all of life." To that end, SoulStream offers retreats and courses in spiritual formation and direction.
I took those courses and as I practiced what I learned and opened myself to the triune God, Jesus let me into a deeper relationship with God that freed me from the paralysis Teresa talked about. I began to notice God at work in my everyday life.
A shift was taking place at the core of my being – my posture changed from fear to trust, from grasping to receiving.
Rob Des Cotes: Imago Dei

In 2008, I heard a number of people talk about Rob Des Cotes and the Imago Dei Community. One of them was the lead pastor of the church where I worked. He wondered if I would be interested in starting up an Imago Dei group.
I asked a friend to go with me to attend a retreat Rob was giving and to check out an Imago Dei gathering. We found Rob to be a wise, humble, biblically grounded teacher whose only desire was to help people draw closer to Christ. The format of group gatherings allowed time for fellowship, worship, reflection on biblical teachings, silent and corporate prayer and communion.
Like SoulStream, Imago Dei, has a board of directors. It is also affiliated with and accountable to the Mennonite Brethren denomination. Our Tri-Cities Imago Dei group is one of six that meets regularly in greater Vancouver. Over a thousand people worldwide subscribe to Rob's weekly meditation and receive details of upcoming retreats.
Thomas Keating: Contemplative Outreach
Two more crucibles helped me grow deeper in specific forms of prayer. From the Contemplative Outreach of Greater Vancouver (COGV), I took a day retreat followed up by six weekly sessions on centering prayer. The content was based on The Cloud of Unknowing as taught by Father Thomas Keating, a Benedictine monk living in Colorado.
Contemplative Outreach explains that "Centering Prayer is a receptive method of silent prayer that prepares us to receive the gift of contemplative prayer, prayer in which we experience God's presence within us, closer than breathing, closer than thinking, closer than consciousness itself. This method of prayer is both a relationship with God and a discipline to foster that relationship."
St. Ignatius of Loyola: Jesuit Spirituality Apostolate
In 2013 I joined the Jesuit Spirituality Apostolate of Vancouver (JSAV) which is comprised of about a dozen Catholics and Protestants who have completed the Ignatian Spiritual Exercises and are trained to direct others through the Exercises.
St. Ignatius of Loyola, who was a contemporary of St. Teresa and also lived in Spain, developed the Spiritual Exercises as a 30-day retreat or a retreat-in-daily-life that can be done over the course of nine months.
The Spiritual Exercises are a set of meditations, contemplations and other prayers that draw a person into deeper relationship with God. The purpose is to help the retreatant notice where there are obstacles in their relationship with God, to discover Christ's call in their life more clearly (no matter what stage of life they are in) and to encourage them to respond to that call with love.
Registration for praying the Exercises in 2015 and 2016 is open until March 31. JSAV also offers weekend and one day retreats. For more information contact coordinator@JSAV.ca.
Spiritual Direction
One last element that Teresa of Avila believed to be indispensable to anyone's inward journey is spiritual direction.
SoulStream describes this practice as "The simple gift of sacred Presence offered to another providing a gentle but tenacious encouragement to open fully to God's loving Presence and to co-discern with that person God's activity in every aspect of life."
Originally spiritual direction was offered by priests to those in monastic communities, however for the past six centuries this simple gift has been given to anyone who seeks an intimate relationship with God. In recent years, increasing numbers of Protestants are receiving and offering spiritual direction.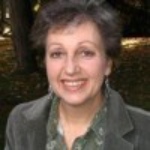 It has been nearly 10 years since I began this inner journey of faith and what have I gleaned? My family will tell you that I'm calmer and happier. My husband says I have more confidence. I can't help but tear up when I think about this journey; for in it, I have found that God's love for everyone and all creation to be wider, deeper and broader than I ever imagined.
Esther Hizsa is a writer and spiritual director living in Burnaby, where she was associate pastor at New Life Community Church from 2006 – 2014. She is also a facilitator in SoulStream's Living from the Heart course. You can follow her blog An Everyday Pilgrim.