Refugees are all around me here at this seniors' campus of care. They walk through the café with their coffees and bundles of bananas from our campus grocery. They push their spouse in a wheelchair around the fountain gardens and navigate their walkers through the rose garden. Everywhere I turn, I see elderly Mennonite refugees.
Fiercely determined, deeply religious, hard-working, civil-war-torn people, the Mennonites arrived on Canadian soil after facing the atrocities of violent anarchy in a country that was turned upside down by the Russian Revolution in 1917.
Rape, murder, missing persons, post-traumatic stress disorder, poverty, death, rampant illness and separated families are the badges of war tattooed in the minds and on the hearts of these people.
My grandparents were among these refugees. All four of them came to Canada as part of a massive Russian migration between 1920 and 1930. Running from beautiful farming estates in the Ukraine with nothing but their clothing and a few photos, they arrived on the desolate Canadian prairie to face the Great Depression and to begin "dust farming" the sunburned land.
By the end of this wave of immigration, 21,000 Mennonite refugees had arrived in Canada. Most did so by purchasing tickets from Canadian Pacific Railway. With no collateral to secure their loans, the church ministers vouched for the integrity of the people to repay the tickets for the Trans-Atlantic journey.
Adults paid $125 for their fare and purchased farms for $1 an acre when they arrived. Families often had 10 or more children to bring across the ocean. In today's dollars, families often owed more than $20,000 for their journey. This was the cost in exchange for the hope that they could once again live in freedom from fear.
As they put down their roots across this country, they soon found that the rise of Nazi Germany created a natural racism toward them (as it did for those who remained in Russia and Ukraine, leading to further persecution and more refugees). Blonde, blue-eyed and German-speaking, they were suspected of Nazi leanings.
As refugees do, they clung to each other in a strong community with a language, traditions and culture that was unfamiliar to the world around them. Refugee children were beaten by schoolmates for being "Nazis." They were determined to only speak English and become "Canadians."
The leaders of the Mennonites knew they needed to find a way out of the trauma of violence, revenge, bitterness and pain. They supported the weak and the broken. They held on for the ones who couldn't move forward – the ones who forever after believed that their homes would be invaded by terrors, the ones who wore all of their clothing and kept all of their belongings in suitcases.
This is the browbeaten group of hopeful young refugees that gathered on a farm field in Abbotsford in 1953 to start a home to care for their elderly grandparents. This is the group of refugees that prayed that God would bless their intentions and give them a way to look after the frail.
This is the group of refugees that formed the Mennonite Benevolent Society to provide direction and governance to what has now become the largest campus of care for seniors in British Columbia. They put aside the atrocities and chose a different intention. They put that intention into the very name of their society, "benevolent," an English word that means "well-meaning and kindly." They chose a new path, a brave future, a life of forgiveness after the horror.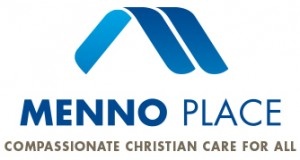 Menno Place is now home to more than 700 seniors – a place of refuge for the elderly and for the frail. The love and kindness that began for their own over 60 years ago now extends into the community at large. Only a quarter of the seniors who live at Menno Place share their family's refugee journey from Russia. This refugee-founded organization has become a trusted legacy of care for any senior who lives in the Fraser Valley.
One of the elderly Mennonite refugees told me of his self-assignment to be the church debt collector in the 1930s. The youngest of 12 children, he saw his older siblings marry, leave home and leave the repayment of debt with his parents.
This angered him. His own journey to Canada took place before his first birthday placing him into debt by the age of one. As a young adult, he vowed to pay it off before he would marry. His fiancé waited eight years for him to earn the extra funds each winter by logging firewood and hauling it across frozen lakes of Alberta to market.
As a debt collector, he rode on horseback from farm to farm collecting nominal funds from families to maintain the integrity of the refugee community in the eyes of the greater Canadian society – and God, for that matter.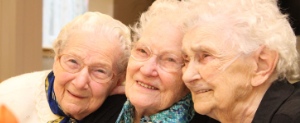 Another Mennonite refugee says she feels like she lives in a hotel. Every day, she's warm. Every day, she eats a large nutritious meal. There was a time, long ago, when she was gathering water through a hole in a frozen lake in Siberia. It was there that she cried out to God to rescue her family from despair. She begged God that someone would care, that someone would help to save her five daughters.
A third Mennonite refugee reminds me that we need another Canadian flag in our garden. "This is the symbol of our freedom," he says. "We should have them everywhere."
The Canadian people brought hope to the Mennonite people in their time of need, and now, Canadians are being called on, once again, to bring hope to Syrian refugees in their time of need. It's time for us to rediscover this brave new way – the way of support, the way of kindness, the way of caring, the way of peace, the way of hope.
As Victor Frankl, Holocaust survivor says, "For the world is in a bad state, but everything will become still worse unless each of us does his best." It's time for us to do our best. It's time for us to be well-meaning and kindly. It's time for us to be benevolent.
Sharon Simpson is director of communications and stakeholder engagement at Menno Place. She also writes for The Light Magazine; this article first appeared there and is re-posted by permission.

There are also Mennonite seniors' homes in Richmond and Vancouver.
The Mennonite Heritage Museum is currently hosting an exhibit titled 'Along the Road to Freedom'; it will hold a grand opening of its brand new building (just off the freeway at the Clearbrook Exit) in January.

For an interesting account of 'Mennonite Maids in the City,' go here. Or read the Vancouver Sun's interview of Ruth Derksen Siemens, who told their story in Daughters in the City.