A few hundred students received some hands-on farm gardening education during the two weeks leading up to the settlement of the British Columbia teachers' strike, at God's Little Acre (GLA) near Cloverdale in Surrey.
And striking teachers, some of whom have been in financial straits during the work stoppage, were the beneficiaries of the foodstuffs grown at GLA. (God's Little Acre has an ongoing School Field Trip Program; field trips can be booked until the end of October.)
Jas Singh, whose vision for GLA has turned it into a major ministry of sorts, involving hundreds of volunteers and the support of his fellow Christians and people of other faith backgrounds, answered a few of Church for Vancouver's questions.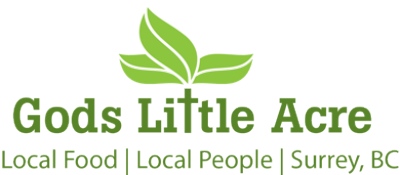 Jas, who came to faith in Christ 13 years ago, admits to having watched the 1958 movie, God's Little Acre, at age eight. Among other themes, the film sketched a narrative of a southern farmer who wanted to donate the income from one acre of his holdings to God – aka the church.
"I remember telling my father, at the time, that I wanted to have a farm like that," Jas recalls.
The idea is simple, he says. Jas owns no land of his own but rents 42 acres on several plots in a large garden-farming area between Cloverdale and White Rock.
"The public responds because of the simplicity," he suggests, noting that he tries to run the operation without profit but for the good of people "like Jesus would do." And he adds: "I refuse to make money on poor people."
In the early years, all the planting was done by hand – GLA had no seeder.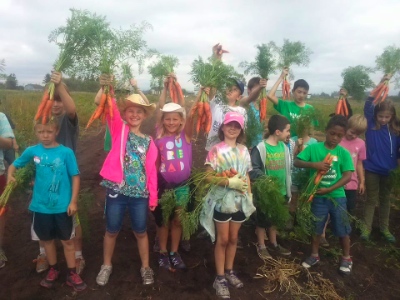 So, how does he stay alive, himself? Mostly, through the years, his own income has derived from driving truck in the off-season. Gradually, more recently, he has hired paid workers to grow on some other acreage, outside of the GLA bailiwick. The earnings from that acreage help him to survive.
Four years ago, GLA gave away 62,000 pounds of potatoes. Production has gradually increased, so that in the most recent three years, 380,000 pounds of a whole range of vegetables – all grown without pesticide – have been contributed.
A frequent recipient in the earlier years was the Surrey Food Bank. More recently, it has been the Vancouver Food Bank, which actually pays for the food. But Jas sees to it that enough extra food is contributed to ensure that he makes no profit from what the food bank pays out.
At least two Surrey congregations, Johnston Heights Church and Village Church have supported God's Little Acre. Johnston Heights held some theatre nights which raised some $6,000 toward the project. And "Pastor Mark (Clark) at Village promotes it [in the services]." It is a pretty good place to get promotion, he allows, with a weekly church attendance exceeding 3,000.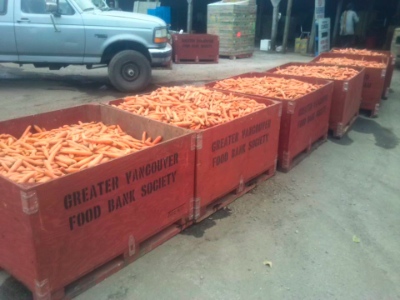 Various media outlets have helped, too. Though GLA had a bountiful harvest last summer, there were not nearly enough volunteers to bring it in. Jas thought they might have to plough under the crop, so he appealed to several newspapers and television stations. A front page story in The Province was among the results; some 580 volunteer harvesters turned up and the crop was saved.
God's Little Acre always welcomes volunteers; current volunteer hours are Wednesdays, 4 pm til dark, and Saturdays, 10 am to 4 pm.
Jas is careful to point out that, while he is a Christian who wants to model his life on Jesus' way of doing things, he is grateful for the interest and support that come from people of many different religious viewpoints – including those in the Sikh tradition in which he was raised. "It is a mix of people," he notes, indicating that on things like feeding people, there is really not too much for those of various faith streams to argue about.
His own investment in real estate and equipment is small. He owns no land and only two trucks which might better belong in museums, he opines. In fact, he successfully persuaded BC Farm Museum in Fort Langley to contribute some of their surplus equipment, because it was newer than what was previously available to him.
More than 50 different products are grown on the 42 acres and, in addition, Jas brings in some Okanagan fruit produce each summer to augment the farm sales he does at GLA. He is hoping for over 100 different products next year.
The farm sales stand is located at 16582 – 40th Avenue in Surrey. (And customers can pick their own.) The phone number is 604.375.1172 and more info about God's Little Acre can be seen here.
Photos supplied by God's Little Acre.