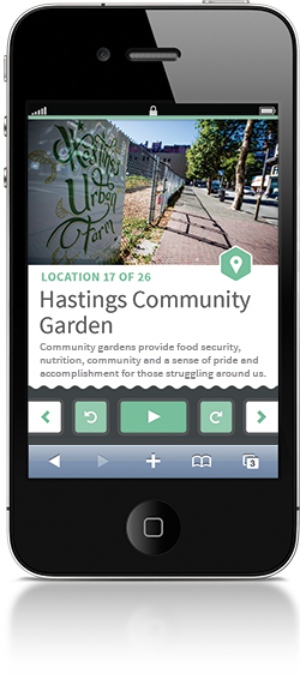 Homelessness is a scourge in Vancouver, and the Christian community is very much in the midst of efforts to both provide short-term support for the homeless and to find proper housing for all. Check out some of the events going on during Homelessness Action  Week. 
As well, a seminar in Richmond will examine what forgiveness and reconciliation really mean; a remarkable event at Christian Life Assembly will engage with international leaders on how, practically, we can help to 'set the captives free'; and in a very immediate way, supporters of José  Figueroa will rally to have him set free from sanctuary – without being deported to El Salvador.
Homelessness Action Week
Many churches and ministries work with the homeless day in and day out. But this is Homelessness Action Week, so there are some special events and activities. For an overview, check out the City of Vancouver's
Calendar of Events
. Here are a few sponsored by Christian groups:
The Eastside Stride is a Homelessness Action Week (HAW) project available until October 20 to anyone who wants to know more about the Downtown Eastside, past and present. The two-hour walking tour, developed by UGM in partnership with Mission Possible and the City of Vancouver and numerous local service providers, not only builds awareness and promotes education within Greater Vancouver, it gives employment to local residents in an empowering and dignified manner. 
First United Church welcomes all for an Open House October 15, 2 – 9 pm. Special events include information tables, discussion circle, Thanksgiving dinner and a special evening karaoke contest. 
Teams from the North Shore and across Metro Vancouver will play some exhibition games, following street soccer rules. Dinner – hosted by the Salvation Army – will be provided for all players after the game.
Location: John Braithwaite Community Centre. Date: October 19, 4:30 pm. 
St. Faith's Anglican Church in Kerrisdale invites people in need in Kerrisdale and Marpole to come by and pick up winter clothing at no charge, and enjoy a hot meal. October 19, 11 am – 4 pm.

"While we share a meal in community together, they say, "cheerful personal shoppers will be on hand to help you select winter clothing: coats, boots, mittens, scarves, blankets, sleeping bags, socks, and underwear."

Also available are bread and non-perishable food items; books and library cards from local library staff; and a community health nurse to discuss any health concerns and offer basic first aid.

On Level Ground

We have just experienced an impressive Week of Reconciliation here in the Vancouver area. Thus it is timely that David Guretzki, professor of theology at Briercrest College and Seminary in Saskatchewan, is here to remind us that "forgiveness and reconciliation often remain 1) Misunderstood due to misguided popular conceptions as to what forgiveness actually accomplishes; 2) Isolated from the biblical framework of the reconciling work of God in Christ; 3) Confused with other important ideas such as 'loving one's enemy' or 'letting go of the offence.' 

The On Level Ground seminar will help to clear obstacles to reconciliation, first by critiquing popular, yet inadequate, models of forgiveness. Second, it will define forgiveness within the larger framework of the biblical teaching about Christian fellowship and reconciliation. A practical visual model of the 'cycle of reconciliation' will also help participants intentionally to begin to move toward forgiveness and reconciliation.  

On Level Ground will take place at Richmond Alliance Church at the end of the week, October 18 – 19. 

Freedom: Global Summit 2013

This one's a little way up the Valley, at Christian Life Assembly in Langley. But those who attend the Friday evening and Saturday (October 18 – 19) sessions of Freedom: Global Summit 2013 will hear directly from – and meet – a number of international leaders who are personally involved in 'setting the captives free.' 

Also in Langley, Walnut Grove Lutheran Church is giving sanctuary to José Figueroa, a man who came here legally from El Salvador 16 years ago, and has settled in well with his family. He is under threat of deportation to his native country because he belonged to the left-wing FMLN (now the party in power in El Salvador) during the civil war.

There will be a rally in the parking lot of Walnut Grove on Saturday, from 1 – 2 pm in support of José' and his family.

And much more

Sep 2013

Speaking in Oil by Haitao Yin - September 11, 2013 - October 17, 2013 at All Day


Oct 2013

Exposed: Shining a Light on Corruption - October 14, 2013 - October 20, 2013 at All Day
Homelessness Action Week - October 14, 2013 - October 19, 2013 at All Day
The Eastside Stride - October 14, 2013 - October 20, 2013 at 10:00 am - 6:30 pm
Open House at First United Church for Homelessness Action Week - October 15, 2013 at 2:00 pm - 9:00 pm
Mission Possible Momentum Awards - October 15, 2013 at 6:00 pm - 9:00 pm
Farmworker Ministry Information Session - October 15, 2013 at 7:00 pm - 9:00 pm
Christianity Explored - October 16, 2013 at 7:00 pm - 9:00 pm
Book Launch: The Early Chinese Canadian Christian History - October 17, 2013 at 7:00 pm - 9:00 pm
Inklings Documentary, part 2 (CBC Ideas) - October 17, 2013 at 9:05 pm - 10:00 pm