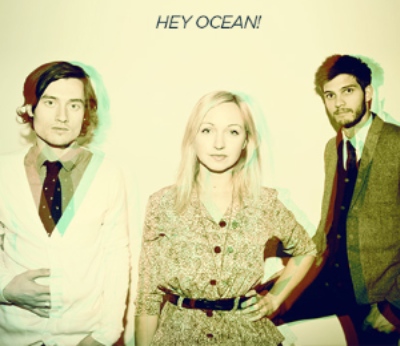 The Saint James Music Academy is a good news story set right in the centre of the Downtown Eastside. Every year its positive influence is recognized, celebrated and supported by musicians; this year Sing It Fwd takes place on Thursday (January 9) at the Vogue Theatre.
The line-up is strong: Hey Ocean!, Mother Mother, The Sheepdogs, Dustin Bentall, Michael Bernard Fitzgerald, Hannah Epperson and Kathryn Calder. 
Founded in 2011 by David Vertesi of Hey Ocean! and Ambrosia Humphrey, vice president of talent at HootSuite Media Inc., Sing It Fwd's mission is "to bring together the best of Vancouver's independent music community to raise funds and awareness for the importance of youth music education while also providing the children exposure to role models in the industry.  All proceeds from the event will go towards supporting the Saint James Music Academy and it's programs for children of low income families living in Vancouver's Downtown Eastside."
Sing It Fwd hopes to raise more than $100,000 for the music school this year.
Founder Kathryn Walker's role is described on the Saint James' site: "SJMA is the story of one person's determination to give children a better chance in life. When cuts to public school funding during the last economic recession meant that Vancouver's inner-city children had limited or no access to quality music education, long-time Downtown Eastside area resident Kathryn Walker decided to do something about it.
"She began a two-year process of building alliances and support in the community for a music academy that would not only teach music but use music as a means of reversing the negative social forces that neighbourhood children commonly face.
"SJMA opened its doors in September, 2007 with 45 enrolments and a budget of $37,000. Since then, the Academy has grown rapidly each year, touching the lives of many hundreds of children. Today there are 170 children in the core after-school programs and another 250 children in outreach programs."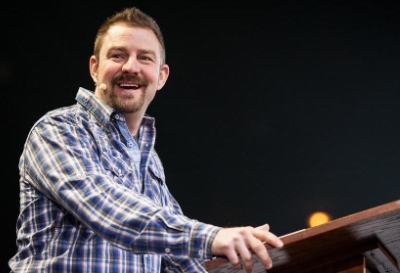 Jeff Vanderstelt / SOMA
"What would it look like if followers of Jesus began to live out their identity of being the church instead of merely attending a church? What if church wasn't a place you go, but who you are?"
Such will be Jeff Vanderstelt's challenge to his audience this Saturday (January 11) as a guest of the C2C Network at Willingdon Church. Though neither Jeff nor his SOMA church network (he's based in Tacoma) is particularly well known north of the border, he was received very well when he led a similar event a couple of years ago.
He was understated, but still quite powerful in presenting the simple message that church starts right at home, and as one steps out the front door, rather than when one goes to church. I expect strong attendance this time.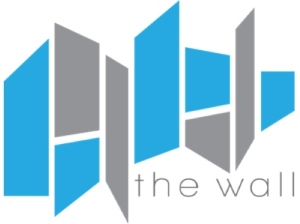 Night of Worship and Prayer
Cedar Grove Church in north Surrey will host a city-wide Night of Worship and Prayer this Sunday evening (January 12).
The evening will be part of a period of fasting and prayer, from January 6 – 26. Mika Kostamo, a pastor at Cedar Grove who oversees The Wall, says," We would like to invite you and your church to be part of starting the New Year seeking the Lord together.
"The Fast," he says, "can be whatever you feel the Lord calling you to fast during that time; full fast (no food); partial fast (some food); non-food fast (TV, entertainment, etc)."
January 8, 2014
Vancouver Pastors Prayer Fellowship
– January 8, 2014 at 10:30 am - 12:30 pm
January 9, 2014
Sing it Fwd: An Acoustic Evening Benefitting the St. James Music Academy for Kids
– January 9, 2014 at 6:00 pm - 9:00 pm
Jonathan Chan & Jan Bislin
– January 9, 2014 at 7:30 pm - 9:30 pm
January 10, 2014
Ken Shigematsu: Life-giving Rhythms - A Rule of Life
– January 10, 2014 at 7:00 pm - 9:00 pm
Rise of the Rock: A Rock Concert Featuring Jeff Walker & Kaylan MacKinnon
– January 10, 2014 at 7:00 pm - 10:00 pm
January 11, 2014
C2C Network: SOMA – One Day With Jeff Vanderstelt
– January 11, 2014 at 9:30 am - 4:00 pm
January 12, 2014
The Wall: Night of Worship and Prayer
– January 12, 2014 at 6:00 pm - 9:00 pm