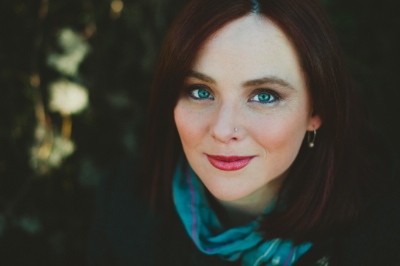 "I'm a feminist. Even now, all these years later, when I say the word in my 'of-course' tone of voice, it can be met with disbelief or nervous laughter or raised eyebrows and, almost always, surprise." So said Sarah Bessey in her 'Reclaiming Feminist' blog in SheLoves Magazine earlier this year. 
Sarah is a particular kind of feminist, as her new book – being released today – makes clear.
Disciple first, feminist second
Jesus Feminist "urges today's church to move beyond man-made restrictions and fully welcome women's diverse voices and experiences."
Sarah is very serious about being a feminist. But a couple of days ago, she reposted a blog from earlier this year: 'In which I'm a feminist, sure, but first I'm a disciple of Jesus Christ.' She wanted everyone to be clear about her priorities, stating, "As responses, reviews, ratings, praise and criticism begin to unfold from all corners, it feels timely for me . . . here's to loving one another."
She said, "My first allegiance isn't to feminism. My first allegiance is to Jesus and his kingdom. Following Jesus changes my feminism, not the other way around."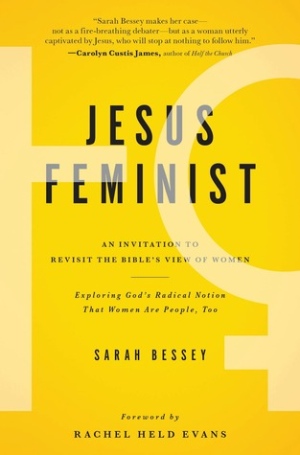 A stay-at-home feminist
Sarah lives in Abbotsford, with her husband and three children (or 'tinies,' as she likes to call them). She is not the feminist of stereotypes.
She's a regular church-goer (after a period of disaffection, she now enjoys going to church) and a stay-at-home mother. She has had strong ties to the charismatic movement, particularly with Relate Church in Surrey (not her church now) and Mercy Ministries.
She is a regular contributor to SheLoves Magazine ('a global community of women who love'), which was founded by Metro Vancouver resident Idelette McVicker (in her publishing-day blog post, Sarah said: "on Friday, I'll be at our SheLoves Magazine, sharing about why I couldn't have written that book without a certain lioness from South Africa" – that's Idelette).
And Sarah Bessey blogs, which is no doubt how she is best known. Her 1,376 posts go back to December, 2005. She is prolific. And she's a good writer with a big heart.
She's in the news
Sarah may live on a fairly local scale, but she is being noticed all over the place. Her endorsements tend to come from those who might broadly be called emergent – Brian McLaren, Rachel Held Evans, Tony Jones – but the web version of evangelical flagship Christianity Today interviewed her recently, as well.
Telling interviewer Katelyn Beaty that "I'm a feminist because I love Jesus so much," Sarah related her feminist beliefs to her experiences in the charismatic community.
"Growing up I was comfortable saying the word pastor in front of a female name, because many women worked and taught alongside their husbands. They had very active and visible roles. I appreciated that women who didn't feel called to preach or teach or lead, but yet who were really strong business leaders or teachers in their communities, were empowered to do that work outside the church."
She's worked outside the home, and now stays home with her children, so "one option is not better than the other. But, if all of our theology is based on our own experiences and doesn't take into account people who have different circumstances, different education levels, different choices – people who don't have even the luxury of getting to decide to stay home – that's a problem . . . The gospel is a celebration, so we need to expand our vision, to include all women in the kingdom of God."
She sets a good tone
Sarah's readers seem to span a very wide range theologically, so her determination to be a disciple of Jesus Christ before being a feminist or anything else is heartening. One hopes that her critics – and I fear there will be many – will follow her charitable and open approach.
Her blogged manifesto sets a high standard, for her, for those of like mind, and for those who oppose her views: "I want my work and witness as a Jesus Feminist to be marked by who I build up, not who I tear down. I want us to be known as the ones who speak life, not death; the ones who empower and affirm and speak truth. I want us to be the ones who boldly deconstruct and then, with grace and intention and inclusion, reconstruct upon the Cornerstone. You will know us by our love."