No one can say that Jonathan Chan and his Company of Disciples are afraid of a little controversy. Their "community of business and working professionals" does offer the tried and true – Bible studies, seminars, prayer – but they also like to mix it up with atheists and all sorts in an interesting series of discussion evenings.
A couple of recent events were 'LGBTIQ: Gender Equality in Public Schools' and 'Is Dawkins Right?' On the 24th (Tuesday) the topic will be Religion and Politics. Not only are the topics controversial, but the group invites both "a theist and atheist perspective," as they work in partnership with Centre for Inquiry Vancouver. 
Company of Disciples is clearly hoping for serious engagement on issues, rather than a packaged presentation.Here's their promo for Tuesday's event: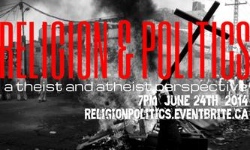 "What perfect timing! Due to recent events we now have some points of entry for our upcoming event on religion and politics – [Canada's new law on] prostitution Bill C-36, VSB's approval of gender neutrality in public schools and now the fed's approval of the pipeline! Did religion play a role at all? Were there any undercurrents of religious convictions that influenced the various stakeholders?
"We are also privileged to have Dale Jackaman offer his view as an atheist politician. Jonathan Chan will provide two Christian views and how these views might have spoken into the decision process and influence they had on the proponents of and the opponents of the above topics. He will also include some thoughts on Confucianism, Daoism, Buddhism and Islam."
All that for just $5 online ($10 at the door) at the Vancouver Club's Bar 3.
Chapel at Westside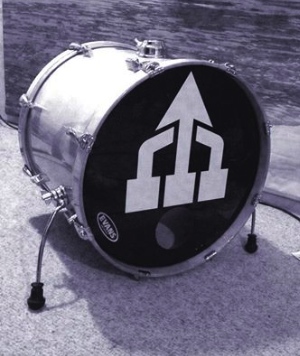 Earlier posts (here and here) have described how a group of young people have been meeting regularly for worship at John Oliver High School. This Wednesday evening (June 25), for the first time, Chapel will gather at The Centre, home to Westside Church, in the downtown core.
Chapel began among youth who had attended Daybreak Point Bible Camp on Anvil Island, but has now grown far beyond that now.
Jonathan Mitchell, who works with Culloden Church, is one of several youth pastors leading the movement. He said, "There is a whole bunch of faith-filled kids, and some of them lead kids to Christ. They see passion for the first time. Chapel shows kids they are part of something bigger. God is creating a network of excited kids."
A number of youth pastors bring their kids to Chapel, but many young people turn up from around Metro Vancouver on their own now as well. There is usually a short message, but most of the evening is made up of worship.
This is how Chapel describes itself on Facebook: "Chapel's mission is to invite and unite a generation of young people to see God move in our city. Through passionate worship, inspiring and convicting messages and a community of awesome people, we are taking a bold stand for Jesus as one voice."
John Stackhouse's Need to Know book launch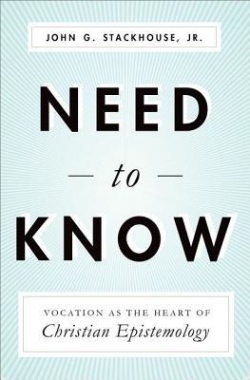 "How should a Christian think? If a serious Christian wants to think seriously about a serious subject – from considering how to vote in the next election to choosing a career; from deciding among scientific theories to selecting a mate; from weighing competing marketing proposals to discerning the best fitness plan – what does he or she do? This basic question is at the heart of a complex discourse: epistemology."
These are the questions and issues John Stackhouse will address next Monday (June 30) during a free lecture at Regent College.
Certainly? Not! Radical Doubt, Radical Faith and Why We Can Believe Anything at All is the title of the lecture that launches Regent prof John Stackhouse's latest book (his fourth with the Oxford University Press): Need to Know: Vocation as the Heart of Christian Epistemology. John is one of Canada's premier commentators on religion and culture and who has lectured at Harvard, Yale and Stanford, as well as across Canada.
Jun 2014
Liturgy and Design: Coptic Orthodox in Calgary by Rodger Woods
– June 23, 2014 - June 26, 2014 at All Day
The Sound of Music
– June 23, 2014 - June 28, 2014 at All Day
Marcus Mosely Chorale (Vancouver International Jazz Festival)
– June 23, 2014 at 12:00 pm - 2:00 pm
Company of Disciples: Religion and Politics: A Theist & Atheist Perspective
– June 24, 2014 at 7:00 pm - 9:00 pm
Welcome the Migrant Farm Workers
– June 24, 2014 at 7:30 pm - 9:30 pm
Grand Opening Ceremony for UGM's Women and Families Centre
– June 25, 2014 at 10:30 am - 12:00 pm
Chapel
– June 25, 2014 at 7:00 pm - 9:00 pm
Stone's Throw Productions: Crime and Punishment
– June 25, 2014 - June 28, 2014 at 8:00 pm - 10:00 pm
MUD Pizza Night: Understanding Your Muslim Neighbour
– June 28, 2014 at 5:30 pm - 8:30 pm
Hymns and Gospel Sing: A Nostalgic Evening With Jerry Nelson Piano
– June 29, 2014 at 6:30 am - 8:00 am