Several churches and ministries in Metro Vancouver are becoming increasingly involved in finding ways to help refugees from the Middle East settle into a normal life in Canada. I explored several of these initiatives as we approach World Refugee Day (June 20).
Canyon Heights Church: Syrian Refugee Project

Steve Moore, lead pastor of Canyon Heights Church, says the idea of getting involved in a refugee project was a result of the church's "continuing interest in our neighbourhood," adding that "one of our neighbours, Hisham Wattar, came to us asking how we could help his sister."
Now Wattar and the Canyon Heights congregation are partnering to make refugee status possible for Fatima (not her real name) and several other family members.
Following is a portion of Fatima's story, from the Syrian Refugee Project section of the church's website:
My country, Syria, is undergoing a civil war and it is no longer safe for the people to live there. My family and I have had to seek protection outside Syria in order for us to live. My youngest son, Ali had been put on a wanted list by the Syrian regime, which has impacted us directly.
Shortly after, the Syrian regime raided our house by throwing our belongings everywhere causing them to break. These men were armed with guns. During this time, one of my daughters, Yesenia, a widow, and her two children, ages eight and five, moved into my house in Damascus because their house was in ruins due to the bombing. Our living room was a mess because these men threw our furniture and other items around in their anger.
My family and I were terrified and thought they would kill us. We are a family of women as my husband passed away and my two sons were not home. They demanded Ali give himself up. We all knew that if that were to happen Ali would be placed under a tremendous amount of torture and potential death. . . .
We left Damascus on September 22, 2012 via Beirut, Lebanon since the Damascus airport was no longer safe to travel through. We took a cab from Damascus to Beirut. From Beirut, we flew to Cairo, Egypt. Although we arrived in Egypt peacefully, we were indeed in for new troubles since the children were not welcomed in the schools of Egypt. . . .
This is a synopsis of the church's response thus far:
In cooperation with the Pentecostal Assemblies of Canada and Best Falafel (owned by Hisham, Fatima's brother), we are working to bring these five incredible women and children to Vancouver. Here they will have the safety, support and freedom needed to start a new life.
We have already received approval from the Canadian government to proceed with the process of bringing them to Canada; we are now working towards gathering the necessary funds required to do so. We need to raise $50,000 in order to make their new life a reality.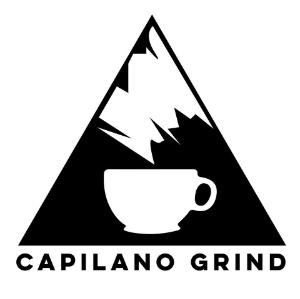 Moore says their work with Syrian refugees is part of their overall vision for their neighbourhood.
"We have a coffee shop [Capilano Grind] in our church that helps us to gather as a community of many different faith expressions." The coffee shop enables church members – who have been given training to create conversations – to give insight to a relationship with Jesus.
"But we are there to listen as well. The whole church lobby has been turned into a coffee shop, patio and deck. It is busier than the than the church on Sunday. We have conversations with the community," the pastor notes.
A pool table in the church auditorium is pretty busy during the week. And, because it is in the auditorium, people who have been to the coffee shop during the week feel at home in the place and thus, on Sunday, are more inclined to actually become a part of the church service, says, Moore. "Every time we can, we bring conversation back to faith in God and a relationship to Jesus.
He noted that the motto for the coffee shop is "community, culture and change. And the change means change in pocket and creating change in the community."
Anyone wanting more information on the Syrian Refugee Project can leave a message at 604.985.7131. Moore also encourages people to visit Best Falafel (on Commercial Drive in East Vancouver) or Capilano Grind and Canyon Heights Church (on Capilano Road, almost across the street from the Cleveland Dam).
Journey Home Community / Heart for Lebanon
James Grunau is executive director of Journey Home Community (JHC), a refugee settlement ministry based in Burnaby and New Westminster. JHC was founded a decade ago as an outgrowth of a home group connected with Willingdon Church.
He now wears two hats though, as he has become involved with Heart for Lebanon. He said that Middle Eastern country, bordering the Mediterranean Sea, north of Israel and west of Syria "faces an overwhelming challenge in terms of infrastructure, education and housing. . . . as a nation of 4.5 million population, it has received 1.5 million Syrian refugees."
Grunau himself comes from refugee stock. His forebears came to Canada as part of the group of Mennonites who fled Russia/Ukraine in the 1920s.
Lori Pederson wrote recently about JHC and the Syrian refugee crisis in The Light Magazine:
Journey Home Community executive director James Grunau says their housing strategy (across Vancouver and the Lower Mainland) involves three levels of accommodation. The first level is emergency housing, composed of two welcome houses in New Westminster, in partnership with Olivet Baptist Church, for refugees' initial housing on arrival, providing for a three- to five-month stay.
From there, refugee families may go in one of two directions: For the most vulnerable families, there is a limited refugee transition program for up to 24 months (up to 12 housing units are available), or Journey Home will assist other refugees to locate affordable market rate housing.
"Journey Home is more than just an organization that extends services – we take a community approach to how we are involved with refugees," explains Grunau. "There is an emphasis on building relationships and friendships with refugees – we give and receive in a reciprocal way with each other." . . .
Journey Home has had an ongoing partnership with World Vision since 2007 and the current project is to provide assistance to help prepare refugees for the Canadian job market by overcoming barriers to employment. Most refugees want to work and support themselves and their families, but it can take months to get a work permit.
With respect to Grunau's "other hat," she added:
In addition to his work with Journey Home, Grunau visited Lebanon in January to visit and offer words of encouragement to Syrian refugees there. He says: "The situation with Syria is one of the greatest humanitarian and global refugee crises of our day. To date, almost half the population has been displaced and approximately four million refugees have left Syria, most of whom have transitioned to surrounding countries."
Grunau said there is good news coming out of all this with "an unprecedented movement of God currently happening in the Middle East. People have been turning to Jesus in numbers that have not been seen before."
Grunau is also the Canadian facilitator for the Refugee Highway Partnership established in 2001. RHP is a global grassroots network of Christian organizations, churches and individuals connecting and equipping refugee ministry leaders. Their website provides resources for churches that wish to celebrate World Refugee Sunday.
For further information on either Journey Home Community or the Refugee Highway Partnership, email [email protected] or phone 604.568.4892.
Catholic initiatives with Syrian refugees
The website of the Roman Catholic Archdiocese of Vancouver features both background with respect to Syrian/Iraqi refugees and a story about Catholic interaction with Defense/Multiculturalism Minister Jason Kenney.
The background item read:
The UNHCR [the United Nations Refugee Agency] has brought special attention to the plight of the Iraqi refugees in Syria. Out of the over 10 million refugees around the world, the UNHCR has deemed that the Iraqi refugees in Syria are in dire situation and are in the greatest crisis.
With respect to the Catholic-Kenney interaction, the diocese website notes:
On Saturday, October 25 [2014], Minister Kenney participated in a panel discussion in Vancouver, organized by MP John Weston (West Vancouver- Sunshine Coast – Sea to Sky Country), on the various ways in which Canada is providing aid to Iraq and contributing to the security of Iraqi minorities and refugees fleeing the persecution of ISIS.
The following day Minister Kenney attended an Aramaic Mass at Sts. Peter and Paul Chaldean Catholic Church with the Iraqi community in Surrey. Those present included recently arrived refugees from Iraq, a number of whom expressed to the Minister their deep gratitude to Canada for having welcomed their families and given them a new home.
(Both Kenney and Weston are Christians who, apart from their political affiliations, make it a practice to listen closely to their own particular faith leaders regarding refugee issues. Weston is Baptist and Kenney is Catholic.
Middle Eastern Friendship Centre
Located near the Gateway SkyTrain station in the Surrey urban core, the Middle Eastern Friendship Centre (MEFC) has been operating since 2009.
Husband and wife founders Adel and Layla Masoud say the centre began through the initiative of several Arab families in the greater Surrey area. They felt a need to have a place where Arabs could meet together, learn from one another, and help one another – mainly in their own language. (The Source: Forum for Diversity did a nice profile on the Masouds and the centre last year.)
Adel notes: "Other interested people also are supportive and are welcome to participate. This centre does not receive funds from the Canadian government, but is supported financially by the Arab community and interested friends."
Another facet of the centre is its service to churches and other community organizations. MEFC provides seminars and other presentations to help outside community organizations and churches to understand the Arabic communities better.
The centre works out of a 6,000 square foot building which has been bought by developers. So a few years from now, there may be a condo or office complex in place. But the need will go on.
Kinbrace Refugee Hearing Preparation Guide
At noon on World Refugee Day (June 20), Kinbrace Refugee Housing and Support, a Vancouver East-based agency with roots originating in Grandview Calvary Baptist Church, will present its Refugee Hearing Preparation (RHP) Guide at Vancouver Central Library downtown.
Here is what Kinbrace says about the resource:
The new RHP Guide provides critical legal, practical and personal guidance on how to prepare for a refugee hearing – the most important event in the refugee determination process.
Originally designed and written by Kinbrace for Metro Vancouver, the RHP Guide is now ready for release in Toronto, Montreal, Winnipeg, Edmonton and Calgary. It is uniquely adapted to each region and, with the generous help of partners across the country, will be launched first in English (online) and then translated and released (online and printed) in 10 languages on a priority and region-specific basis by fall 2015.
 Church for Vancouver wrote an earlier article on Kinbrace here.
EFC's Middle East Refugee Resettlement Initiative
Denominations having close connections with the Evangelical Fellowship of Canada (EFC), particularly those with Mennonite or Christian Reformed affiliations, are quite involved with disseminating EFC materials relating to refugee resettlement initiatives. Both the Mennonite Central Committee and Christian Reformed-related agencies also provide a range of refugee assistance packages.
Church for Vancouver recently provided details on the EFC's Middle East Refugee Resettlement Initiative. The material, briefly summarized, answers several questions:
Why would our congregation become involved in the Middle East Refugees Resettlement Initiative?
My congregation would like to get involved in resettling refugees from Syria and Iraq. What do I do now?
How can I help my congregation prepare to welcome refugees?
Are there other congregations in our area with whom we could collaborate in resettling refugees in our community?