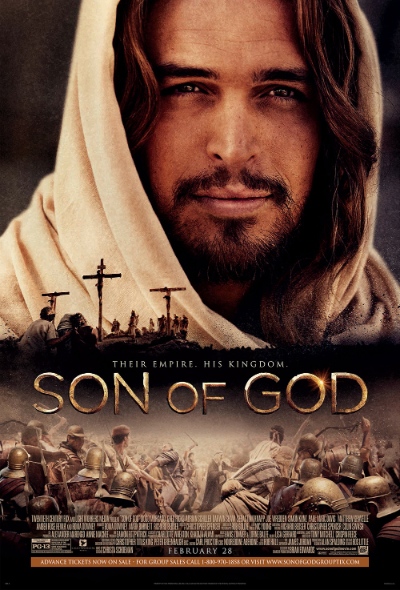 Bible epics are back, and coming soon to a theatre near you.
The genre – which was very popular in the silent era and then, again, during the post-war boom of the 1950s and early 1960s – never went away entirely. Low-budget films like The Last Temptation of Christ and The Passion of the Christ have offered radically different, even opposite, interpretations of the life and death of Jesus. And there has been a steady stream of Bible films on television going back to at least the 1970s.
But when Paramount Pictures releases Noah – starring Russell Crowe and rumoured to have cost over $125 million – in March, it will mark the first time that a big-budget live-action Bible epic has been made for the big screen since Richard Gere starred in King David back in 1985. (The Prince of Egypt, released in 1998, was also a major Hollywood production, but it was an animated film, and so arguably doesn't quite belong in the same category.)
In fact, not only will 2014 see the release of a new movie about Noah, it will also see the release of Exodus, a 3D movie about the life of Moses, starring Christian Bale and directed by Ridley Scott (whose credits include the ancient-Roman epic Gladiator).
In addition to those two films, 20th Century Fox is also preparing to release a film called Son of God, which will tell the story of Jesus using footage from this year's hit mini-series The Bible. Re-releasing TV shows as big-screen movies was not unknown prior to the rise of home video, but this may mark the first time it has happened since the 1970s.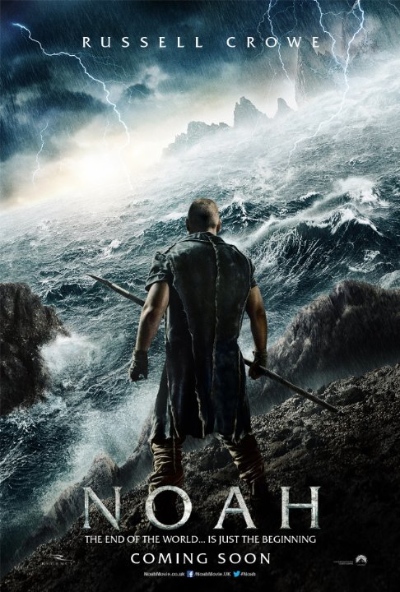 And while all three of these films are at least partly in the can already, there are also reports that MGM might produce a new version of Ben-Hur, the Lew Wallace novel set during the life of Christ, which was previously adapted by the studio to great success in 1925 and 1959.
It is too early to say whether any of these films will be popular with actual audiences, but the studios are apparently betting that there is an appetite for stories like these out there. So what accounts for the sudden renewed interest in this genre?
Part of this could be a delayed reaction to the success of The Passion of the Christ, which will mark its tenth anniversary in February, right around the time Son of God is released.
In the wake of that film, there was a lot of talk in Hollywood about making movies that could bring in the 'Passion dollars.' One of the earliest attempts to do so, a modestly-budgeted film about Mary and Joseph called The Nativity Story, flopped at the box office.
But the Hollywood studios have kept their eye on the religious audience as they promote their other, non-biblical films. And there have been many reports over the last few years about films in development that would feature David and Goliath, Pontius Pilate, Adam and Eve, and other Bible characters. (A film version of Paradise Lost came very close to being made – several actors had even been hired for it – but then the studio pulled the plug.)
The rise in Bible films may also be part of a broader trend involving films that deal with ancient history and/or mythology, such as Immortals, Clash of the Titans and its sequel, 300 and its sequel, or the two different movies about Hercules coming out in 2014.
And part of this apparent trend could be just coincidence, as different producers or directors find their passion projects coming to fruition at the same time.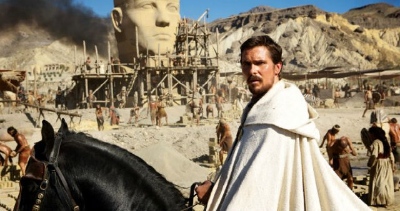 Darren Aronofsky, whose previous films have touched on Jewish mysticism and other kinds of religious symbolism, has wanted to make a movie about Noah for years, but he only got a studio to finance it after one of his low-budget films, Black Swan, became a huge international hit. Similarly, Son of God producers Mark Burnett and Roma Downey have talked about how they produced that film, and the mini-series that preceded it, as an expression of their own Christian faith.
But we may be entering a new phase in the genre, as directors who have never shown any particular affinity for religion tackle this material simply because it seems like a good gig.
Ridley Scott first revealed that he was making Exodus mere seconds after he dismissed religion as "the biggest source of evil" while promoting another film of his. Meanwhile, the newest version of Ben-Hur has been assigned to Timur Bekmambetov, a Kazakh action-fantasy specialist whose last film was Abraham Lincoln: Vampire Hunter.
It remains to be seen how those films will be promoted, once they are finished. But the studios behind Son of God and Noah have already begun their grassroots campaigns, aimed very carefully at Christian audiences. So how should we respond?
First, we should be grateful – albeit cautiously so – that major Hollywood studios think Bible stories are worth telling. Surveys have shown that many people these days simply don't know some of the most basic biblical narratives, and films like these, whatever their flaws, can stir interest in those original stories, and in the One to whom those stories point.
Second, we should recognize that not all of these stories are necessarily 'ours.' The biblical story of Noah, for example, is as much a part of the Jewish scriptures as it is ours, and it seems Aronofsky's film will be based in part on the pseudepigraphal Book of Enoch and other Jewish legends that elaborate on that narrative. Christians can, at least in theory, benefit from these traditions as surely as non-Catholics benefited from Mel Gibson's deeply Catholic treatment of the Passion.
Third, we should view these films with discernment. Some films that seem 'accurate' at first glance might make all sorts of subtle changes to the Bible, while others that seem to get the Bible wrong might pose legitimate challenges to some of our expectations. The Bible was not written to be safe, mindless entertainment, so we should not expect that any of the films based on it will be either.
Above all, we should be ready to hear what God is trying to say to us – through these films and through the conversations with our friends and neighbours that are sparked by these films. To paraphrase St. Paul, the important thing is that Christ is preached, and the stories of the Bible are kept alive in our culture,  whether due to good motives or bad. And because of this we can rejoice.  
Peter T. Chattaway lives in Surrey, and writes about film at patheos.com/blogs/filmchat, where he written several other articles about these movies. (Peter was the regular movie reviewer for BC Christian News for many years.) This article was originally posted on The Anglican Planet.