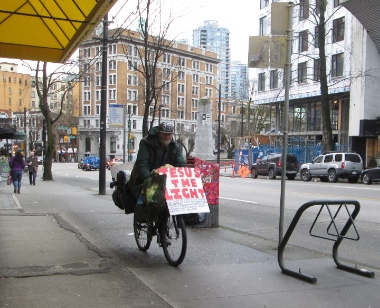 Merry Christmas to everyone reading this blog. Thank you for checking in, but hopefully you won't mind if I take next week off. Enjoy your holiday break; I will send out my next weekly update January 6.
In the meantime, some reflections on the birth of our Saviour:
Originally in Greek, around 275
Let all mortal flesh keep silence
And with fear and trembling stand;
Ponder nothing earthly-minded
For with blessing in his hand
Christ our God to earth descending
Comes our homage to demand.
Sedulius, Roman, early 5th century
The eastern sages saw from far
And followed on his guiding star;
By light their way to Light they trod,
And by their gifts confessed their God.
Aurelius Clemens Prudentius, early 5th century
O that birth for ever blessed.
When the Virgin, full of grace,
By the Holy Ghost conceiving,
Bore the Saviour of our race,
And the Child, the world's Redeemer,
First revealed his sacred face.
Martin Luther, German, 1483 – 1546
If you want to read Scripture right, see to it that you find Christ in it. I want to hear of no other God than this Mary's child.
John Donne, English, 1572 – 1631
Thou hast light in dark, and shut'st in little room,
Immensity cloistered in thy dear womb.
Alfred, Lord Tennyson, English, 1809 – 1892
Strong Son of God, immortal Love,
Whom we, that have not seen thy face,
By faith, and faith alone, embrace,
Believing where we cannot prove –
Our little systems have their day,
They have their day and cease to be;
They are but broken lights of thee,
And thou, O Lord, art more than they.
George MacDonald, Scottish, 1824 – 1905
They were all looking for a king
To slay their foes and lift them high;
Thou cam'st, a little baby thing
That made a woman cry.
Christina Rossetti, English, 1830 – 1894
Love came down at Christmas;
Love all lovely, love divine;
Love was born at Christmas;
Star and angels gave the sign.
Henry Van Dyke, American, 1852 – 1933
Are you willing to believe that love is the strongest thing in this world – stronger than hate, stronger than evil, stronger than death – and that the blessed life which began in Bethlehem nineteen hundred years ago is the image and brightness of the Eternal Love? Then you can keep Christmas.
William Butler Yeats, Irish, 1865 – 1939
What is this flesh I purchased with my pains,
This fallen star my milk sustains,
This love that makes my heart's blood stop
Or strikes a sudden chill into my bones
And bids my hair stand up?
Peter Marshall, Scots-American, 1902 – 1949
I thank God for Christmas. Would that it lasted all year. For on Christmas Eve and Christmas Day, all the world is a better place, and men and women are more lovable. Love itself seeps into every heart, and miracles happen.
Fleming Rutledge, American, latter 20th century,
The authentically hopeful Christmas spirit has not looked away from the darkness, but straight into it. The true and victorious Christmas spirit does not look away from death, but directly at it. Advent begins in the dark.