It was a bittersweet experience, wandering between booths at the Vancouver Convention Centre last weekend.
So many good memories from 39 years of Missions Fest (more lately called Mission Central SERVE) – and so many expressions of regret and even lament from old friends as we reflected on the fact that this will be its last year.
The mood was not despondent though. As keynote speaker Steve Schroeder said, during the final session, "We see the end of a certain kind of missions conference. We don't know what will come, but something will because God is on a mission."
After all, as noted on the Mission Central timeline:
The original plan [in 1984] was for one conference, but thanks to the nudge of the Holy Spirit and the faith of the planning team, they continued; 39 years later, the positive impact of that decision has been felt across Canada and around the world.
Following are a few thoughts in the wake of the last Missions Fest / Mission Central gathering.
An evangelical project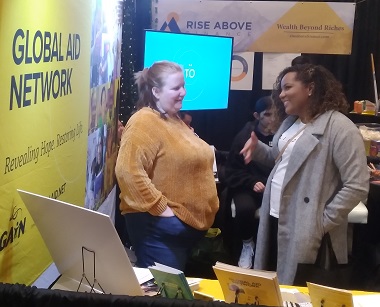 The first draws heavily on John G. Stackhouse Jr.'s latest book – Evangelicalism: A Very Short Introduction (Oxford University Press, 2022) – which I happened to be reading on the SkyTrain to and from SERVE.
The Missions Fest initiative is clearly part of something larger. Evangelicalism has become "a globalized and globalizing phenomenon," Stackhouse wrote:
Evangelicalism's very nature, born out of its emphasis on basic Christian doctrines, vital and individual experience of God, and a pragmatic concern for mission to everyone, meant that it could extend across all borders of the modern world and especially through the transnational migration of ardent evangelical laypeople. . . .
Evangelicals also sponsored cooperative fellowships of congregations, denominations, missionary societies and special-purpose groups to advance its agenda of winning the world for Christ.
He said historians have drawn a line from the ecumenical spirit at the Edinburgh Missionary Conference of 1910 to the creation of the World Council of Churches and, when it was deemed too liberal by some, to what is now called the World Evangelical Alliance:
Yet true to evangelicalism's populism and pragmatism, these fellowships of church leaders were largely eclipsed in influence by the globalizing special-purpose associations that connected so-called developing populations all over the world with modern techniques, technologies and values.
These initiatives retain a strong ecumenical element.
Ecumenical in practice
For me, the most impressive aspect of Missions Fest over the years has been its boots-on-the-ground demonstration of united purpose.
Whether that amounts to true ecumenism, who knows – but there has at least been comity, a sense of mutual respect among people who are actively striving to do God's will in the world.
The reality is that the annual gathering drew together people from hundreds of local churches, from across North America and even from around the world. And these meetings have led to many other cooperative efforts and partnerships.
I noticed polite disagreement, as I moved from booth to booth, on the issue of creationism and the proper stance related to Israel, and I'm sure there were many other such differences of opinion on various issues among that diverse group. But they had met and they were talking, respectfully.
I also engaged with several people who would not (I presume, though one should not presume) identify themselves as evangelical – an Orthodox priest representing the Canadian Bible Society, a former student manning the mainline Vancouver School of Theology booth and a staff member of the Anglican Diocese of New Westminster enjoying the atmosphere as he made the rounds.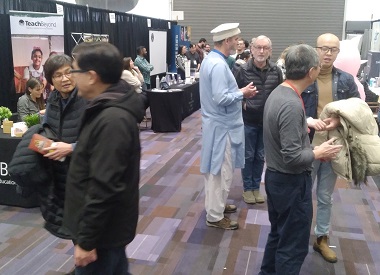 Stackhouse said, "The boundaries of evangelicalism remain both fuzzy and porous," adding that they have seen themselves "as generally orthodox in doctrine, 'orthoprax' in practice and 'orthopath' in sentiment":
They have made concessions and bracketed out certain disputes to put first things first: the gospel of Jesus Christ, its proclamation, its fruitfulness in personal conversion and its ramification in both individual and social transformation.
One pair of guest speakers made that point eloquently.
Service and evangelism
Kevin Palau and Rick McKinley spoke to a group of pastors and leaders on the morning of the first day of the Mission Central conferences, SERVE and CREATE. (They may have made similar points as keynote speakers later on, but I didn't hear those addresses.)
They discussed how they have drawn together many churches to serve their home city of Portland. Particularly encouraging was the way they developed a long-standing friendship with the gay mayor of Portland from 2009 to 2012 and many other civic leaders. (Palau's book, Unlikely: Setting aside our differences to live out the gospel, tells the story more fully; I wrote about it here and here.)
The team has named its work TogetherPDX; it "exists to see our community flourish by uniting, connecting, strengthening and serving local churches, pastors and leaders of the Portland/Vancouver area." (Portland is nicknamed 'PDX' after the airport code for the airport; Vancouver is the other Vancouver, just north of Portland, in Washington.)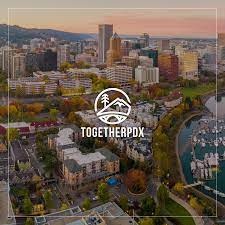 TogetherPDX has worked with the city on a number of fronts over the years, from hunger and homelessness to healthcare, the environment and public schools. Palau and McKinley agreed that probably the main thing they have tried to practice, and learned from experience, is humility. They now have four major focuses – mutual support of pastors and churches; prayer; evangelism; and service to the community.
The two leaders raised many issues which seem applicable to the Vancouver situation, given the common ground both share. Two stood out for me.
McKinley, said: "Unity wasn't the banner, it was the by-product. And it wasn't that we didn't believe in unity." But a greater sense of unity developed with following mission and working together. And the focus on unity has become more intentional as they realized the leadership was mainly white; they are working more with African-American and ethnic leaders now.
Palau made a surprising admission. He acknowledged that he had not spent much energy on encouraging evangelism, despite that fact that his father Luis Palau – often described as "the Billy Graham of Latin America" – and brother Andrew were both evangelists.
And he was not alone. He said city officials were initially fearful of being exposed to wide-eyed proselytizers if they worked with evangelicals. He said to them: "You don't know our people. You couldn't pay them to talk about Jesus in public."
Now he says, "Let's make sure the fire of evangelism doesn't wane."
A few years ago he wrote:
Then, I think we assumed evangelism would take place naturally, but we should have known better. In our experience with festivals and crusades before, for the past 50 years, we have always known that individual believers struggled to share the gospel in daily life. Once us leaders realized it, we did a very simple thing and formed an evangelism team and that has really made a difference.
Whatever follows after Missions Fest, I believe these words are prophetic for the Vancouver situation.
World perspective
Every year we have been exposed through speakers, seminars and displays to the wider world. We have learned from missionaries, social justice activists and visitors from other nations. The nature of Missions Fest changed over the years, reflecting changes overseas.
As Mission Central Executive Director John Hall asked last year:
The shift of gravity of Christianity to the Global South needs to raise some questions for us in the West. Are we listening to the voices of our Southern brothers and sisters? How are they reading the word and what can we learn from them? How can we work together to address global needs? How can the South help to bring the gospel back to the West?
Maybe these new conditions will lead to some creative new responses – though it is my view that encouraging a world perspective, and especially recognizing the role of missionaries, is generally not accorded the attention it deserves these days.
Many well known Christian missionaries and leaders have spoken at Missions Fest over the years, including Tony Campolo, Joni Eareckson Tada, Helen Roseveare, Don Richardson, Bruce Olson, Jackie Pullinger, George Verwer, Gracia Burnham, Soong-Chan Rah, Os Guinness, Rick Love, Joshua Bogunjoko, Shane Claiborne, Ray Bakke, Salim Munayer, Russ Stendal, Alan Hirsch and many more.
I have particularly fond memories of speaking with Helen Roseveare about her time in the Congo and  with Bruce Olson about his life with the Motilone on the border of Venezuela and Colombia.
Mission Central has audio recordings of most of these speakers, and many others.
Reflections from Mission Central
John Hall emailed me with some initial thoughts on the weekend:
It was so encouraging and uplifting to be together in-person for the SERVE and CREATE conferences on the weekend. Person after person reported that the main sessions, workshops, seminars and films were exceptional, and really hit on topics and issues that inspire missional discipleship.
As for the exhibit hall – although there were fewer exhibitors than in 2020, the energy and engagement seemed joyfully intense.
Over the weekend the conference theme of unity seemed to be exemplified and reinforced, not only by the speakers, but by the attendees. Numbers were significantly down for this last conference but we feel an anticipation that God is going to move through those who attended, multiplying the impact around the globe.
As a result of low numbers, there is about $80-100K in costs related to putting the conference on that are not covered. People can contribute towards covering that cost at the Mission Central website.
The future of Mission Central's ministry is not certain. The office will be permanently closed, and staff laid off by the end of February.
Various options are being explored, including handing the charity off to a team with fresh vision. More information will be posted on the Mission Central website as it becomes available.
Thankful
I would love to thank Richard and Arlene Dodding, Dwayne Buhler, John Hall and all the other people who built and sustained Missions Fest / Mission Central over the years.
Every year, my two sacrosanct events have been Missions Fest in January and the Folk Fest in July. It has been instructive to note how much media lament there has been over the latter, and how little – none, that is – over the former. However, Missions Fest has been a blessing to tens of thousands, just like the Folk Fest. And who knows what its legacy may be in Vancouver and beyond.
Some history
Go here for a timeline, which covers Missions Fest in the 1980s and 1990s. It looks at these topics:
1984: The First Missions Fest

1987: Great Commission Living

1989: Missions Fest Vancouver moves into Canada Place

1989: Youth Rally, Children's Program and the School Field Trip

1990: The Church and Urbanization (& 1997)

1995: A Church in Every People Group

1999: The Changing Face of Global Mission
Richard Dodding also wrote Uncovering Missions Fest: Engaging the World with the Gospel.