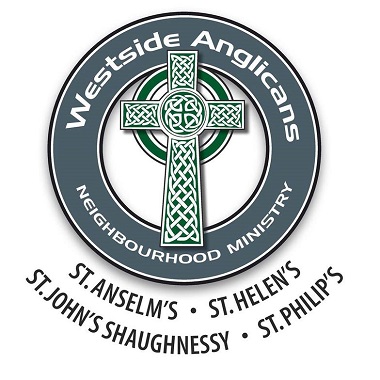 The Mobile Care Unit (MCU) of the Westside Anglicans Neighbourhood Ministry offers basic medical care and social support to homeless and vulnerable neighbours on the west side of Vancouver. 
The following reflection is written by the MCU's lead doctor, Janet McKeown MD CCFP, who is the Director of the University of British Columbia Health Clinic. 
Working with the MCU is a wonderful inter-professional environment providing care for our marginalized clients in their 'home environment'. The medical team is one spoke in the health care wheel.
Without companionship, food, housing, social support and a safe environment, it is difficult for medical care to be beneficial, which makes the MCU team work all the more rewarding.
The MCU medical team, is made up of one family physician and one medical trainee at any given site we serve, including:
the Saturday morning Kits Breakfast & Shower Program
the Tuesday morning M. Mitchell Place Program
the Thursday evening St. Augustine's Dinner Program.
We are fortunate to have Dr. Stephanie Chu join the St. Augustine's team this year. Our learners are linked to the UBC Health Clinic, a UBC family practice teaching clinic, and include medical students, family practice residents and nurse practitioner students. What makes the MCU work most different from our typical care in the office is that we see the clients in an environment they are comfortable with.
The variety of health concerns reflects the variety of challenges facing our clients. Some pop by to say hello and provide an update on how they are. Others they have questions about their current or past health or a disability form to complete.
Or they have concerns they'd like addressed 'today' – including skin wounds, foot sores, leg swelling, addictions, cough, flare of their lung disease, chronic infections like Hepatitis C and HIV, liver cirrhosis and its complications, cancer, severe anxiety, depression, post-traumatic stress, plugged ears, trouble with vision, back/neck/shoulder/knee/ankle pain and more.
Sometimes we have clients popping by to say 'thanks for being here'. As the Reverend Pitman Potter (clergy leader for the Neighbourhood Ministry) has said many times, just our presence provides care.
We are fortunate to have time to get to know our clients over several visits. We are fortunate to offer them a visit to the UBC Health Clinic between the usual MCU outreach sessions. We are also fortunate to work alongside our MCU volunteer social support workers and social work students.
We have countless examples of inter-professional work. I see many positives coming out of the MCU from a medical team perspective. We are able to provide medical care and provide advice in a safe environment for our clients. All team members of the MCU are able to work as a smoothly functioning inter-professional team. And, we are all able to learn a bit more about working with a marginalized population.
After providing care at M. Mitchell Place recently, one of our family practice residents asked how family docs get involved in work like this upon graduation. This is not an uncommon question after a learner has spent a few sessions with the MCU team. How rewarding it is to hear our next generation of physicians and nurse practitioners express a keen interest like this!
The Mobile Care Unit was one of two recipients of the Anglican Diocese of New Westminster's care+share funding (that is, voluntary contributions made by parishes and individual Anglicans) for 2018 – 2019. 
The MCU is one element of the work done by Westside Neighbourhood Ministry, which describes its role in this way:
The Neighbourhood Ministry is a collaborative ministry offered by the Anglican parishes of St. Anselm's, St. Philip's, St. Helen's and St. John's Shaughnessy on Vancouver's Westside. Under the guidance of Rev. Dr. Pitman Potter, the Neighbourhood Ministry is in its ninth year of offering care, companionship and practical help to our most vulnerable neighbours living on the Westside streets and in marginalized conditions.
There are four key elements to their work, along with the MCU:
Street ministry
Building community at Dunbar Apartments
The Angels Program
Funding and support
Go here for a full description of work carried on by Westside Neighbourhood Ministry.
This article is re-posted by permission from the Anglican Diocese of New Westminster News page, which is overseen by Randy Murray.