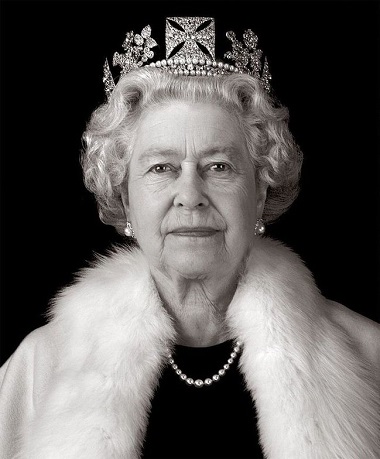 Christ Church Cathedral has set up a memorial to Queen Elizabeth in its sanctuary. The downtown cathedral is open every day from 10 am to 4 pm for anyone who wants to stop in to pray and pay their respects to the monarch who died September 8.
A book of remembrance is available, along with prayer candles. The memorial includes a photo of her 1951 visit, while still a princess, to the Cathedral. A special commemorative Evensong is planned to be held at the Cathedral September 25 at 4 pm.
Queen Elizabeth, who began her reign the year after her visit to the cathedral, made seven official visits to British Columbia during her 70 years as monarch.
Defender of the Faith
It is no surprise that Queen Elizabeth went to Christ Church Cathedral during her first time in Vancouver, nor that the Cathedral Church of the Anglican Diocese of New Westminster is hosting the memorial and vesper service. She was head of the Church of England.
Every reigning monarch since Henry VIII has borne the title 'Defender of the Faith and Supreme Governor of the Church of England.' At her coronation, she took an oath to "maintain and preserve inviolably the settlement of the Church of England, and the doctrine, worship, discipline and government thereof, as by law established in England."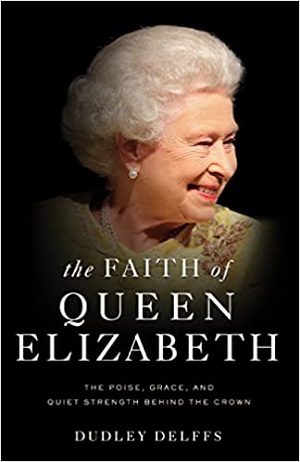 Dudley Delffs, author of The Faith of Queen Elizabeth wrote an obituary for Christianity Today. He said:
Throughout the course of her unprecedented reign, Queen Elizabeth II spoke frequently about her personal Christian faith. Delivering her first Christmas Address in 1952, a tradition started by her grandfather, King George V, the Queen requested prayer for her upcoming coronation.
"I want to ask you all, whatever your religion may be, to pray for me on that day," she said, "to pray that God may give me wisdom and strength to carry out the solemn promises I shall be making, and that I may faithfully serve Him and you, all the days of my life."
As one of the world's most recognizable and celebrated leaders for more than seven decades after that Christmas, the Queen demonstrated how to keep one's Christian faith personal, private, inclusive and compassionate while serving in a global, public role under intense scrutiny from virtually every sector. . . .
But the Queen's faith was more than the product of polite deference to historical tradition. Throughout her reign, she articulated the importance of her faith and recommended it to her subjects.
"For me the teachings of Christ and my own personal accountability before God provide a framework in which I try to lead my life," she said in 2000. "I, like so many of you, have drawn great comfort in difficult times from Christ's words and example."
In 2002 the Queen endured a painful year of personal losses with the deaths of her sister, Princess Margaret, and the Queen Mother. In her annual Christmas address that year, she spoke of how her faith had sustained her.
"I know just how much I rely on my own faith to guide me through the good times and the bad," she said. "Each day is a new beginning. I know that the only way to live my life is to try to do what is right, to take the long view, to give of my best in all that the day brings, and to put my trust in God."
Faith recognized
A recent BBC News story interviewed four Irish Christian leaders who described how clearly Queen Elizabeth's personal faith was recognized in a land where the monarchy was by no means loved by all.:
The leader of the Catholic Church in Ireland, Archbishop Eamon Martin, said that it had always been very clear to him that Queen Elizabeth II was a woman of deep personal faith, particularly through her public speaking.
"She was unafraid to be a strong, personal and courageous witness to the teachings of Christ," he said. . . .
He said that he was extremely grateful for the efforts she made in crossing "safe boundaries" and interacting with the Catholic Church, noting she had met five different popes during her reign.
"That, to me, shows that she wanted to show that she was not in anyway narrow in her understanding of her Christianity, she was prepared to accept and support all of those within the Christian faith, and outside," he added.
The Anglican Journal quoted from a statement by Archbishop of Canterbury Justin Welby. He said:
As a faithful Christian disciple, and also Supreme Governor of the Church of England, she lived out her faith every day of her life. Her trust in God and profound love for God was foundational in how she led her life – hour by hour, day by day.
Prime Minister Justin Trudeau has announced a federal holiday on the date of Queen Elizabeth's funeral, September 19. BC Premier John Horgan has also declared it a day of mourning.