Canada will celebrate its 150th year as one of the world's most blessed countries. An incredibly diverse and hard-working population has transformed our expansive geography of plentiful natural resources into one of the world's most wealthy societies.
But our forbearers also colonized the original inhabitants and discriminated against women, social minorities and various groups of newcomers as they arrived and settled. The story of Canada's first 150 years, when accurately retold, is more than a list of accomplishments; it's also a story of communities struggling to construct more just social systems. And Christians played a hugely important role, sometimes hindering, often leading, these social struggles.
This is especially evident in the turbulent history of health care in Canada.
Health care: A badge of honour
Public health care is often held up as a distinguishing feature of being a Canadian – a badge of honour that differentiates us from American relatives and friends. Former Saskatchewan Premier Roy Romanow once called medicare "a defining aspect of our citizenship." 
Faith communities have been involved in the provision of health care services in Canada since the mid-17th century. The country's earliest health care institution, the Hôtel-Dieu de Québec, was founded by the Augustines Hospitalières in 1639. Many other religious groups comprised especially of religious women and Christian laypersons have been in the forefront of every effort against disease that this country has known.
Churches recognized that, "If one member suffers, all suffer together with it; if one member is honoured, all rejoice together with it" (1 Corinthians 12:36). Jesus' ministry includes many healing stories (Matthew 8:16-17; John 9:1-3; Matthew 25:36; John 10:10). The churches saw human beings as images of a God of life who desired healing and health of not only the body, but also of the mind and soul. This was described by the churches as "holistic" ministry, the realization that, "Your faith has made you whole" (Mark 10:52). 
The purpose of the Christian life was to imitate this Jesus who "went about doing good and curing all" (Acts 10:38). And so many churches attempted this same ministry, which included both these aspects of healing. Therefore, churches became providers of health services as well as social justice advocates who attempted to influence policies to improve health care.
Hospitality tradition
While many people of faith pushed hard for the national medicare program that was realized in the early 1960s, some of us also initially opposed the idea. 
Both the Methodist and Presbyterian churches had operated hospitals since the end of the 19th century, often as part of their medical missionary work in isolated communities. The first Salvation Army maternity home was opened in Saint John, New Brunswick, in 1898, a precursor to the Grace Hospitals. The Lutheran church began a tradition of caring for the elderly with the founding of St. Paul's Home in Melville, Saskatchewan. in 1926.
Until well into the 20th century, society did not demand that the state play a preponderant role in the delivery of health care services, often leaving that role to charitable, and specifically religious, organizations. 
When in 1942 Prime Minister Mackenzie King established a committee to study the possibility of national health insurance, several Christian communities were concerned with the possible implications for their institutions.
At that time, for example, Catholic religious sisters were responsible for 34 percent of all hospital beds and 42 percent of nursing schools in Canada. The official history of the Catholic Health Association of Canada explains that such possible state encroachment was feared for two reasons: "The Church was prone to see the spectre of socialism lurking behind such interventionist policies" and "the Church was intent on defending its traditional status in a country in the throes of a veritable revolution of social policy."
Many church bodies (including the religious sisters) eventually publicly advocated for medicare. By 1952 and again in 1954, the General Council of the United Church called for the establishment of a "National Health Insurance Program." Next year, the Anglican Church's General Synod urged the federal government to "consider ways and means of providing comprehensive health care for all Canadians."
Making medicare
An iconic figure in Canadian health care history was Tommy Douglas, a Baptist minister in Saskatchewan who remains, for many, the epitome of the Social Gospel tradition. He was elected leader of the first social democratic government in North America. When they passed a health insurance plan for Saskatchewan in 1962, a contentious Doctors' strike lasted 23 days.
Douglas described the relation of faith and politics in this way:
How do you talk to a man about saving his soul if he's got a toothache? Or worse, if he's got a child that needs medical care and can't get it? Or the landlord's going to put him out of the house because he hasn't got any money to pay the rent? Are you going to be able to get him concerned about his soul? Sure, you have to be concerned about people . . . Jesus was. [. . .] Christian religion and democratic socialism were part of the same thing . . . that you were out to build a New Jerusalem.
Prime Minister John Diefenbaker (also a Baptist) asked a law school classmate (the Chief Justice of the Saskatchewan Court of Queen's Bench who served on a Catholic hospital board and who initially was wary of medicare) to lead a Royal Commission on Health Services.
Many of the churches presented to Emmett Hall, and his June 1964 report surprised by calling for much more than a national health insurance program. Hall recommended a prescription drug plan; free dental care for children, expectant mothers and those on welfare; eye care and glasses for children; organized care for physically and mentally handicapped children; hospital insurance for mental and TB patients; and more. 
The Canadian Medical Association slammed Hall's proposals (after all, four million Canadians were then enrolled in doctor-sponsored insurance plans) and Alberta Premier Ernest Manning scoffed, "Next you'll be proposing grocerycare."
In one of their first ecumenical justice experiences of working together for change, nine church denominations organized a three-day conference of 250 people in November 1965 at Ottawa's Château Laurier Hotel. They supported Hall's recommendations, and led education sessions in the pews. Canada's Medicare Act (1968) and later the Canada Health Act (1984) were seen as major victories.  
By 2000, a half-dozen churches established the Ecumenical Health Care Network (EHCN), eventually housed in the Canadian Council of Churches. Briefs were prepared and submitted in defense of medicare to the Kirby Commission in 2001, and bulletin inserts were used in congregations to explain opposition to privatization, the need for pharmacare and home care, and how to decrease wait times.
In 2002, the EHCN brought more than 100 church leaders to a forum on Parliament Hill, where speakers like Sr. Nuala Kenny insisted that "the health care encounter is a place of moral meaning." When Roy Romanow released his Commission's report that November, called Building on Values, the churches knew their voice had been heard and understood. Its first recommendation was exactly that of the churches – for Canada to adopt a "Health Care Covenant."
The nine elements of the Covenant, although worded slightly differently than Romanow's articulation, unabashedly borrowed from the EHCN's brief. It was also interesting to note how Romanow echoed the Health Charter for Canadians proposed 40 years previously by Emmett Hall, and discussed by the churches at the 1965 Château Laurier conference.
What must we do?
In order to maintain and improve public health care for Canadians, the voices of faith communities still need to be heard. We have learned that speaking together enhances the development of content and the acceptance of our views by politicians – yet, a decade ago the EHCN ceased to garner church interest. It no longer exists.
In 2017, the federal government will consult Canadians on what needs to be included in the first-ever national poverty reduction strategy. Since health care is among the most redistributive programs in Canada's social policy mix, anyone interested in seeing poverty and inequality reduced must call for medicare to be defended, improved and coverage expanded.
The debate on physician-assisted death raises acute moral dilemmas as to whether medical practitioners can refuse to participate. The churches have proposed ways to reduce wait times, bring in pharmacare and avoid parallel private medical systems "for those with deeper pockets" – but if faith communities no longer advocate together for these concerns, the moral voice in these debates will be lessened. 
Janet Somerville, the former General Secretary of the Canadian Council of Churches who presented the EHCN brief to Mr. Romanow, once said that "Medicare can be the Good Samaritan parable writ large, with all of us getting to be that Samaritan of whose action Jesus said, 'Go and do likewise.'"
Canada's 150th birthday is a good moment to "do likewise!"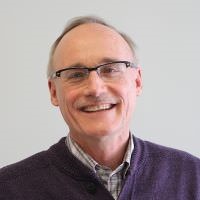 Joe Gunn is the Ottawa-based executive director of Citizens for Public Justice (CPJ), a member-driven, faith-based public policy organization focused on ecological justice, refugee rights and poverty elimination.
In 2006, the Canadian Council of Churches published a book on the role of Christian faith communities in the promotion of health care in Canada. The author's contribution was an essay entitled, "Charter and Covenant: The Churches and the Struggle for Public Health Care in Canada."