Over the past few decades, Christians have fought hard to protect vulnerable people in Canada, at the beginning and end of their lives – unfortunately without much success.
We now have the most 'liberal' abortion law in the world (which means no protection whatsoever until birth) and have opened the door to euthanasia. The euphemistic acronym MAiD (Medical Assistance in Dying) should really be MAiS (Medical Assistance in Suicide).
Nonetheless, to their great credit, evangelicals, Catholics and some faith-friendly non-profits continue to fight the good fight, especially with regard to euthanasia, where the government has not yet slipped as far around the bend as it has with abortion.
There is action on several fronts.
Conscience Rights Bill
Alex Schadenberg, executive director of Euthanasia Prevention Coalition, recently told his followers that a significant private member's bill may soon be debated in Parliament. He began his February 5 blog post ('Canadian Parliament to debate conscience rights bill') with these words:
On October 31 I wrote that Canadian MP, David Anderson, sponsored a bill to uphold conscience rights of health care professionals – Bill C-418 –  to protect conscience rights for healthcare professionals in Canada.
Bill C-418 will be debated by Parliament in the near future.
Bill C-418, an act to amend the criminal code (medical assistance in dying) makes it an offence to intimidate a medical practitioner, nurse practitioner, pharmacist or any other health care professional for the purpose of compelling them to take part, directly or indirectly, in the provision of medical assistance in dying.
The bill also makes it an offence to dismiss from employment or to refuse to employ a medical practitioner, nurse practitioner, pharmacist or any other health care professional for the reason only that they refuse to take part, directly or indirectly, in the provision of medical assistance in dying.
Go here for more. (Schadenberg will be presenting the film Fatal Flaws: Legalizing Assisted Death in Vancouver this Friday; see below.)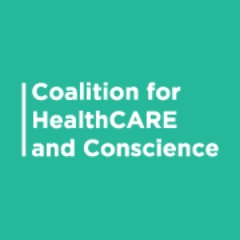 The need for Bill C-418 follows from legislation passed by the Liberals a couple of years ago. The Coalition for HealthCARE and Conscience is mobilizing physicians and other medical practitioners who object to physician-assisted suicide. Their view is that Bill C-14, passed by the federal government June 17, 2016, "legalized physician-assisted suicide across Canada."
They say:
While we are heartened that Bill C-14 included some conscience protections for Canadians, these protections did not go far enough to protect health care workers across Canada.  
Canadian healthcare providers and workers are now susceptible to violations of their conscience rights.
Members of the Coalition include these groups:
* Evangelical Fellowship of Canada
* Canadian Catholic Bioethics Institute
* Christian Medical and Dental Society of Canada
* Canadian Federation of Catholic Physicians' Societies
* Canadian Physicians for Life
* Catholic Archdiocese of Vancouver
* Catholic Archdiocese of Toronto
* Catholic Health Alliance of Canada
* Catholic Organization for Life and Family
* Salvation Army
Limit access to MAiD
Julia Beazley, director of public policy for the Evangelical Fellowship of Canada (EFC) wrote January 28 to the new Minister of Justice, David Lametti (who recently replaced Vancouver MP Jody Wilson-Raybould), both to congratulate him, but also to raise key concerns related to potential increased access to MAiD and on the importance of maintaining current prostitution laws.
Following is the portion related to MAiD:
We are very concerned about any expansion of access to Medical Assistance in Dying (MAiD). As the reports of the Canadian Council of Academies indicate, expanding access to mature minors, to individuals for whom mental illness is the sole underlying medical condition, and by advance request  are very complex and controversial, and lack agreement within the medical community.
We urge you to retain the eligibility restrictions on MAiD as essential safeguards. We note that in the Carter decision, the Supreme Court of Canada adopted the conclusion of the trial judge that:
. . . the risks inherent in permitting physician-assisted death can be identified and very substantially minimized through a carefully-designed system imposing stringent limits that are scrupulously monitored and enforced. (para. 105)
These stringent limits scrupulously monitored and enforced are crucial. Protecting vulnerable Canadians is of the utmost importance.
The EFC opposes all euthanasia and assisted suicide. However, in a context in which these practices are legal, we advocate for stringent safeguards to provide the strongest possible protection for vulnerable Canadians and to minimize the potential for abuse.
Go here for the full letter.
Concern about new Justice Minister
Schadenberg is not optimistic. His January 22 comment – 'Canada's new Justice Minister is radically pro-euthanasia' – noted:
I am concerned about the expansion of euthanasia to children in Canada.
On January 16, Prime Minister Trudeau indicated his intention to expand Canada's euthanasia law when he appointed David Lametti as Justice Minister.
After the release of the Council of Canadian Academies (CCA) reports on the expansion of euthanasia in Canada to include children, psychiatric conditions alone and incompetent people who previously requested euthanasia, Justice Minister Jody Wilson-Raybould stated that no changes to the law were coming. It seems likely that Lametti was appointed to expand the law.
Lametti voted against Bill C-14, the bill that legalized euthanasia in June 2016, because he thought that the law was too restrictive and thus unconstitutional.
Go here for the full comment.
ARPA initiatives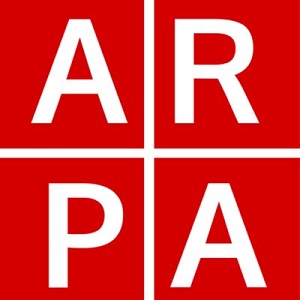 Euthanasia has also been a priority issue for ARPA Canada (Association for Reformed Political Action) over the past few years. Here is the timeline they have posted:
2015: ARPA intervened in Carter v. Canada, the landmark Supreme Court case which struck down the prohibition on assisted suicide.
2015: ARPA produced a paper showing the government that their legislative options included affirming a total ban of euthanasia.
2015: ARPA  engaged in direct lobbying on Bill C-14, which amended the Criminal Code to legalize physician-assisted suicide.  The Hill Times recorded ARPA Canada as having the top number of Parliamentary lobby meetings on this issue in December 2015.
2016: ARPA Canada presented to the House of Commons Standing Committee on Justice, urging Parliament to protect all human life from the dangers of legalized assisted suicide.
2016-2017: ARPA created the video documentary series Ending Suffering: The Palliative Care Alternative
2018: ARPA updated its policy report on Assisted Suicide & Euthanasia
2019: ARPA Canada applied for, and was granted, intervener status in the Lamb case.
Go here for their January 28 assessment of the Council of Canadian Academies massive report on assisted suicide.
Hydration and nutrition
The Catholic Bishops of BC and the Yukon released a Statement on Hydration and Nutrition January 31. In part, it said:
This brings us to an issue that raises a serious question for the faithful: may we ever stop providing food and water to someone who is very sick or who is dying?
Under all ordinary circumstances, we should always provide patients with food and water.  This is the case whether they can feed themselves or not.  Being helped by others to eat and drink is a normal part of the human experience, one that starts for all of us when we are babies and continues for many of us when we are disabled, sick or dying.
Go here for the full statement.
A February 1 article by Agnieszka Ruck in The B.C. Catholic pointed out that 'Hospital chaplains welcome statement on care of dying':
Hospital chaplains in Vancouver are welcoming a statement from B.C. and Yukon bishops on the need to provide food and water for the ill and dying.
"On the last days, when they are about to go, I have had a few people ask if they should keep on feeding" a family member on their death bed, said Deacon Richard Podgurski, who visits hospitals on the North Shore.
He answers these occasional questions with compassion and defers actual advice on nutrition and hydration to the nurses and doctors on staff. But the moral answer to this difficult issue is one he is looking forward to reading from Archbishop J. Michael Miller, CSB, and the six other bishops who signed a new letter on the issue.
Go here for the full article.
Paul Schratz, editor of The B.C. Catholic also wrote about the statement February 1, in a biting comment titled 'Dehydration death is still a thing.' It began:
In a country where you now can just kill off patients and assisted suicide accounts for four per cent of deaths on Vancouver Island, the notion of starving someone to death seems outdated and irrelevant.
But the B.C. and Yukon bishops' statement on hydration and nutrition is as necessary today as ever.
Go here for the full comment.
Dementia Villages / Alzheimer Café
In case one gets the impression that the church is all talk and no action, here are a couple of recent developments related to end of life care:
Dementia Villages
Providence Health Care (which runs St. Paul's, Mount Saint Joseph and many other hospitals and residences) plans to build two publicly-funded dementia villages in BC. A January 31 article in The B.C. Catholic described those plans:
The Catholic non-profit health care society announced last year it would open a publicly-funded dementia village, inspired by a successful model of care in the Netherlands, on the former St. Vincent's Hospital site in Vancouver.
Less than a year later, Providence announced it is transforming a wing of Holy Family Residence into an adapted dementia village, electing to offer this specialized care now instead of waiting until a new facility is built. . . .
Meanwhile, plans are still trudging along to build that dementia village a few kilometres away, on the old [St. Vincent's] hospital site at Heather Street and West 33rd Avenue.
Jo-Ann Tait [Providence corporate director, seniors care and palliative services] also announced plans are underway to open a publicly-funded dementia village in Comox, where St. Joseph's Hospital is set to be transferred to the hands of the newly-created Providence Residential and Community Care Services Society this April.
Go here for the full article.
Alzheimer Café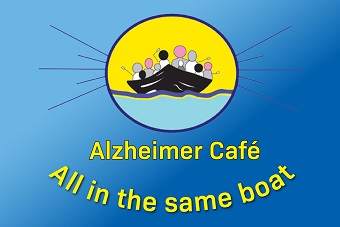 First Baptist Church regularly hosts an Alzheimer Café:
Alzheimer Café is a gathering place for persons with dementia, their families, the caregivers and other interested parties. It is a place to come together to learn from each other on how to deal with the illness. We provide a safe, supportive, educational and social environment.
The next Alzheimer Café is this Saturday, (February 9) from 2 – 4 pm.
For more on the concept which was introduced by Gemma Jones in a series of seminars and workshops last April, go here.
Fatal Flaws
A relevant new film will be showing at John Paul II Pastoral Centre his Friday (February 8). Organizers say this:
Are laws allowing euthanasia and assisted suicide leading society down a dangerous path?
This is a screening of the documentary, Fatal Flaws: Legalizing Assisted Death. A thought-provoking journey through Europe and north America to ask one of the most fundamental philosophical questions of our time: should we be giving doctors the right in law to end the life of others by euthanasia or assisted suicide?
Another event just took place last night, but it may still be possible to follow up on it. Stephanie Grey of Love Unleashes Life spoke at St. Francis of Assisi Catholic Church in Vancouver on Assisted Suicide: Communicating with Clarity and Compassion. Though she lives in Metro Vancouver, she has given over 800 pro-life presentations around the world and in 2017 she presented at Google headquarters. Keep your eyes open for future presentations and check out her website.