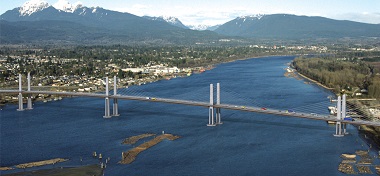 In May 2017 Peter Biggs embarked on a major survey of Christianity in each of the municipalities from West Vancouver to Chilliwack. These 'Snapshots of Faith' were published first in The Light Magazine and have been re-posted on Church for Vancouver.
Following is the second of a two-part assessment of his overall impressions; go here for part one.
Having been a local church pastor for 20 years, I had always longed to see a unified and missional body of Christ impacting areas multi-congregationally. The opportunity to spend a whole month of investigative journalism in a municipality, and then be given the centre four pages of The Light Magazine was remarkable! We began with Maple Ridge/Pitt Meadows and finished with the Langleys.
Ministerials
The presence and health of a city-wide ministerial is a measure of inter-church connection and collaboration. Our municipalities have striking differences in every area; this is one. Some municipalities have warm cadres of pastors who meet monthly – the majority of whom are 'evangelical.'
Many ministerials report a de-emphasis on large city-wide events (although many still happen) in favour of loving and supporting each other and praying for their cities.
A few cities have changed the ministerial from a pastors' gathering to a Christian Leaders' Network. That is, widening to welcome leaders in business, education and ministry as well as pastors. This appears to result in fewer pastors attending. Reasons for this are not clear.
Although hard to measure, it appears municipalities with a weak or non-existent ministerial have less impact on their area. Another observation of Lower Mainland ministerials is the lack of participation by leaders of larger churches.
Rise of mega-churches
There are now about 10 evangelical churches that have thousands in weekly attendance. They include Westside, Tenth and Broadway in Vancouver; Willingdon in Burnaby; Village in Surrey and Langley; and Northview in Abbotsford,. There are numbers of other thriving churches that are growing to over a thousand and planting second and third new campuses.
Why are these churches so apparently successful? On a human level, they all operate with a level of excellence in all areas: they are welcoming and aesthetically pleasing, the giftedness of public ministry is top-notch, the worship engaging and the preaching powerful.
The 'message' in all these churches is conservative, and uncompromisingly biblical – the preaching is often expositional (teaching tied closely to the biblical passages). Preachers are excellent orators who are very authentic and 'wear their hearts on their sleeves.' Although the message is counter-cultural, its application is challenging, uncompromising and seemingly very effective.
Muliti-ethnic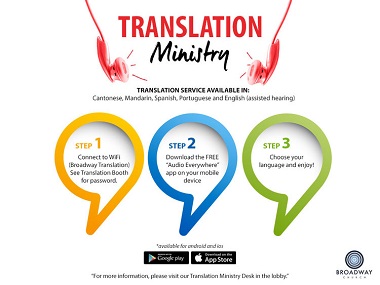 Broadway Church's senior pastor Darin Latham encapsulated this: "We have been known as a 'destination church', but now 50 percent of our congregation is local, and very multi-ethnic" he says.
These 'neighbourhood churches' have come to reflect the neighbourhood demographic (multi-ethnic). Bigger churches offer translation services. Buildings are rented to two or more other ethnic congregations which usually meet Sunday afternoons. Most schools are rented in neighbourhoods to small, often ethnic churches.
An exception to this is ECBC (Evangelical Chinese Bible Church) in south Burnaby, off Marine Way, where there are no residential communities nearby. A mostly Mandarin-speaking church, senior pastor George Wong said, "People attend from all over the Lower Mainland." The church saw 180 people converted in 2017.
Social need ministries
In every city, pastors report the increase of social need. Homelessness, which includes the sad spectacle of sidewalk tents, poverty and drug use are present in most Lower Mainland cities. Christian ministries along with churches are playing a pivotal role in helping the marginalized with an impressive range of services.
Nowhere is this so starkly seen as in the Downtown Eastside of Vancouver (with UGM, Salvation Army and a host of smaller organizations). It is incredible what is done in the name of Jesus!
Encouragements
On a personal level, there have been many! I met, interviewed and caught the heart of dozens of key Christian pastors and ministry leaders. They are faithful, real, humble and hardly any take themselves too seriously.
One such young ministry leader (a Regent College grad) stood out to me. She had chosen to live near the Downtown Eastside to effectively and authentically serve in her storefront ministry . . . sacrificial.
To read individual city snapshops of faith, go here.
Peter Biggs has more than 20 years experience as a local church pastor, and has also been a keen networker among Lower Mainland Christian leaders.