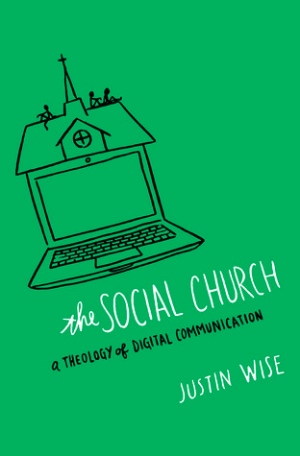 Shortly after starting my own business and becoming saturated in social media, I realized just how critical social media is for churches. In an effort to learn more, and gain resources to help equip my own church, I started doing some research. I quickly came across the The Social Church by Justin Wise. In anticipation of the book's launch (which took place this week), I contacted Justin for an interview. 
Jane Halton: Please tell our readers about your new book. 
Justin Wise: The book is finished! It's about why and how church leaders need to take social media seriously. It seeks to convince social media holdouts that it's a crucial part of churches discipleship and organizational structure moving forward. It's really meant to give church leaders a conversation starting point around social media and bridge the gap between digital immigrants and digital natives.
JH: What do you think is the most important thing for churches to know about social media?
JW: First and foremost, it's not going away. It's the elephant in the room right now in so many churches and the sooner church leaders choose to engage in social and understand how it integrates into their context the better off they'll be. Not to be doom and gloom, but if churches ignore social it will not end well for them.
Increasingly our culture is moving more and more online in terms of how we communicate, how we make purchases, how we learn, and churches need to understand how a new media culture communicates and adapt our gospel message to the culture.
JH: What is the biggest mistake you see churches do with social media?
JW: Number one, obviously, is not participate. I believe in the next five to 10 years social media will become as commonplace as a phone line. Every church has a phone, every church has a website, and I believe social media is and will continue to be a prominent connection line between potential and current members and the church itself.
The next mistake is when churches are active on social media, their social channels turn into a digital bulletin board. Basically, it turns into a stream of spam; no one likes spam. So when churches do engage in social media, they may promote a few events or ask people to donate or show up at a church service, but nearly every church lacks an engagement strategy with their online community. The churches that are on social are typically just pumping out content and not interacting with their community.
JH: Any tips for resistant churches?
JW: Try and think of social media as the new 'greeter.' Nearly every church that you or I would go to on the weekend would have some sort of greeter or usher or hospitality team; something that says "Hey, new person! Hey, regular attender! We're glad you're here!" 
Social media, I believe, is the new greeter for churches. It's a relational connection point for church leaders to engage with their community members and people searching for a church home. There's no drawbacks to using social media. There are only negative consequences for not using it.
Many churches are resistant towards social because they believe it is extra work. Having come from a ministry background, I know how stretched people in ministry are for time and resources. Yet the cost for not engaging in social is and will continue to be greater than the cost of investing in it with time energy and resources.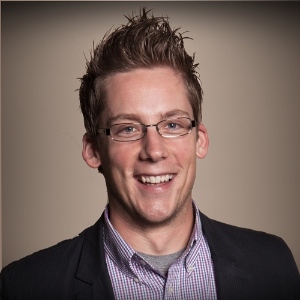 Justin Wise is focused on showing businesses, organizations and individuals how to get results from their social media content. As the CEO/Founder of the Wise Group, Justin created Think Digital Academy, a social media coaching program designed to help participants build bigger online audiences and influence them to take action. He speaks on the topic of social media strategy at national conferences such as the NRB Research Symposium, CLA Internet & Ministry Technology Summit and the Nonprofit Leadership Academy. Justin is also a KAIROS continuing education faculty member at Luther Seminary. Justin received his Master of Divinity from Bethel Seminary while working at the largest Lutheran church in the country, Lutheran Church of Hope. He has served as the executive director for the Center for Church Communication and teaches public relations as an adjunct professor at Drake University. Justin lives in Des Moines, Iowa (by choice) with his wife and two children.