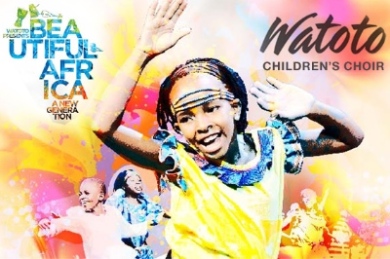 Welcome to Canada! Shortly after the Watoto Children's Choir began their six-month tour of Canada on Vancouver Island last month, thieves stole more than $6,000 worth of donations and iPads from their tour bus. The choir of orphaned children from Uganda was surprised and shocked at the theft, which took place following a concert in Nanaimo.
Laura Kane of The Star said nine year old Catherine Onyango was heartbroken, because the money "was going to the villages, to rescue other children, to get them food and clothing and medicine, It's important to me because before I came to Watoto, I didn't have much food to eat every day."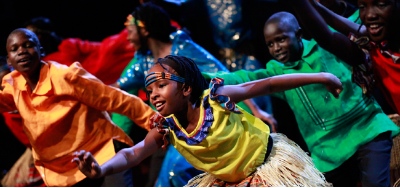 Heartbroken, but not bitter. Asked if she had anything to say to the thieves, she replied, "I would pray that God forgives them because they don't know what they are doing."
I'm not sure what, if anything police have recovered, but Metro Vancouver residents have several opportunities to see the choir, and to help make up for the thieves' nasty surprise, Watoto has already had one nice outing on the Mainland, when they came over to sing O Canada at a Canucks game January 26. 
The kids are kept busy while they're in Canada! They're back in Vancouver for several performances, beginning Thursday. See below for links to shows at Trinity Baptist, Tenth Church, Valley Church and Glad Tidings. There are more shows around the Metro Vancouver area next week, also listed on the Church for Vancouver Events calendar.
Centering Gospel Between Church and Culture
Don (D.A.) Carson is the key player in what looks to be a stimulating Centering Gospel Between Church and Culture conference, this Friday and Saturday (February 7 – 8). It "seeks to engage The Gospel Coalition, out of which theologians like [Tim] Keller and Don Carson are working, with the question; 'What precisely is the Gospel, and how do we maintain its priority in respect to Church and Culture?'"
Carson is a leading conservative (Reformed) evangelical theologian. A founding member of The Gospel Coalition and a professor of New Testament at Trinity Evangelical Divinity School in Illinois since 1978, he has significant ties to this area. He pastored a church in Richmond before heading off to Cambridge to complete a PhD, then returned to Northwest Baptist Theological Seminary before moving on to his current position.
Northwest, a founding member of ACTS Seminaries on the Trinity Western campus, is sponsoring this conference. (Though it takes place at Southridge Baptist Church in Langley.)
 Several well-respected local scholars will take part in the event as well. 
Family Ministry Conversation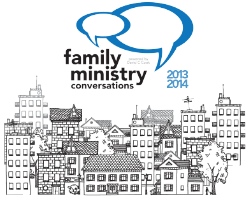 I don't know too much about this one, but it sounds like a fairly big deal. Sponsored by David C. Cook, Family Ministry Conversations have been taking place in major cities across North America since last September, and will carry on into March. Ours takes place at Willingdon Church this Friday (February 7).
The plan: "Join ministry leaders in your area and participate in a series of conversations about family ministry in both the local church and in the homes of our children and students. Discover fresh ideas and approaches to ministering to parents and families, while also networking with other leaders about 'what is working' in your specific region in order to respond in confidence."
Feb 2014
Shifting Sands: Israel in a Changing Middle East
– February 3, 2014 at 7:00 pm - 9:00 pm
Measure For Measure
– February 3, 2014 - February 8, 2014 at 8:00 pm - 10:30 pm
C2C Network: Ed Stetzer on 'Transformational Culture Building'
– February 5, 2014 at 9:30 am - 4:00 pm
Business By the Book: Esther De Wolde
– February 5, 2014 at 12:00 pm - 1:00 pm
Jeffrey Greenman: Dying With Dignity - Negotiating the Moral Debate on Assisted Suicide
– February 5, 2014 at 4:00 pm - 5:30 pm
Jennifer Roosma: Blessed are the Peacemakers - Israel Info Session
– February 6, 2014 at 12:30 pm - 1:30 pm
Missions Fest 2014 Debrief
– February 6, 2014 at 7:00 pm - 9:00 pm
TWU hosts D. Martyn Brown for 16th Annual Mel Smith Lecture
– February 6, 2014 at 7:00 pm - 9:00 pm
Watoto: Beautiful Africa - A New Generation
– February 6, 2014 at 7:00 pm - 9:00 pm
Centering Gospel Between Church and Culture
– February 7, 2014 - February 8, 2014 at All Day
Watchmen on the Wall Training BC
– February 7, 2014 - February 8, 2014 at All Day
Family Ministry Conversations
– February 7, 2014 at 9:00 am - 2:30 pm
Young Adult Conversation
– February 7, 2014 at 9:30 am - 3:30 pm
George MacDonald's 'The Light Princess': An Artistic and Theological Exploration of a Fairy Tale
– February 7, 2014 at 7:00 pm - 9:30 pm
Watoto: Beautiful Africa - A New Generation
– February 7, 2014 at 7:00 pm - 9:00 pm
Reading the Bible for All Its Worth (Mandarin Seminar)
– February 8, 2014 at 9:00 am - 3:00 pm
Watoto: Beautiful Africa - A New Generation
– February 8, 2014 at 7:00 pm - 9:00 pm
Andy Park and Travis Thuro
– February 8, 2014 at 7:30 pm - 9:30 pm
Watoto: Beautiful Africa - A New Generation
– February 9, 2014 at 10:30 am - 12:30 pm