Journey Home Community serves refugee claimants by providing housing, resettlement assistance and relational support. Following is the story of how Marleni Curi Gomez and her family were welcomed by Journey Home and how she is now helping with their ministry herself.
Marleni Curi Gomez spent an idyllic childhood in the countryside of Peru, until a terrorist group seized control of the region. Her parents fled with their six children to the city of Huancayo.
At 14, Marleni settled into her new life; then terrorism arrived in Huancayo. She moved to Lima, the capital of Peru, to live with her aunt, and her family was dispersed throughout the country.
Even today, she laments the end of her childhood: "From that moment we never lived together again as a family."
In Lima Marleni attended college, specializing in sales and marketing. It was there that she was eventually reunited with some of her family and held her first job. In 1990, Marleni was a victim of stalking and physical and mental abuse. From that abusive relationship, her daughter was born.
Marleni says, "When I tried to get help from my family or the police, they did not help. My father did not listen to me, and kicked me out of the house."
She tried to escape from her abuser many times and even after their relationship ended, he always found her through his connections and influence.
After completing her studies, Marleni worked as a bank credit counsellor, where she fell in love with a co-worker, her future husband. Finally, after being fired due to her stalker's violent behaviour and his threats on her co-worker's life, Marleni knew she had to flee.
With her future husband, she escaped to the United States, later returning to pick up her nine year old daughter.
Settling in Miami for 12 years, Marleni worked her way up to become a Spanish marketing director, married her former co-worker and gave birth to a daughter and a son. But the United States did not accept refugee claims based on spousal/physical abuse. She faced deportation, yet returning to Peru meant danger for her and her family.
In October 2012, Marleni and her family walked across the Canadian border. After eight hours of scrutiny, they were finally accepted as asylum seekers. With very little money, but having to pay for a hotel room, they quickly realized their dire circumstances. She called 911, and was referred to the Red Cross First Contact Program, eventually landing a short-term stay at a welcome house.
Marleni and her family then met Brad Kinnie from Journey Home Community who took them to one of the Journey Home welcome houses. The resident host met them at the door. She said to them, "Welcome to your home." Marleni felt a surge of joy and relief, thanking God for the provision that they received.
As Marleni recalls:
Journey Home Community provided my family with housing and food. They guided us how to use transit, the library, the food bank and other services . . . In addition, Journey Home supported us in applying for social assistance, helped us with immigration services and provided housing.
After a month Marleni and her family moved into a BC Housing unit, but continued to receive Journey Home settlement support, which is provided by donors.
Marleni's husband finally landed a higher paying position while Marleni took on a job in the evenings, splitting the care of their young children. Now they were able to afford the rent for their current home. Marleni is currently focused on learning English.
"In Miami, my work was in Spanish, and I did not learn a lot of English," she says.
She has also taken on marketing contracts, has coordinated community events and volunteers for Vancouver Foundation assessing project grants.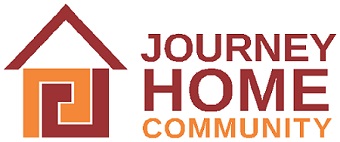 Marleni joined the Journey Home Community board of directors this year. She takes great delight in giving back to the community that welcomed her to Canada. "I took on this role to give back to the organization – in a more formal way."
Refugee issues are front and centre right now, with the Trump administration's (abruptly ended) policy of separating children from their families as they cross their southern border. For that and other reasons, many in Canada are calling for the end of the Safe Third Country Agreement with the United States, arguing that the U.S. is no longer a safe country for immigrants.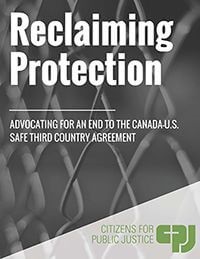 Citizens for Public Justice, a Christian organization "inspired by faith to act for justice in Canadian public policy," has produced a 14-page Reclaiming Protection document which makes the case for ending the Safe Third Country Agreement. It has also prepared a one-page FAQ on the same topic.
Journey Home executive director James Grunau recommends this article – Four myths about Canada's border crossings – for those concerned about whether our refugee policies and practices are too lax.
Journey Home encouraged its supporters to attend one or more of these events, all related to World Refugee Day, June 20:
* Celebrate World Refugee Day: June 19, Bob Prittie Metrotown Library, Burnaby. 
* World Refugee Day Information Fair: June 20, Vancouver Public Library. Journey Home was one of the agency exhibitors.
* The Invisible City [Kakuma]: June 20, Byrne Creek Community School
The World Evangelical Alliance has declared that the Sundays before and after World Refugee Day (June 20) should be observed as World Refugee Sunday (ie, June 17 and 24).