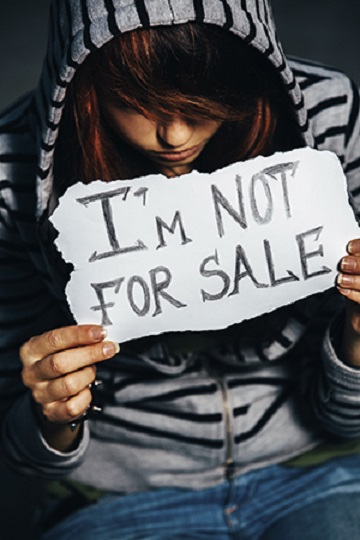 A peculiar thing happened in Vancouver when Canada's new prostitution law came into effect in 2014.
Instead of turning the efforts of law enforcement toward sex buyers, pimps and traffickers, as the law was intended to do, the exploitation of women has continued apace.
When the Supreme Court of Canada struck down Canada's old prostitution law in 2013, it did so largely because of the inherent risks of prostitution and the fact so few women who engage in it do so voluntarily.
"Whether because of financial desperation, drug addictions, mental illness or compulsion from pimps, they often have little choice but to sell their bodies for money," the court said in the Bedford decision.
"These are not people who can be said to be truly 'choosing' a risky line of business."
As a result, Parliament passed a new law directed at the men responsible for prostitution – the johns, pimps and traffickers – rather than those selling sex often under duress.
Unfortunately, even though police now have the tools they need to crack down on those who profit from selling women for sex, authorities are not taking action.
As police forces across Canada arrest johns, pimps and traffickers, Vancouver has been decidedly apathetic when it comes to enforcing the laws. In the new law's first two years, not one arrest was made for buying and selling women.
A demonstration at Vancouver City Hall last year drew a variety of groups and individuals demanding action.
Groups such as Vancouver Rape Relief and Women's Shelter, Resist Exploitation Embrace Dignity, and the Asian Women Coalition Ending Prostitution reminded Mayor Gregor Robertson that in 2009 he had signed Vancouver's Emancipation Proclamation, calling prostitution "violence against women and youth" and committing to work to end human trafficking and prostitution.
Vancouver feminist Jindi Mehat went before the Vancouver Police Board, which Mayor Robertson chairs, and called for police to go after those who are driving the demand for paid sex.
She pointed out the mayor had attended the Modern Slavery and Climate Change workshop in Rome in 2016. "The declaration you signed . . . committed to ending all forms of slavery including prostitution."
Valiant Richey: Buyers Beware
Some local individuals and groups are so tired of police inaction on prostitution-related crime that they're bringing in an expert on the subject. Valiant Richey, Senior Deputy Attorney for King County, Washington, will address the issue (Buyers Beware: Ending Commercial Sexual Exploitation) next Monday (October 16), at the Vancouver Public Library.
Richey has worked for five years in the Special Assault Unit dealing with cases of physical and sexual abuse of children and sexual abuse of adults. He coordinates Buyer Beware: A Partnership to End Commercial Sexual Exploitation and will share lessons in tackling the demand side of commercial sexual exploitation, as well as how the law is being enforced.
Lawyer Gwendoline Allison said the group, which sponsored last year's Buying Sex Is a Crime campaign, is concerned about the lack of enforcement of prostitution laws in a number of jurisdictions, including Vancouver, and wants to raise public awareness of the problem.
Allison noted Canada's prostitution law is due for a five-year assessment:
Before the review begins, we want to shed light on the seriousness of the purchase and exploitation of people in our community, the social harm that results from prostitution, the fact that women and children are most negatively impacted, and the inordinate toll it takes on the lives of Indigenous girls, youth and women.
The civic apathy on the subject is hard to understand. The Vancouver Police Department's own Sex Work Enforcement Guidelines recognizes that many are involved in sex work "as a survival mechanism, as result of drug addiction or mental health issues, or are otherwise vulnerable and marginalized." It says police will treat human trafficking as an investigative priority.
Yet there is no evidence this is taking place. Young women and girls are routinely being forced into prostitution in Canada, with Aboriginal women particularly vulnerable. Hundreds of the Aboriginal women killed in recent decades were prostitutes, many forced to be there by pimps or poverty.
It's time to end the lie that prostitution is simply a lifestyle choice women make freely. As Justice Beverly McLachlin wrote in the Bedford ruling, while some prostitutes "may fit the description of persons who freely choose (or at one time chose) to engage in the risky economic activity of prostitution . . . many prostitutes have no meaningful choice but to do so."
Pope Francis has called human trafficking "an open wound on the body of contemporary society" and a crime against humanity. The individuals trapped within it need our help, and targeting the johns and pimps responsible for their being there is the first step.
Details of Valiant Richey presentation:
Monday, October 16, 7 – 9 pm (doors open at 6:30 pm)
Vancouver Public Library, 350 W. Georgia Street
Event is free and open to the public, but registration is required. Please RSVP by clicking here.
Paul Schratz is responsible for the communications office of the Roman Catholic Archdiocese of Vancouver. This article is re-posted by permission. Twitter @paulschratz