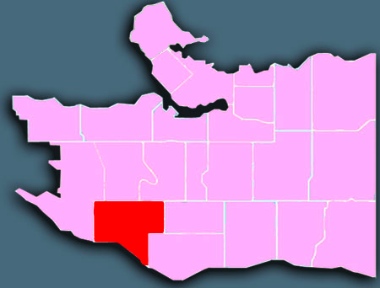 Over the next several months we will offer profiles of each of Vancouver's 22 areas (and UBC).
Kerrisdale is a very comfortable neighbourhood with many well-treed streets, featuring a mix of newer and older houses as well as a sizeable number of low- and mid-rise apartment buildings clustered around 41st Avenue. Well over 50 percent of people live in single detached housing, as compared to less than 20 percent in Vancouver overall.
Kerrisdale is in the southwest part of Vancouver, between 41st Avenue and the Fraser River, from Blenheim Street on the west to Granville Street on the east. (Many residents think of Kerrisdale as extending north to 33rd and a little bit further east into Marpole.)
Demographics
From the 2011 Census and the 2011 National Household Survey (comparative data for Metro Vancouver in parentheses).
Population: 14,735     under 18: 19% (19%)           aged 65+: 16% (13%)
Married/common-law: 49% (48%)    living alone: 11% (11%)        
Have kids at home: 45% (40%)     lone parents: 615     widows: 480
Mother tongues: ESL 46% (44%), Mandarin 12%, unspecified Chinese 10%, Cantonese 9%, Korean 2%, French 1%
Despite a reputation for being home to many seniors, the more typical demographic is a two-parent family with teenagers. Median household income is well above the city average. However, the number of poor households has grown rapidly since 2001. There is now a sizable pocket of older, low-income new immigrants, who have comparatively few services available to them.
History
The McCleery brothers arrived in 1867 to farm the area which is now a golf course bearing their name (south of Southwest Marine Drive, along the Fraser River). The name of Kerrisdale itself was supplied by a Mrs. McKinnon in 1905, when BC Electric Railway took over the commuter rail line built by Canadian Pacific Railway to supply workers from Vancouver to the thriving fish canneries in Steveston. When asked by the line's new general manager to name the tram stop at what is now 41st Avenue and West Boulevard, Mrs. McKinnon chose 'Kerry's Dale' after her family home in Kerrydale, Scotland.
In 1908 the area was incorporated into the new municipality of Point Grey and, as the geographic heart and transportation hub of the city, it naturally became its political centre. The original city hall stood on the present site of Kerrisdale Centennial Park. One of the architectural landmarks of Kerrisdale's coming-of-age is Ryerson United Church, just west of Arbutus on 45th Avenue, built in the Gothic Revival style.
Voters in the municipalities of Vancouver, Point Grey and South Vancouver approved amalgamation of the three communities October 17, 1928. On January 1, 1929, Vancouver's southern boundary became the Fraser River rather than 16th Avenue. The population of Vancouver grew by 50 percent, making it all of a sudden the third largest city in Canada. (An interesting side note is that a map showing the proposed boundaries of Burnaby in 1891 included all of South Vancouver and Point Grey.)
Notable features

The Kerrisdale Arena these days provides a useful amenity for a quiet upper middle class neighbourhood, as an ice rink during the winter and a 'bounce house' for young children during the summer. But in its prime, the arena hosted some rowdy and cutting edge concerts. Chuck Davis noted in his History of Metropolitan Vancouver:
June 27, 1957: DJ Red Robinson hosted Vancouver's first rock 'n' roll concert as Bill Haley and the Comets blew 'em away at Kerrisdale Arena. An estimated 6,000 fans screamed for more. The review the next day in The Vancouver Sun described the concert as "the ultimate in musical depravity."
Just a couple of months later, a riot nearly erupted at the arena when fans mobbed Little Richard. Other stars who performed there include Frank Zappa, The Clash, Peter Tosh and Motorhead – the latter eliciting noise complaints which spelled the beginning of the end for concerts at the arena. The full name of the arena is the Kerrisdale Cyclone Taylor Arena. Fred 'Cyclone' Taylor led the Vancouver Millionaires to Vancouver's only Stanley Cup, back in 1915.
ARCA and ARKS: ARCA: Arbutus Ridge Community Association has been formed to respond to the Arbutus Ridge/Kerrisdale/Shaughnessy (ARKS) Community Vision, which was developed in 2005 by people who live and work in ARKS, with the assistance of city staff. ARCA is clearly concerned that "the city is making massive changes to our area!"
The Vancouver Courier was once known as The Kerrisdale Courier. "When I started as a sales person in 1975 it was already the West Side Courier," said former Vancouver Courier publisher Peter Ballard . . . "But it was still always referred to as the Kerrisdale Courier. That's how deeply rooted it was in the community."
Churches
Granville Chapel; Morningstar Church; Ryerson United; St. Faith's Anglican; St. Stephen's United (Kerrisdale Presbyterian; Vancouver Taiwanese Presbyterian; Knox United; St. Mary's Anglican, and St John the Apostle Catholic are all just north of 41st Avenue, which technically puts them in Arbutus Ridge.) See map.
Further information

* The Courier did several articles on Kerrisdale as part of a year-long series of articles on Vancouver neighbourhoods in 2013/2014.
* The City has a Kerrisdale page.
* Approved by City Council in 2005: ARKS (Arbutus Ridge / Kerrisdale / Shaughnessy) Community Vision
* ARCA: Arbutus Ridge Community Association
 * Kerrisdale Business Association focuses on Kerrisdale Village, surrounding 41st Avenue and West Boulevard.