Three local groups have developed an important new resource for churches that want to support their neighbours.
A Table for All is a 90-page "toolkit for community meals in a framework of food justice." 
Karen Giesbrecht and Winston Green of the Union Gospel Mission (UGM) church relations department and Planted Community Food Network – which have cooperated with Christ Church Cathedral – outline some of the impetus behind the project, and then describe the toolkit itself.
COVID-19 effect
COVID-19 has turned our world upside down, exposing new vulnerabilities and putting some people at risk of food insecurity who were not previously in need of food or financial aid.
Before the pandemic, an estimated one in 10 households in British Columbia were experiencing inadequate or insecure access to food due to financial constraints. (Go here to see the full 'Affordability of Healthy Eating in BC' infographic.)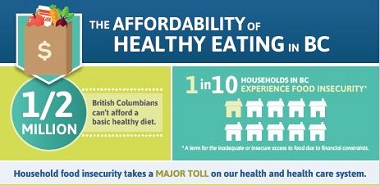 The ripple effects of the pandemic are driving those numbers higher here and around the world. Food programs across the Lower Mainland are reporting steady increases in usage each week, and Food Secure Canada estimates that food insecurity in Canada will double by the end of this year.
COVID-19 has also made all of us painfully aware of our hunger for connection and safety.
Church response
So, how are Vancouver churches responding to this physical and spiritual hunger that have always been present but are now much more acute? 
Many supportive programs had to close because their facilities were not suitable under COVID-19 restrictions, or they were not certain how to mitigate risks to their staff, volunteers and guests. This left our vulnerable neighbours even more vulnerable.
Beyond the Downtown Eastside, the majority of free community meals are held in churches, and regrettably more than half of these meals are currently suspended.
Opioid crisis
One manifestation of this lack of support is that more drug users died in British Columbia in May of 2020 than in any other month in our history. Approximately 170 people died of suspected illicit drug toxicity in May (nearly double from the same month last year) according to the BC Coroners Service.
Although addictions have many roots, COVID-19 has made the opioid crisis worse. As Daphne Bramham reports in the Vancouver Sun, "The root causes of addiction are myriad and have been exacerbated by the very thing that has kept us safe from COVID – physical distancing."
Bramham points out that many who are at high risk for illicit opioid overdose (especially men ages 19 – 49) have been dying because of increased isolation and thus "It's resulted in more people all across the province and country using and dying alone in their homes". 
Maps and resource guides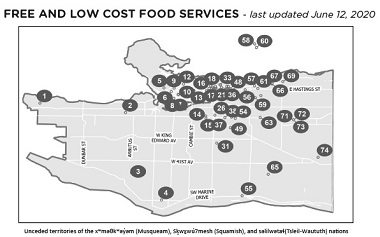 These maps and resource guides show the free, low cost and/or accessible food programs currently available in Metro Vancouver, many hosted and supported by faith communities:
If there is a church in your neighbourhood providing food, consider praying for and donating to help them cover costs of food, take-out containers, hand sanitizer and other necessary personal protective equipment.  
Community programs
Four community food programs that have continued to operate are highlighted here. They offer food and a weekly, caring connection for those who are otherwise isolated:  
Tenth Church: Oasis Cafe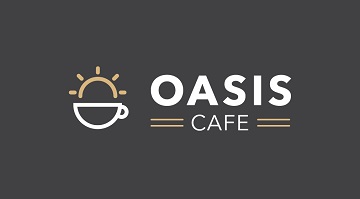 Tenth Church's Oasis Cafe is adjusting to the evolving health and safety restrictions of COVID-19.  They had been sharing a sit-down meal with their community since 1999, but, like other supportive programs, they had to close their dining room when the church building closed in March.
They have continued to provide takeaway meals (with physical distancing) to their community, and as restrictions lift, they are exploring how they can bring back some of the hospitable elements of their community meal.
Kits Cares Café
Similarly, the Kits Cares Café, hosted at the Kitsilano Neighbourhood House by five local churches, has made major adjustments to ensure their community is kept safe and nourished. Each week the volunteer team has been providing seniors and low-income neighbours with a prepared meal and a bag of groceries, as this is the only publicly accessible free food resource on the West Side. 
COVID-19 has prompted additional financial donations and substantially more food donations from local businesses, tripling the weekly value of distributed food – and still the number of guests has increased. Financial donations can be made online through Charitable Impact (add note "For Kits Café" in the "For the Charity" box).
The Maundy Café

Christ Church Cathedral closed its hospitality/food work for several weeks, as did all Anglican programs. They have now reopened in a modified way. This is from their site:
The Maundy Café is the Cathedral's coordinated attempt to harness the power of good food to build health, belonging, and reconciliation in communities affected by systems that perpetuate poverty.  Prior to the pandemic, the Cathedral operated the café as a five day per week sit down meal staffed by 75 volunteers each week. In 2019, the café served 22,754 meals.
With the onset of COVID-19, the café temporarily closed on March 18, 2020 in order to adapt and reopen in ways that satisfy current public health best practice, and provide vulnerable members of the community with access to the food that they need. The Cathedral offers takeout meals on Mondays and Wednesdays from 11:30 am to 12:30 pm.
Triple Blessing
Another creative idea comes from the New Westminster Christian Reformed Church and Westminster Bible Chapel. Their community engagement project aims to bring the "tangible display of God's renewing power" to the community by providing free boxed meals to workers in care facilities. 
The meals are bought from "local, small, family run eateries" and then delivered by volunteers. Their service is named Triple Blessing because it helps care workers, supports local small businesses and affords volunteers the joy of giving. (A story about the service appeared in the New Westminster Record.)
Toolkit for Christian Community Meals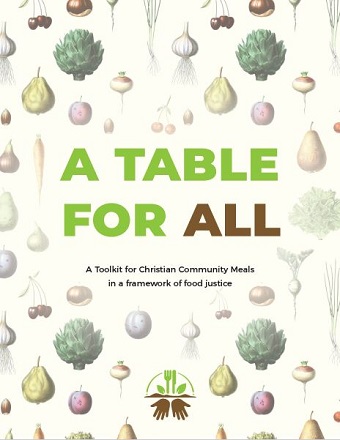 As we settle into our new rhythms for the foreseeable future, we have time to reflect on how we, the church, can be involved with supporting neighbours and making our communities more resilient. Community meals will play a key role in the economic and social recovery of our neighbourhoods and parishes. 
So we are pleased to share with you the first edition of A Table for All: A Toolkit for Christian Community Meals in a Framework of Food Justice. (Download here: https://www.ugm.ca/take-action/churches/)
With this toolkit, we aim to offer you a springboard for connecting with other communities of faith as you create, host, partner or rethink community meal programs in your own context. We sincerely desire for you to know – in reading and using this guide – that you are not alone in this vital work.
This toolkit was developed collaboratively by Christ Church Anglican Cathedral, Planted Community Food Network and Union Gospel Mission (UGM). We share a commitment to modelling, teaching and accompanying other organizations as they orient their food programs towards social inclusion and deeper justice.
We invite feedback on the content ([email protected]), as we know it will need to deepen and expand as we learn together how justice translates into food and table fellowship.