Kirk Potter, president of the Fellowship of Christian Camps in BC, offers an overview of Christian camping, followed by descriptions of what several camps will be offering this summer.
Camps change lives
Christian camps in BC are, for many people, sacred places. These are scenic properties, many on lakes or the ocean, where children and youth have experiences they do not get at home. Places where they learn to canoe, sail, swim, water ski or wakeboard, shoot arrows, make crafts and enjoy the outdoors. Places where they camp outdoors overnight and take long walks down forested trails.
This is where life-long relationships are formed with peers and influential young camp leaders. This is where they either encounter the living God for the first time or renew and expand their knowledge of the God who created and loves them.
These are the places they return to, year-after-year, to renew those relationships, build new ones, and deepen their relationship with Jesus. These are the places where many graduate to work crew, counselor and leadership positions, experiencing ministry firsthand for the first time in their lives.
A hard year
Unfortunately, it has been a hard year for these camp ministries. With overnight camps for children and youth prohibited because of COVID-19, many camps searched for ways to maintain some level of meaningful ministry.
For many camps, there were no alternatives. For others, their locations or their facilities allowed them to open as campgrounds or rental facilities, to hold day camps on-site or in remote locations, or run revised leadership training programs.
Every BC Christian camp experienced either a significant reduction in the size and scope of their regular camping ministries, or they were curtailed completely.
For campers and camp leaders, their summer plans and hopes did not come to fruition. The opportunity for new experiences, relationships, community, leadership opportunities, and summer working plans were no longer an option.
For camps, the momentum of building yearly on camper attendance and young staff leaders climbing the ladder of responsibility was interrupted. As well, the precarious financial model that most camps operate on crashed.
Almost all BC camps operate on a combination of revenue generated by their camping and rental operations, as well as donations. For most camps, either their revenue was significantly reduced or it was entirely eliminated. For many this meant laying-off most of their year-round staff.
Hope and optimism
However, hope and optimism abounds.
These are ministries that were typically created when a denomination, a group of churches, or even a few people, felt the call of God to purchase property and build often rustic facilities, so that kids could come have a great camping experience and discover Jesus. God led these visionary leaders and provided for their fragile ministries.
The Christian camps in BC gather on Zoom regularly, as an initiative of the Fellowship of Christian Camps of BC, to share resources, insights, opportunities and how God has provided.
They continue to see God move those to whom Christian camping has been meaningful in their own lives, or in the lives of their families, to continue to support their camps at significant levels so that these sacred places will continue to be there when camp ministries resume.
Please consider supporting a camp near you so that children, youth and families will continue to experience the life-changing experience of Christian camping.
*************************
Here are comments from several camps about their plans for this summer:
Camp Qwanoes (Crofton)

In summer 2021, Camp Qwanoes is offering day camps and a brand-new overnight kayak adventure camp program called SeaQuest.
Mainland Express, a way for campers from the Metro Vancouver area to come to camp, is being provided.
Meanwhile, in the midst of the excitement of summer camp, Christian camps are providing leadership training to hundreds and hundreds of high school students and young adults. Leadership programs at camps are meeting a vital need in the lives of youth, helping them choose to stick with their faith and be able to withstand the many pressures they face.
In addition to three summer leadership programs, since last summer Camp Qwanoes has been offering a new, year-round discipleship program for high school students called enRoute, with 39 students currently enrolled.
Find out more about summer camp and leadership program opportunities at www.qwanoes.ca
~ Julie Bayley, Qwanoes' associate director
Camp Squeah (Hope)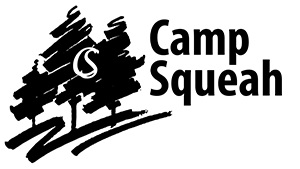 This year, in the midst of the pandemic we hope that our adjusted programs will provide children and families something of the great experience that they love at Camp Squeah. This is a little of what to expect in 2021:
Our children's camps this year will be wilderness camps. Programming in 2020 was restricted to outdoor wilderness camping and family camping, or day camping as a rule. So, we'll use these variants to offer families opportunities this year. 10 to 14 year olds can sign up for one of our five overnight wilderness camps that will utilize our overnight sites for anywhere from two to five nights in the woods.
We'll have activities and outdoor cooking, and sleeping under the stars, all while maintaining the health and safety of your children in a life changing camp setting! Our excellent team will manage the time and care for your children with the love of Jesus!
Another option are our family camps. Assuming there will still be restrictions on the number of people allowed in a group, we're expanding our family camps to create three of them in the summer. Choose a family camp for you and your family to come and relax on Camp Squeah's property.
For two of the camps, we plan to run an all-day camp program for your children. We'll have campfires and provide you all the great food you've come to expect at Camp Squeah.
We look forward to hosting you this summer and experiencing what we've all been missing: care and connection in a summer camp setting.
Camp Kawkawa (Hope)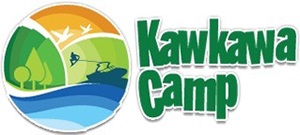 Returning for Summer 2021 is the rare opportunity to bring your family to Kawkawa Camp & Retreat in Hope, BC, and create memories to last a lifetime.
Choose an all-inclusive package from Monday through Friday, or a self-catering weekend option from Friday through Sunday. Your accommodation options include one of our 12 or eight bed cabins, a full RV hook-up, a power-only tent/trailer site, or one of our lakefront suites.
Our mid-week package includes three meals a day plus an evening snack, as well as a range of activity options. Meals will be served in our dining hall which overlooks the lake and is set up in accordance with current COVID-19 procedures (maintaining physical distancing between family groups and with a maximum of 50 people).
Lake swimming will be available when lifeguards are on duty and canoes and kayaks are also available for use during your stay, as well as a number of other activity options such as archery, riflery, frisbee golf, hiking, crafts, campfires etc.
Weekend bookings are self-catering and only available in our units that have kitchens/kitchenettes. We do not provide any supervised activity options over the weekends, though you are welcome to use the beach and lakefront area, canoes, kayaks, sports field, sports court & campfires.
Camp Stillwood (Lindell Beach)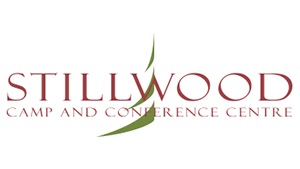 Even though things are unusual, we are committed to planning an incredible summer ministry. This summer we plan on running three different programs here at Stillwood:
Family camps: We are opening up our cabins to host families onsite from May until the end of summer here at Stillwood. During their stay we are providing fireside times, games and activities. Stillwood has 21 units that include a kitchenette – these units are well suited for an individual household to come to Stillwood to explore the Cultus Lake area. For more information on our family camp programs go to: stillwood.ca/camping-with-your-family
Day camps: While overnight children's camps are difficult to plan for, we do plan on having our day camp programs. Our day camp programs will have local children travel to Stillwood where our summer volunteer teams will provide activities, crafts and other programs.
Volunteer programs: Our ministry is reliant on individuals giving their time to help facilitate our ministry. There are so many ways to be involved, from summer camp program facilitation to volunteering at one of our workdays. Those who are interested in being involved in our ministry can connect with us at

[email protected]
Timberline Ranch (Maple Ridge)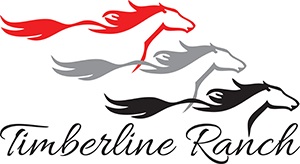 We are especially excited to be planning day camps all summer in 2021! Registration has been open for just one month, and we are already over 50 percent full. Campers are coming back to Timberline again soon!
These day camps will be run in three small cohorts (up to 40 campers each), with each cohort doing activities in three separate areas of the Ranch each day: the Barn (e.g. trail rides, mounted games, vaulting), Upper Camp (e.g. archery, challenge course, zip line), and Lower Camp (e.g. game zone, team sports, crafts). They will also be served lunch and supper and enjoy various games and activities. Safely!
Go here for the full Light Magazine feature. These comments are re-posted by permission.
There are about 45 camps in the Fellowship of Camps in BC, all around the province, with a handful just across the border.