I can't remember when I have felt as optimistic about ecumenical activities among local Christians as I have this fall.
Three new (or renewed) initiatives stand out in particular:
Mission Fest confirmed for early next year; Taste & Receive will introduce the new approach November 25;
Ignite Vancouver: Join together to pray for the city next Friday (November 17; deadline to sign up for a free meal is November 10);
CityGate events: Serve Our Schools; Reimagining Home; Church Network for Refugee Welcome.
Mission Fest: Taste & Receive
Mission Fest will definitely be going ahead early next year. [November 11 note: Mission Fest will take place February 15 – 17 at Westside Church.]
Mission Central Executive Director James Bonney sent a message out to supporters November 2, confirming Mission Fest and announcing an opportunity to 'Taste & Receive' more about the initiative later this month.
He wrote, in part:
As the new leadership of Mission Central, we are very excited to see the Mission Fest Vancouver conference held in the heart of Vancouver, hosted by our friends at Westside Church! . . .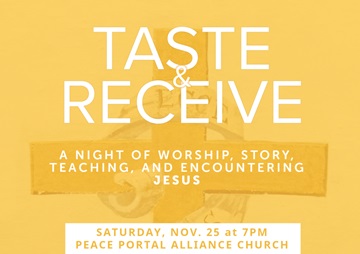 To be transparent practically, in a time of inquiring where the Lord wanted us to have the conference, a list of five churches to pursue came to mind, to either host one-night events or the main conference.
All of those churches and their leadership have been incredible, and as you can imagine, have needed time, discernment, meetings and prayer. Most churches have ministries planned and are booked years ahead. Thus responding to our request to host a conference this size would rightly require a longer process. . . .
The reason it's taken so long to update you is because I wanted those dates to be definite. Speaking vulnerably, I struggled to release another update that says we're still waiting. But recently, I felt the Holy Spirit wanted us to share about the Taste & Receive night! More than that, I felt the Holy Spirit wanted us to be transparent and share about our progress and process. It's important to us to not go ahead of Jesus' timing, and to surrender our internal desire to move or please others, even for good ends.
Bonney is inviting everyone to their first Taste & Receive night, which will be held at Peace Portal Alliance Church in south Surrey November 25. The mini-conference "will allow us to hear how He's been leading us and receive what He wants to give us of Himself." There will be up to 15 exhibitors at the church.
I posted an article this summer about the dramatic series of events which saw Mission Central (which has hosted Missions Fests over the past few decades) move from announcing its closure to passing the baton to the new leadership team.
Ignite Vancouver
This one is really simple. There have been several Ignite gatherings across Canada this year. Those involved ask: "Are you hungry for unity, to pray for revival and see churches come alive in prayer?"
if so, come out to Ignite Vancouver at Broadway Church November 17.
Here is how the day will look:
The summit includes a half-day seminar to guide church and ministry leaders on how to cultivate a culture of prayer in their churches, (2 – 6 pm), followed by a complimentary dinner. Registration by November 10 is required. Register for both seminar and dinner or for seminar only.
In the evening, there will be a free public prayer and worship gathering to seek God's presence for unity and spiritual awakening (6:30 – 9 pm). Prayers will be led by local leaders, event organizers and guests. There will be worship led by David Ruis and time for small group prayer. Registration for the evening gathering is not required. This is open to everyone, including junior and senior youth.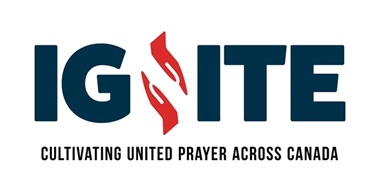 Ignite: Cultivating United Prayer Across Canada is co-sponsored by the Evangelical Fellowship of Canada, Billy Graham Evangelistic Association of Canada, National House of Prayer, Peace and Reconciliation Network, Vineyard Canada and local leaders in each city.
Pastors David Koop of Coastal Church and Darin Latham of Broadway Church are hosting Ignite Vancouver.
Mandarin and Cantonese translations will be available at all Vancouver events. You will need to bring a smartphone (Apple/Android) and a headset.
CityGate events
With Tim Dickau at the helm, CityGate Vancouver has been on a roll this fall, strengthening three networks. Having taken part in all of them, I can attest that the participants clearly enjoyed and benefitted from the gatherings, and will continue to meet.
The events were:
Serve Our Schools, October 14 at CityReach Care Society, Broadway Church
"A free, impactful event designed to envision how your church can partner with a local school in your neighbourhood. Through panel discussions, breakout groups and storytelling, you'll leave feeling empowered to to serve your local school."
These were the partner groups (and their representatives):
Reimagining Home, October 21 at Epiphany Chapel, Vancouver School of Theology
"Conversations and presentations about neighbouring, shared living, economic realities and how we can think differently about the places in which we live."
Presentations by:
Church Network for Refugee Welcome, November 4 at Tenth Church
"This in-person gathering aims to bring together individuals and communities passionate about extending a welcome to refugees. No matter the arrival pathway into Canada, refugees are facing multiple pressures in areas of housing, mental health, employment, support and more."
Speakers at the gathering:
Tim Dickau is also involved with the Centre for Missional Leadership, which hosted a similar kind of event – Imagination Retreat at St. Andrew's Hall – November 1. It gathered a range of individuals and groups involved with church planting.
Each of these events drew people from a good range of denominations and backgrounds, including many who were simply interested in learning more about how to get involved. The networks will continue to meet.
CityGate is planning more events for early next year, including one in which churches can creatively think about how their properties might be used to help with the housing crisis.