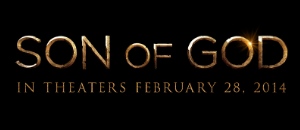 For the last couple of years, I have been working closely with Mark Burnett (TV producer of The Voice, Survivor, Apprentice, Shark Tank, etc. and his wife Roma Downey (Touched By an Angel) on the TV miniseries The Bible.
The response to the series has been huge, with almost 200 million people viewing it to date. I just arrived home from Hong Kong where it started airing on the biggest network last week. There are some other projects in the works; one of particular interest is a film called Son of God.
Mark is going to be in Vancouver this week for a conference. While he is here I am going to host a private screening of the film for about 200 pastors and Christian leaders on Friday afternoon (November 15).
A distribution deal has just been finalized with Fox as the worldwide distributor, so having Mark in town we thought it would be a great opportunity to screen the film and give leaders the opportunity to personally interact with him. 
Pastor Rick Warren says about Son of God: "I've seen most of the films about Jesus produced in the past 50 years. Son of God stands alone, in a class by itself . . . I am thrilled that Twentieth Century Fox is distributing this film and I know it will be a blessing to millions when it opens all across America on February 28, 2014."
Click here and you will be get more information and be able to register for this private showing.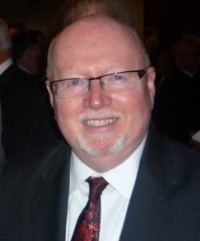 Geoff Tunnicliffe is secretary-general of the World Evangelical Alliance (WEA), which has its head office in New York City. He divides his time between New York and Vancouver – his home town – when he is not travelling the world on behalf of the WEA. He and Mark Burnett are both in town for the Entrepreneurial Leaders Conference.