We are now just over a week away from Missions Fest 2020 – so it's time to register. Attendance is still free, but registration is now required; go here.
For those who haven't attended – or haven't attended for some years – here is what the weekend is all about:
Missions Fest Vancouver is the largest annual missions conference in North America. We highlight local and global mission opportunities, showcase over 230 international Christian organizations, feature world class speakers, and offer over 60 seminars, four plenary sessions, youth and young adults rallies, and children's workshops.
Its purpose is to help people of all ages to be missional disciples. This all happens over Friday and Saturday [January 31 – February 1] at the Vancouver Convention Centre.
Join the thousands who attend and learn about developments not reported in the media, celebrate what God is doing, interact with international guests and be stimulated and challenged to follow Jesus passionately and love him more deeply
For those who are regulars, there are some other new elements as well.
1. Last 'Missions Fest'
This is the last year the conference will operate under the name 'Missions Fest.' Director John Hall and his team are trying to shift the focus from a yearly event (which will still occur) to a movement which will really affect our lives and those around us as well.
In his written welcome this year, he says:
Moving forward, we anticipate serving the Church in many of the same ways we have in the past. Our desire is to see the people of God mobilized to reach the world with the good news of Jesus. There are still many people who have never heard of Jesus and don't know a Christian. Do Canadian Christians have a role in the future of mission? Undoubtedly, we do!
However, our participation in mission is changing. We are far beyond the days of "The West to the rest." We can't claim to be a Christian nation, if we ever could. We can't count on our Christian language to be understood outside the walls of the church. What can we count on? Only Jesus!
To be effective in mission, our churches need to be filled with people who love Jesus passionately, and who will follow him wherever he leads. These Christ followers must be surrendered to Jesus as Lord of their lives. Scripture promises that we have been given fullness in Christ (Colossians 2: 6-23). Will we live into that fullness? Will we let Jesus transform us? If we do, without a doubt, the world will be transformed.
This weekend marks the culmination of a process that started in May 2019. We felt the Holy Spirit leading us to consecrate ourselves to knowing, hearing and obeying Jesus. Our prayer is that we would come together this weekend [the theme of which is 'Altar Vision'] to offer ourselves as "living sacrifices, holy and pleasing to God" (Romans 12:1). May our minds be "renewed" (Romans 12:2), so that we can be filled with a vision of our awesome God and reach the nations in his name!
Come this weekend, not to receive, but to offer yourself on the Altar.
2. Making disciples in hard places
This isn't the first time Missions Fest has featured mini-conferences, but they are a fairly recent innovation.
This year, the 'Great Commission Cooperative' – a partnership between Africa Inland Mission (AIM), Avant Ministries, Ethnos Canada, Frontiers Canada, Greater Europe Mission (GEM), OMF International Canada, Pioneers Canada, SEND International, SIM Canada, TEAM and WEC International – will host two mini-conferences on Friday afternoon:
* The Journey There: Following God's Heart to the Least Reached: "Who are the least reached of the world? How do we follow God's heart to them? Could God be calling you to a 'difficult' place?"
* The Sender's Passion; Making Disciples Here, There and Everywhere: "Where is your church on its missional journey? How can you move from possibility to passion? How can we learn from those we have sent?"
3. Two days / Mission Sunday
Also important to note is that Missions Fest will only last for two days this year, not three. Sunday has been designated Mission Sunday:
On Sunday February 2, your church has the amazing opportunity to participate in Mission Sunday, as a way to show our unity in Christ's mission.
In previous years, we hosted a Sunday morning plenary session as a sign of unity in the church. Since Missions Fest Vancouver 2020 will only take place on Friday and Saturday this year, we are encouraging churches to host a Mission Sunday in their community.
A great way to participate in Mission Sunday would be to invite an exhibiting agency from the conference to attend your church. Download the list of 2020 Mission Sunday Agencies here.
Smudging in school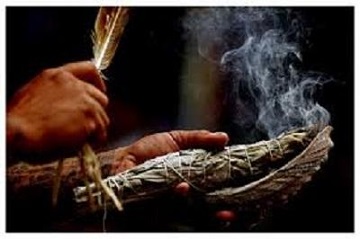 A helpful article on Convivium put a recent court decision about smudging in school into perspective. Following is a portion of the comment by Brian Dijkema, vice president of external affairs with Cardus, and an editor of Comment, and David Hunt, BC director at Cardus:
Most court decisions are a zero-sum game. One side's win is the other's loss. But this was not the result last week at the B.C. Supreme Court in Nanaimo. Both sides, and the public, lost in Servatius v. Alberni School District No. 70.
In this case, one side wanted smudging ceremonies, and Indigenous dance and prayer allowed in public schools. The other did not.
The local school board argued the ceremonies are a path to reconciliation – familiarizing non-Indigenous students with an Indigenous perspective, while giving Indigenous students a sense of belonging. For context, one-third of the students in the Alberni School District are Indigenous and a residential school, located four kilometres down the road, only closed in 1973.
The plaintiff cited a school letter sent to parents detailing the spiritual nature of the ritual, which she argued infringed upon her nine-year-old daughter's religious freedom – imposing a spirituality contrary to their Christian faith. The judge disagreed.
The ruling concluded that no one's religious freedom was violated. Siding with expert testimony from the Nuu-chah-nulth Tribal Council (NTC) – representing approximately 10,000 members of 14 different Nuu-chah-nulth nations along the west coast of Vancouver Island – the judgment stated that smudging is merely a cultural not religious practice.
Clearly, the Alberni School District (and NTC and Attorney General) won.
Or did they? . . .
Go here for the full comment.
Ten Thousand Villages closing
Almost all Ten Thousand Villages stores across Canada will close down before the end of May. Among them will be those on Granville Island in Vancouver and on Fraser Highway in Langley. The Abbotsford store, based at the MCC headquarters will remain open.
Here is the press release:
It is with the heaviest of hearts we announce the closure of the corporate operations of Ten Thousand Villages Canada, which includes the head office, distribution centre in New Hamburg, Ontario as well as the Ten Thousand Villages Canada webstore, wholesale operations and 10 remaining company stores.
In 1946, Edna Ruth Byler had a dream; she believed that all people deserved to earn a fair and stable income, through the dignity of work. From her dream, the Mennonite Central Committee (MCC) launched a movement that would become known worldwide as fair trade, we could have never imagined that one woman's desire to provide a market for handcrafted products made in developing countries around the world would turn into the impactful movement it is today.
Now, in our 74th year, we are proud to say that we have empowered over 100,000 makers around the world to earn a fair and stable income, share their craft with a global market, gain access to education and medical services, better working conditions, equal opportunities for women and so much more. And the truth is, none of this would have been possible without the passion and dedication of our staff, volunteers and most importantly, you, our loyal customers.

In this challenging retail environment, we recognize your commitment, support and dedication to the success of Ten Thousand Villages Canada. However, in spite of all our best efforts, we have been unable to achieve the level of sales that would continue to provide us with the ability to operate a sustainable business model.
It is for this reason that Mennonite Central Committee Canada (MCCC) has made the difficult decision to close their social enterprise, Ten Thousand Villages Canada. Our anticipated last day of retail operations is May 29th, 2020.
Under our current business model, we have a selection of stores that are owned and operated by separate boards; some of those stores have the means to remain open.
Two years ago, MCC announced the closure of nine Ten Thousand Villages stores across Canada. Stores on west Broadway and on Commercial Drive in Vancouver had already closed before that.
Two Popes, many opinions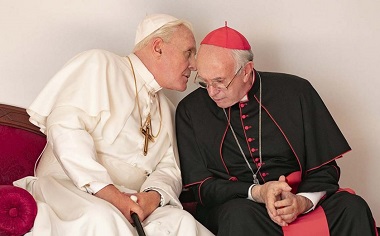 The Newman Association will host what promises to be a lively evening this Friday (January 24):
This December's release on Netflix of The Two Popes has garnered a lot of media attention, with various commentators from the local and international screen giving their insights into the film.
Watch the movie with us at St. Mark's College and join in the discussions! We'll also do a preliminary discussion on the film's genre and sources, and other pertinent information before screening.
They provide links to a number of reviews, the titles of which give a sense of the range of opinions about the film:
Aletia: In 'The Two Popes' movie, what is truth and what is fiction?
https://aleteia.org/2020/01/04/what-is-truth-and-what-is-fiction-in-the-movie-the-two-popes/
Crux: Director: Guilt and forgiveness at heart of 'The Two Popes'
https://cruxnow.com/vatican/2019/12/director-guilt-and-forgiveness-at-heart-of-the-two-popes/
Bishop Robert Barron: The One Pope
https://www.wordonfire.org/resources/article/the-one-pope/26140/
America: 'The Two Popes' is a tour-de-force that takes the Catholic Church seriously
https://www.americamagazine.org/arts-culture/2019/11/26/review-two-popes-tour-de-force-takes-catholic-church-seriously
First Things: Two Popes, Many Untruths
https://www.firstthings.com/web-exclusives/2019/12/two-popes-too-many-untruths
No Events