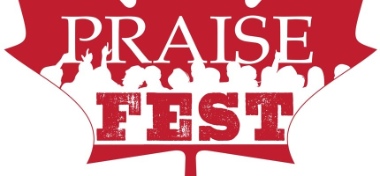 Metro Vancouver has not experienced a really big festival of Christian music for years. That situation will be remedied just over a week from now (August 1) with
Praise Fest
at the Cloverdale Fairgrounds' Stetson Bowl.
Joining headliner TobyMac will be Peter Furler, Dan Bremnes, Love & the Outcome, Red, and Matthew West.
TobyMac
is one of the few artists who have made it big in the secular market after starting out in the Christian music world. He was part of the successful rap and rock group dc Talk from 1987 to 2000, but has become even better known performing on his own.
His fifth solo album (Eye On It, released in 2012) entered the Billboard 200 at No. 1 – only the third time a Christian album has debuted in top spot – and won a Grammy. He has won six Grammies over the years, and sold 11 million albums.
Along the way, TobyMac wrote two books with dc Talk bandmates Michael Tait and Kevin Max –
Jesus Freaks: Martyrs
and
Jesus Freaks: Revolutionaries
. These books are mainly focused on Christian martyrs, so it is interesting to note that Praise Fest is sponsored by
Mission Without Borders
, whose work began with smuggling Bibles past the Iron Curtain and continues in six Eastern European countries.
One of TobyMac's most recent shows was in support of a massive Christian rally in New York's Central Park. Tens of thousands came out to hear music by several prominent artists and preaching by Luis Palau. A couple of days before the July 11 event,
The New York Times
featured an article on
An Evangelical Revival in the Heart of New York
, saying: "The size of the festival belies the city's secular reputation and speaks to the vibrant evangelical movement in New York."
Let's hope TobyMac brings a little bit of that excitement with him to Metro Vancouver.
Peter Furler
(now on his own after 22 years as a key member of the Newsboys) will also be a draw August 1.
Matthew West
has been well known in the Contemporary Christian Music scene for over a decade, having won several awards and being nominated for four Grammies.
Dan Bremnes
will be returning home (at least close to home; he grew up in the Interior) from Nashville.
The Praise Local Music Stage will feature a number of local artists: Joel Reimer, Alana Klatt, Oh Village, Lavoy, Flood the Stone, Brian Doerksen and the SHIYR Poets, and Shylo Sharity.
 
Folk Fest no substitute for church

For years I've said – only half in jest – that my favourite worship service of the year takes place during the Vancouver Folk Music Festival at Jericho Beach (July 17 – 19 this year). Just a couple of weeks ago, I said:
The [Sunday morning] gospel workshop is often worth the price of admission alone. Christians love it, of course, but every year hundreds of people who would never darken the door of a church are out there in front of the stage with their hands in the air, clearly moved by straightforward gospel music.
Well, this year not so much.
First off, Cecile Doo-Kingue said she'd been surprised to be called on to host the workshop because her mother refers to her as "the heathen." But then again, she doesn't claim to be a gospel singer, just to enjoy performing with the Montreal Jubilation Gospel Choir. She began by belting out a powerful version of 'Respect Yourself' – not a bad start, considering.
The Downhill Strugglers took over from her and they did their part, singing a couple of "good old gospel songs" – first 'The Unclouded Day' ("O they tell me of a home far beyond the skies . . .") and later 'Ain't Gonna Lay My Armour (Down Til He Comes).' They say they're from Brooklyn, New York and Johnson City, Tennessee; the latter, aided by fiddle and banjo, prevailed.
Convincing though the Strugglers sounded, their message was coloured by the fact that I'd seen them the night before singing – with at least equal gusto – 'The Preacher and the Slave,' a parody of 'In the Sweet By-and-By.' The old Wobblie (International Workers of the World) ballad lampooned the "Starvation Army" (Salvation Army) and its quest to win souls for "pie in the sky."
That left Lurrie Bell, an impressive blues performer I had quoted:
I had always wanted to make a record to show my gratitude for gospel music. I'm a bluesman but I've also played a lot of gospel songs for myself and for my family when I'm at home. The music gives me a sense of peace that I can't find anywhere else.
Bell gave me hope with his first song, 'Stormy Monday' ("They call it Stormy Monday, but Tuesday's just as bad . . . Sunday I go to church, gonna kneel down and pray)."
But toward the end of the workshop, in what could have been a spiritual climax to a good morning, Bell launched into . . . 'I'm Your Hoochie Koochie Man.' Great song, but hard to find a gospel message there. Sigh.
I looked surreptitiously around, hoping none of my fellow congregants had read my article encouraging attendance at the Folk Fest Sunday Service. (Many in the crowd had their hands in the air alright, and they were moved . . . but possibly not by the Spirit.)
I then made a mid-July resolution not to promise more than I can deliver next year. But I admit that I'll still be praying for one of those dynamic led-by-the-Spirit gospel whoop-ups of the sort that probably only the Folk Fest can deliver.
Seriously, though, the festival was great, as always. Where else you can you find such a wealth of musical talent in such a beautiful setting? My daughter's friend from Norway enjoyed it so much she was sorry to have to go home. And her friend – one of the performers – said it was the best week of her life.
I have to admit that because of the heat I stayed under the trees at Stage 2 as much as possible. From that vantage point, a couple of highlights were Breabach, an impressive Scottish traditional band; the 'Mad for Trad' workshop, with several other types of traditional music; and an exuberant 'Voix Africa' workshop hosted by Angelique Kidjo.
Whitecaps Faith Night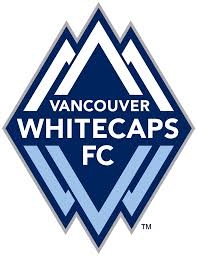 Local Alliance Churches are hosting their third annual Whitecap Faith Night and are inviting others to join them this Sunday (July 26). Here's their invitation:
Come cheer on the 'Caps and enjoy an evening of soccer, testimonies and worship!
The MC for Faith Night this year is pastor Dave Sattler of North Shore Alliance Church and the worship band is the young adults worship band of Chilliwack Alliance Church. It will be an awesome evening of worship, soccer skills and testimonies from Christian players on the Whitecaps team.
Anyone can come, so please share this with other churches in your city or town – it is not limited to Alliance Churches, we just have the privilege of organizing it!
Faith Night is birthed out of the FLO Soccer Camp, which is in its third year with North Shore Alliance and Chilliwack Alliance, and this year has added Mission Creek Alliance to the churches participating.
L'Arche Softball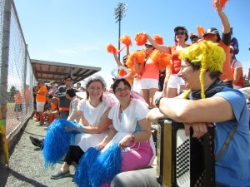 L'Arche Greater Vancouver is joining with the annual Canada Life Charity Softball Tournament this Friday (July 24) to raise money towards the purchase of a new accessible vehicle for L'Arche. Here's what they're up to:
L'Arche Greater Vancouver will add fun to the annual Canada Life Charity Softball Tournament [at Softball City in Surrey] where guests and tournament participants will have the opportunity to participate in various activities. The money raised at the L'Arche tent will be matched by Canada Life. We plan to offer face-painting, a photo booth, silent auction, games and prizes. 
The B.C. Catholic has written about the event here.
L'Arche Greater Vancouver is an intentional community of approximately 120 people sharing life and work together. It operates six homes and two-day programs and is involved in initiatives of welcome and outreach to the wider community.
July 23, 2015
L'Arche Vancouver: The Art Together Project
– July 23, 2015 at All Day
North Korean Art
– July 23, 2015 - July 24, 2015 at All Day
Sam Rocha: Three Sets
– July 23, 2015 at 8:30 pm - 11:30 pm
July 24, 2015
L'Arche Vancouver: Canada Life Softball Tournament
– July 24, 2015 at All Day
Perspectives on the World Christian Movement: Summer Intensive
– July 24, 2015 at 8:30 am - 4:30 pm
Summer Nightslide Concert: Hosted by The Russ Rosen Band
– July 24, 2015 at 8:00 pm - 11:55 pm
July 25, 2015
VCAC Fraser Lands Community Day
– July 25, 2015 at 11:00 am - 3:00 pm
Steve Delamar Band
– July 25, 2015 at 7:30 pm - 9:30 pm
July 26, 2015
Whitecaps Faith Night 2015
– July 26, 2015 at 4:00 pm - 6:00 pm
Dr. Michael Goheen: Introduction to World Religions
– July 26, 2015 at 7:00 pm - 9:00 pm
Summer Social with Russ Rosen Band and Rob Taylor
– July 26, 2015 at 8:00 pm - 11:00 pm
July 27, 2015
Athletes in Action: Richmond Baptist Church Soccer Camp
– July 27, 2015 at 9:00 am - 3:00 pm
Soccer Camp
– July 27, 2015 at 10:00 am - 12:00 pm
David Fitch: Eucharist on the Move - Shaping a Church for God's Mission in the World
– July 27, 2015 at 7:30 pm - 9:00 pm
July 29, 2015
A Rocha: Are You a Survivor?
– July 29, 2015 at 9:00 am - 3:00 pm
Regen: Sergio Najarro
– July 29, 2015 at 7:00 pm - 9:00 pm
David Kim: Exilic Discipleship - a New Paradigm for Discipling Millennials
– July 29, 2015 at 7:30 pm - 9:00 pm
Jazz Evensong: The Noah Franche-Nolan Trio
– July 29, 2015 at 8:00 pm - 10:00 pm
July 30, 2015
Godspell
– July 30, 2015 - August 1, 2015 at All Day
Roger Feldman: Remnant Future
– July 30, 2015 at All Day
July 31, 2015
Mozart's Don Giovanni
– July 31, 2015 - August 2, 2015 at All Day
A Rocha: Farm Day for Kids
– July 31, 2015 at 9:00 am - 3:00 pm
August 1, 2015
Praise Fest
– August 1, 2015 at All Day
August 2, 2015
Dr. Michael Goheen: Introduction to World Religions
– August 2, 2015 at 7:00 pm - 9:00 pm
August 4, 2015
Athletes in Action: Southside Community Church Soccer Camp
– August 4, 2015 - August 7, 2015 at 9:00 am - 3:00 pm
Sanctuary's Coach Recruiting Session
– August 4, 2015 at 5:30 pm - 6:30 pm
'Shining with Divine Light': Making a Jesus Prayer Rope Workshop
– August 4, 2015 at 7:00 pm - 8:30 pm
August 5, 2015
Business By the Book: Dr. Peter Chung
– August 5, 2015 at 12:00 pm - 1:00 pm
Regen: Todd Lueck & City Life Church Band
– August 5, 2015 at 7:00 pm - 9:00 pm
Early Music Vancouver: Pergolesi's Stabat Mater
– August 5, 2015 at 7:30 pm - 9:30 pm
Jazz Evensong: LJ Mounteney
– August 5, 2015 at 8:00 pm - 10:00 pm
August 6, 2015
The Global Leadership Summit
– August 6, 2015 - August 7, 2015 at All Day
The Global Leadership Summit
– August 6, 2015 - August 7, 2015 at 12:00 am
Hymn Playing Workshop
– August 6, 2015 at 7:00 pm - 9:00 pm
Sam Rocha: Three Sets
– August 6, 2015 at 8:30 pm - 11:30 pm
August 7, 2015
The Tourist Company
– August 7, 2015 at 8:45 pm - 10:00 pm
August 8, 2015
OMF Open House and Potluck
– August 8, 2015 at 4:30 pm - 7:30 pm
The Tourist Company
– August 8, 2015 at 6:00 pm - 6:45 pm
Strings of Hope
– August 8, 2015 at 7:30 pm - 9:30 pm
August 9, 2015
Seeds of Hope Youth Choir from Zambia
– August 9, 2015 at 7:00 pm - 9:00 pm
August 10, 2015
Athletes in Action: Pacific Grace Soccer Camp
– August 10, 2015 - August 14, 2015 at 9:00 am - 3:00 pm
Athletes in Action: White Rock Baptist Church Soccer Camp
– August 10, 2015 - August 14, 2015 at 9:00 am - 3:00 pm
Seeds of Hope Youth Choir from Zambia
– August 10, 2015 at 7:00 pm - 9:00 pm
August 11, 2015
Kickers Soccer School (Ages 3 - 5)
– August 11, 2015 - August 15, 2015 at 9:00 am - 3:00 pm
Kickers Soccer School (Ages 5 - 14)
– August 11, 2015 - August 15, 2015 at 9:00 am - 3:00 pm
You are Not for Sale
– August 11, 2015 at 7:00 pm - 9:00 pm
August 12, 2015
Regen: Mike Bidell & Daylight Worship
– August 12, 2015 at 7:00 pm - 9:00 pm
Jazz Evensong: Darlene Ketchum
– August 12, 2015 at 8:00 pm - 10:00 pm
August 13, 2015
Seeds of Hope Youth Choir from Zambia
– August 13, 2015 at 7:00 pm - 9:00 pm
August 14, 2015
Cebu Clergy Performing Artists
– August 14, 2015 at 7:00 pm - 9:00 pm
Seeds of Hope Youth Choir from Zambia
– August 14, 2015 at 7:00 pm - 9:00 pm
Summer Nightslide Concert: Hosted by The Russ Rosen Band
– August 14, 2015 at 8:00 pm - 11:55 pm
August 15, 2015
Ten White Trucks
– August 15, 2015 at All Day
A Rocha Summer BBQ
– August 15, 2015 at 4:00 pm - 9:30 pm
The Tourist Company
– August 15, 2015 at 5:00 pm - 10:00 pm
Armenian Genocide Centennial Event: Concert
– August 15, 2015 at 7:00 pm - 9:00 pm
Cebu Clergy Performing Artists
– August 15, 2015 at 7:00 pm - 9:00 pm
Royal Heirs in Concert
– August 15, 2015 at 7:00 pm - 8:30 pm
August 16, 2015
Cebu Clergy Performing Artists
– August 16, 2015 at 7:00 pm - 9:00 pm
August 17, 2015
2015 Directions in Aboriginal Ministry
– August 17, 2015 - August 20, 2015 at All Day
Cebu Clergy Performing Artists
– August 17, 2015 at 7:00 pm - 9:00 pm
August 19, 2015
Regen: Simon Gau & Broadway Church Band
– August 19, 2015 at 7:00 pm - 9:00 pm
Jazz Evensong: Jennifer Scott & Rene Worst
– August 19, 2015 at 8:00 pm - 10:00 pm
August 20, 2015
Ministry Leadership Summit: Inspiring Generosity
– August 20, 2015 at 8:30 am - 4:00 pm
Josh Garrels in Concert, with Mike Edel
– August 20, 2015 at 7:30 pm - 10:00 pm
Skillet in Concert, with Colton Dixon
– August 20, 2015 at 7:30 pm - 9:30 pm
August 21, 2015
Totem Pole Journey: Film and Community Dinner
– August 21, 2015 at 6:00 pm - 9:00 pm
August 22, 2015
African Enterprise Flower Sale
– August 22, 2015 at 9:00 am - 2:00 pm
3-on-3 Basketball Tournament
– August 22, 2015 at 10:00 am - 5:00 pm
Worship in the Park: Breaking Free 2015
– August 22, 2015 at 3:00 pm - 10:00 pm
A Night in Honour of Freda Huson and the Unist'ot'en Camp
– August 22, 2015 at 7:00 pm - 9:00 pm
The Tourist Company
– August 22, 2015 at 7:00 pm - 9:00 pm
Arctic & Friends
– August 22, 2015 at 7:30 pm - 9:30 pm